Teach the Vote's Week in Review: April 5, 2019

Teach the Vote
School Finance Texas Legislature
Date Posted: 4/05/2019 | Author: Jennifer Mitchell, CAE
It was another groundbreaking week in the Texas legislature, and here's a look at the headlines from ATPE Governmental Relations:
---
On Wednesday, the Texas House of Representatives passed landmark school finance reform legislation. By a vote of 148-1, Chairman Dan Huberty's (R-Kingwood) House Bill 3 passed the lower chamber, clearing the way for its consideration next by the Texas Senate.
The ATPE-supported school finance bill as finally passed by the House allocates billions in new money for public schools, reduces recapture, and provides homeowners with property tax relief. The House added bipartisan compromise language to HB 3 during Wednesday's floor debate to ensure that all full-time public school district employees in non-administrator roles will also receive pay raises.
Read more about the bill and Wednesday's major vote in this blog post from ATPE Governmental Relations Director Jennifer Mitchell. Stay tuned to Teach the Vote for updates as attention turns to the Senate to find out how the upper chamber will respond to the school finance bill.
---
The Senate Education Committee and House Public Education Committee both held multiple meetings this week to hear a variety of education bills.
The Senate Education Committee's meeting on Tuesday, April 2, 2019, largely focused on hearing bills pertaining to dual credit. The agenda for Thursday, April 4, included a host of bills relating to virtual schools, including some bills that ATPE opposes. Other pending bills previously heard by the committee were also voted out with favorable recommendations for the full Senate. Read more about the Senate committee's activities this week in blog posts here and here from ATPE Lobbyist Mark Wiggins who covered the hearings.
On the other side of the Capitol, the House Public Education Committee's Tuesday hearing covered topics ranging from pre-K to technology and educator preparation. The agenda for the committee's Thursday hearing also featured a wide variety of issues, including one bill that ATPE opposes to require school districts to let home-schooled students participate in UIL activities. ATPE Lobbyist Andrea Chevalier covered the House Public Education Committee hearings, and you can read her reports on the two meetings from this week in blog posts here and here.
---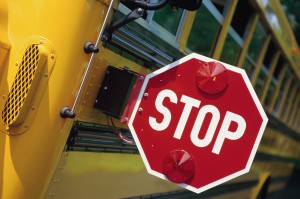 ATPE is urging educators to oppose two Senate bills that would endanger free speech rights and limit the ability to teach students about content that relates to "a political philosophy" or "a matter of public interest." The bills are Senate Bill 1569 by Sen. Pat Fallon (R-Prosper) and Senate Bill 904 by Sen. Bryan Hughes (R-Mineola), and both of them got a favorable nod from the Senate State Affairs committee this week.
SB 1569 and SB 905 would expand current laws that restrict the use of public resources for "political advertising." The bills are unnecessary, since state law already prohibits using school resources for electioneering which is enforced by the Attorney General, and these two bills will have harmful unintended consequences.
SB 1569 would broaden the definition of political advertising, impose harsh restrictions on political speech by public school employees, and make it nearly impossible to teach students about elections or civic responsibility or anything deemed to fall under the vague category of "a matter of public interest." SB 904 also tries to limit political speech by restricting access to government communication systems like a school district's Wi-Fi network. It also calls for fining any third party that sends political advertising to a government email address. SB 904 will unreasonably penalize innocent third parties and have a chilling effect on free speech and political involvement by educators, even making it hard to teach students about anything related to politics.
Both SB 1569 and SB 904 appear to be reactions to the surge in educator participation in elections last year, and both bills are likely to spark constitutional challenges if passed. Based on their obvious targeting of the education community, both bills are reminiscent of unsuccessful efforts last legislative session to dissuade educators from joining professional associations that advocate for public education. With yesterday's committee vote, these two bills have the potential to reach the full Senate for a floor debate very soon. ATPE is urging educators to contact their senators and ask them to reject SB 1569 and SB 904. Read more about the bills in this blog post. ATPE members can click here to visit Advocacy Central and send a quick message to their senator.
---
As we have been reporting here on Teach the Vote, the legislature is considering ATPE-supported bills to increase contributions into the TRS pension fund. This week the House Committee on Pensions, Investments and Financial Services considered one of the bills, Senate Bill (SB) 12 by Sen. Joan Huffman (R-Houston), which the full Senate has already passed unanimously.
SB 12 is being sponsored on the Senate side by Rep. Greg Bonnen (R- League City), who chairs the Article III (education) subcommittee in House Appropriations and is the author of another bill to increase funding for TRS via House Bill (HB) 9. (That bill, which ATPE also supports, was already heard by the House Pensions committee last week.) ATPE Senior Lobbyist Monty Exter reports that during this week's hearing on SB 12, Chairman Bonnen offered a committee substitute version of Senate Bill 12 that would replace its language with the language from his HB 9. After a brief hearing on the bill, the committee took the somewhat unusual step of immediately voting the committee substitute version of SB 12 favorably out of committee and recommending that it go to the full House for further consideration. The bill, which appears to be on an expedited track, will next go to the House Calendars Committee which has the authority to set the bill on a House calendar for a scheduled for debate. Once the bill has been approved by the full House, which it is expected to easily do, it will return to the Senate where Sen. Huffman will likely send SB 12 to a conference committee to work out differences between the House and Senate language.
While both versions of the bill would increase the overall contribution rate into the TRS pension system and provide current retirees with a 13th check, the House language does so by focusing the entire increase on the state's contribution rate without raising the rates of educators or school districts. Additionally, the House version provides for a substantially larger 13th check, up to $2400 per retiree vs $500 dollars per retiree in the Senate version of the bill.
---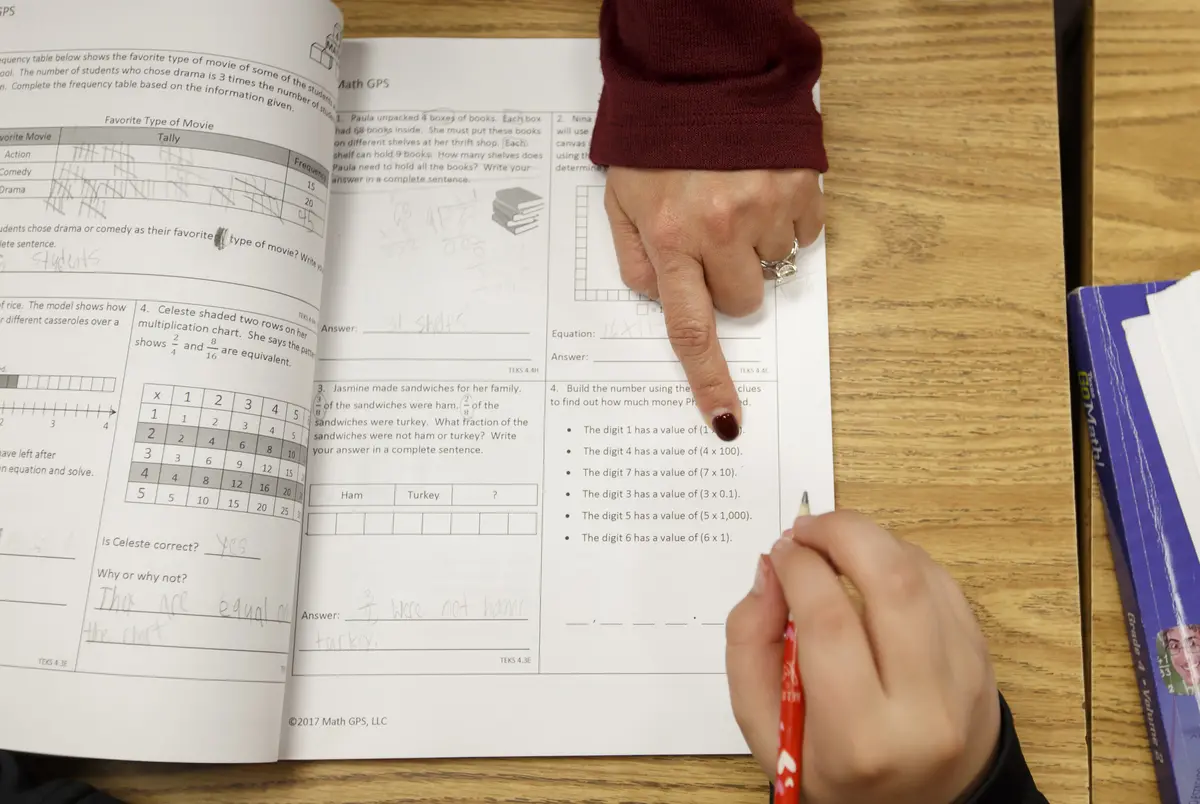 Texas Legislature, Educator Compensation | Benefits
01/30/2023
The pandemic, inflation and burnout have pummeled teachers in the last few years. Lawmakers from both parties agree they should get a pay bump — but it won't happen without negotiation.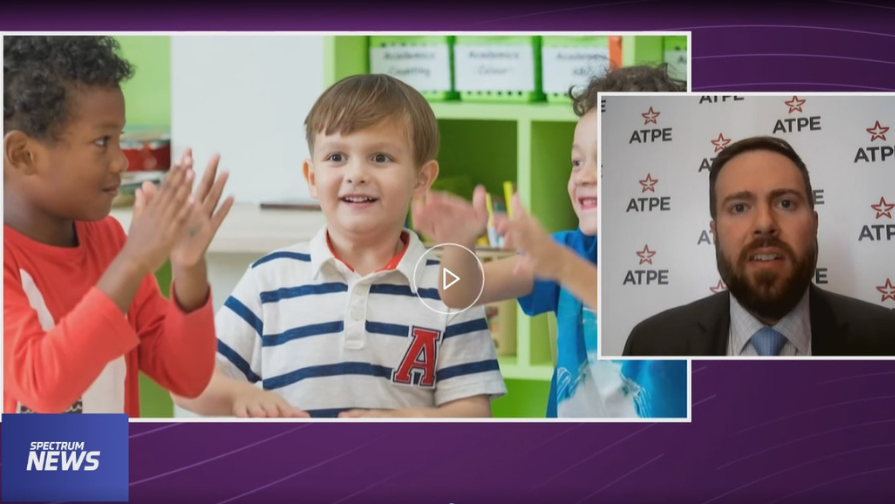 Texas Legislature, TEA | Commissioner | SBOE, Privatization | Vouchers, Deregulation | Charter Schools, Educator Compensation | Benefits
01/27/2023
Teacher pay and voucher bills are generating media attention, and Texas senators received their committee assignments this week.
Texas Legislature
01/23/2023
Texas Lt. Gov. Dan Patrick (R) announced Senate committee assignments Monday for the 2023 legislative session.