Teach the Vote's Week in Review: April 12, 2019

Teach the Vote
Texas Legislature
Date Posted: 4/12/2019
Here's your weekly wrap-up of education news from ATPE Governmental Relations:
---
On Tuesday, April 9, the Texas Senate passed its version of the state budget for the next two years. The Senate's substitute version of House Bill (HB) 1 received unanimous approval from the upper chamber.
Like the House, the Senate set aside $2.7 billion in the budget bill for "tax relief," although it is yet to be determined exactly how the money will be spent to achieve that goal. The Senate also dedicated $6.3 billion to public schools, $4 billion of which is reserved for a $5,000 across-the-board pay raise for all full-time teachers and librarians through Senate Bill (SB) 3. That leaves only $2.3 billion in the Senate's bill to try to make changes to the larger school finance system.
The Senate's budget proposal differs from the House's plan, which delivers more than $6 billion to school districts with instructions to spend the first 25 percent of any increase in the basic allotment, or approximately $2.4 billion, on salary increases for all non-administrative staff. While amounts of such a pay raise, if passed, would vary from district to district, the House's plan would average out roughly to about $1,300 per full-time employee.
Next, each chamber will appoint members to a conference committee that will work out the differences between the version of HB 1 that the Senate passed this week and the version of the bill that the House passed last month. For its part, the House has already appointed its five members of the critical budget conference committee: House Appropriations Chairman Rep. John Zerwas will chair the committee, joined by Reps. Greg Bonnen, Sarah Davis, Oscar Longoria, and Armando Walle. Once the Senate appoints its conferees, negotiators will have until the session ends in late May to reach an agreement. The budget is the only bill the Texas Legislature is constitutionally required to pass, so any failure to come to an agreement within the 140-day regular session would result in legislators being called back for a 30-day special session to finish the budget.
---
The state's ongoing difficulty in providing resources for students with disabilities continues to make headlines. On Thursday, April 11, Representative Mary González (D - Clint) and Representative Morgan Meyer (R - Highland Park) held a press conference to address Texas's consistent underfunding for students with disabilities and lack of compliance with federal spending requirements under the Individuals with Disabilities Education Act (IDEA). ATPE and other stakeholder groups representing educators, students, and advocates for people with disabilities participated in the bipartisan press conference.
The state's inadequate spending on students with special needs could cost Texas as much as $223 million in lost federal funding. Under the IDEA's maintenance of financial support requirement, each state must spend at least as much on special education as it did in the previous year or face a financial penalty. Read more about the millions in penalties Texas faces here.
---
The Senate Education Committee convened twice this week to take action on bills pertaining to virtual schools and other miscellaneous items. The first meeting of the committee on Tuesday featured testimony about which entity should manage the Permanent School Fund and a discussion of school turnaround options. The committee also heard an ATPE-supported bill by the committee's chairman, SB 1895 by Sen. Larry Taylor (R-Friendswood), that would help educators receive professional development on blended learning.
Among the legislation voted out favorably by the committee on Tuesday were two bills pertaining to virtual schools, which ATPE opposed when they were heard by the committee the previous week. The committee advanced SB 2244 by Sen. Angela Paxton (R-McKinney), which prevents school districts from charging fees for virtual classes and makes it easier to enroll in virtual schools, and SB 1455 by Sen. Larry Taylor (R-Friendswood), which also expands virtual schools. ATPE previously submitted written testimony opposing both bills and citing research that calls into question the quality and performance of existing virtual schools. The committee also voted out a number of other bills, including SB 1256 by Sen. Paul Bettencourt (R-Houston) that cleans up portions of his educator misconduct bill passed last session.
For a full recap of Tuesday's committee meeting, check out this blog post by ATPE Lobbyist Mark Wiggins.
During the Senate committee's second hearing on Thursday, the bills discussed were mostly unrelated to each other. ATPE supported bills including SB 426 by Sen. Eddie Lucio,. Jr. (D-Brownsville), which would ensure that counselors spend the majority of their time counselling students as opposed to being assigned other duties such as test monitoring. The committee also took action on some pending bills, including a major school safety bill. Chairman Taylor's SB 11, which ATPE had also supported, received a favorable vote by the committee on Thursday. SB 11 follows up on recommendations of the Senate Select Committee on Violence in Schools and School Security that met during the interim last year.
More information on the bills heard and acted upon during Thursday's hearing of the Senate Education Committee can be found in this additional blog post from ATPE's Mark Wiggins.
On Tuesday, April 16, the Senate Education Committee is slated to meet again and is expected to hear the House's major school finance bill, HB 3. ATPE urges educators to contact their senators about this widely support bill and keep up the momentum for passing meaningful school finance reform and an educator pay raise this session.
---
The House Public Education committee held a marathon meeting on Tuesday, hearing 38 bills that mostly pertained to charter schools. Several of the bills were aimed at regulating the expansion of charter schools and how charter schools handle student discipline, eliciting hours of public testimony. Other bills heard on Tuesday included the ATPE-supported HB 228 by Rep. Matt Krause (R-Fort Worth) that would create new eligibility standards for Districts of Innovation (DOI), and HB 1853 by Rep. Leo Pacheco (D-San Antonio), which would require charter schools to hire certified educators and protect the rights of educators. ATPE also provided neutral testimony on HB 3904 by Chairman Dan Huberty (R-Kingwood), which is considered a clean-up bill for Huberty's HB 22 that was passed last session.
Find more information on the bills considered and passed by the House Public Education committee in this blog post by ATPE Lobbyist Andrea Chevalier. The committee will meet again on Tuesday, April 16, where it will consider a diverse agenda, including some virtual schooling bills similar to those acted upon by the Senate committee this week. Stay tuned to Teach the Vote and follow us on Twitter for updates.
---
ATPE is encouraging educators to contact their senators asking them to oppose two bills that would infringe on educators' free speech rights and limit the ability to teach students. SB 1569 by Sen. Pat Fallon (R-Prosper) and SB 904 by Sen. Bryan Hughes (R-Mineola) both deal with "political advertising" laws and are aimed at limiting the ability of school district employees and school board members to talk about political content while they're at school.
SB 1569 has been placed on the Senate Intent Calendar for next week, meaning that it could come up for a floor vote as early as Tuesday. SB 904 has not yet been placed on the Senate Intent calendar but may also appear there at any time. While the authors did make some changes to these two bills compared to their versions as filed, ATPE remains concerned about likely negative consequences of SB 1569 and SB 904 and the chilling effect they would have on educators. For additional information, check out this blog post about the bills. ATPE members are urged to visit Advocacy Central for talking points and quick communication tools for reaching out to their senators.
---
School Finance, Educator Preparation | Certification, Retirement | TRS | Social Security, Texas Legislature, Curriculum | Instruction, Privatization | Vouchers, School Safety, Educator Compensation | Benefits
03/24/2023
ATPE testifies against vouchers at marathon Senate Education Committee hearing, plus House committees hear bills on student restraint, curriculum, pre-k certification, and more.
03/23/2023
The Texas Senate Education Committee heard overwhelming opposition to school vouchers in a marathon hearing Wednesday, March 23.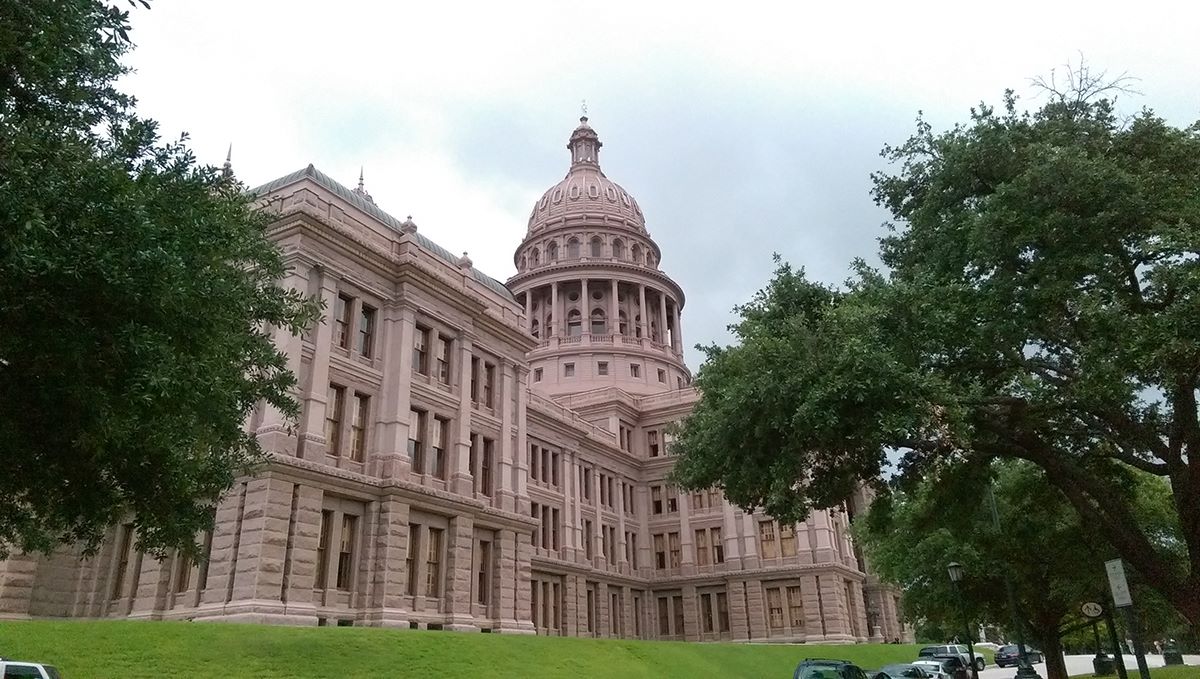 Educator Preparation | Certification, Texas Legislature, Curriculum | Instruction, Privatization | Vouchers, School Safety, Testing | Accountability
03/23/2023
The pace at the Capitol noticeably increased this week, including in the House Public Education Committee where ATPE testified on several bills.