Senate committee advances campus turnaround proposal, hears variety of bills

Teach the Vote
Texas Legislature
Date Posted: 4/17/2019 | Author: Mark Wiggins
Senate Education Committee meeting, April 16, 2019.
The Senate Education Committee met Tuesday, April 16, 2019. The committee postponed until April 23 a hearing scheduled for Tuesday on House Bill (HB) 3, the major school finance reform bill that the House passed last month. For more on HB 3 and the Senate committee's anticipated hearing of the bill next week, please see this related post on our blog. Instead of hearing HB 3 today, the committee took testimony on a number of unrelated items and approved several pending bills.
The committee heard testimony Tuesday on SB 784 by Sen. Bryan Hughes (R-Mineola), which would add Texas Education Agency (TEA) oversight of human sexuality instruction and require that parents receive notification in advance of when instruction is to be provided, along with a detailed description of the content.
Other bills heard included the following:
SB 722 by Sen. Campbell states that "the board of trustees may not make a severance payment to a superintendent in an amount greater than one year's salary under the superintendent's terminated contract." Sen. Kirk Watson (D-Austin) suggested including charter schools in the bill, and Sen. Campbell indicated she would be willing to work together on such an amendment.
SB 725 by Sen. Eddie Lucio, Jr. (D-Brownsville) would remove the Brownsville ISD bracket on an existing low-income pre-K pilot program and expand it to any students who are "educationally disadvantaged" in a district operating an early high school graduation program. Sen. Lucio explained the bill would allow a district to take money saved by a student who graduates in three years instead of four and use it to fund two additional full-day pre-K students.
SB 740 by Sen. Hughes would create a "Texas Public Finance Authority" empowered to loan money to districts no larger than 1,600 students in average daily attendance (ADA).
SB 968 by Sen. Kelly Hancock (R-North Richland Hills) would require municipalities to regard charters as school districts for purposes of zoning, permitting, code compliance, and development. The bill would also apply land development standards to charters and would prohibit municipalities, counties, or political subdivisions from enacting or enforcing an ordinance that prohibits a charter school from operation.
SB 1133 by Sen. Paul Bettencourt (R-Houston) states that a school district may not have a business interest in an entity or own real property associated with real estate and rental and leasing; arts, entertainment, and recreation; or accommodation and food services -- in other words, a water park.
SB 1182 by Sen. Campbell, would add charter language to the approval section of the Texas Public Finance Authority's bond issuance authority. Sen. Campbell explained this would transfer authority to approve charter bonds from local governments to the state attorney general. Sen. Watson raised questions over how this would cut locally-elected officials out of the loop and whether it would remove discretion.
SB 1454 by Chairman Larry Taylor (R-Friendswood) would create a mechanism through which TEA could elect to transfer the remaining funds of a defunct charter to another charter holder.
SB 2117 by Sen. Bettencourt, would allow districts that have been granted program charters by their board and have contracted with a charter to jointly operate a campus and receive district-charter funding under last session's SB 1882.
SB 2285 by Sen. Pat Fallon (R-Prosper) would require the TEA committee responsible for reviewing accountability appeals to review challenges by school districts or charters. It would require that the commissioner not limit the challenge if the school district or charter created the inaccuracy and requires that the commissioner correct the rating if the rating assigned was too low.
SB 2293 by Sen. Fallon would make charters subject to the provision of Chapter 617, Government Code, prohibiting collective bargaining and strikes. ATPE supports this bill to create parity between the laws pertaining to charter schools and those that already apply to traditional public schools.
SB 2266 by Sen. Royce West (D-Dallas) would give the TEA commissioner authority to consider local charter school saturation in deciding whether to reject an application for a new charter or a charter expansion. ATPE supports this bill.
The Senate Education Committee also voted to approve the following pending bills during Tuesday evening's hearing:
SB 1412 would allow a school at risk of closure to execute an accelerated campus excellence turnaround plan, which includes paying high performing teachers a premium to work at the struggling campus. The bill includes ongoing support and a three-year commitment from participating teachers, 80 percent of which would be required to come from the top quartile in terms of demonstrating student growth. ATPE submitted neutral testimony that focused on eliminating a vendor contracting requirement from the bill and clarifying that districts may not be required to base their hiring decisions upon test performance of students taught by the educators.
SB 351 would include completion of a coherent sequence of career and technology courses to the indicators of achievement under the public school accountability system.
SB 426 would ensure that school counselors spend no less than 80 percent of their time on actual counseling, as opposed to unrelated work, such as monitoring tests. ATPE supports this bill. Sens. Donna Campbell (R-New Braunfels) and Bob Hall (R-Edgewood) voted against the bill.
SB 686 would require a personal financial literacy course for high school graduation.
SB 712 lists types of behavioral interventions that are prohibited for use with students who receive special education services. This includes such actions as electric shock, suffocation, etc.
SB 723 would require a school district to post the superintendent's annual compensation on its Internet website. Sen. Beverly Powell (D-Burleson) voted against the bill.
SB 1297 would require uniform general conditions for school district building construction contracts.
SB 1390 would add physical health, mental health, and suicide prevention to the foundation curriculum. The bill includes corresponding guidance to the State Board of Education (SBOE) and school health advisory committees (SHAC) to include risk factors such as alcohol.
SB 1746 would add previous incarceration of a student or the student's parent or guardian to the list of factors qualifying a student as being at risk of dropping out.
SB 2075 would move some rulemaking authority from SBOE to the Texas Education Agency (TEA) related to dyslexia screenings, specifically to monitor and develop remedial strategies.
SB 2135 would require information shared by law enforcement with a superintendent on student offenses to include whether it is necessary to conduct a threat assessment or prepare a safety plan related to the student.
SB 2282 would add mental health to the menu of services that may be provided by a school-based health center. ATPE supports this bill.
06/02/2023
The HB 100 voucher scheme dies at the end of regular session, plus a special session and the TEA takeover of Houston ISD begin.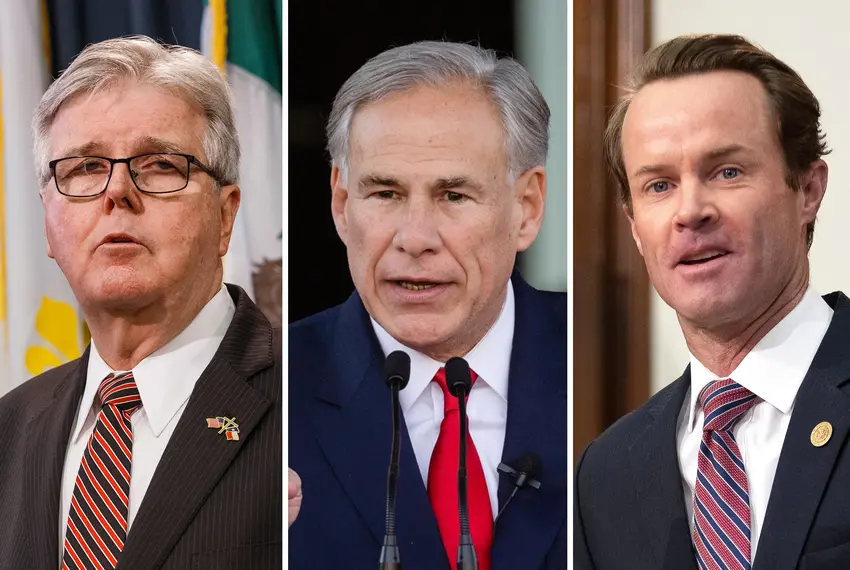 06/01/2023
Always happy to castigate the Texas House, Patrick breaks form to criticize the governor as misinformed and unsympathetic toward homeowners.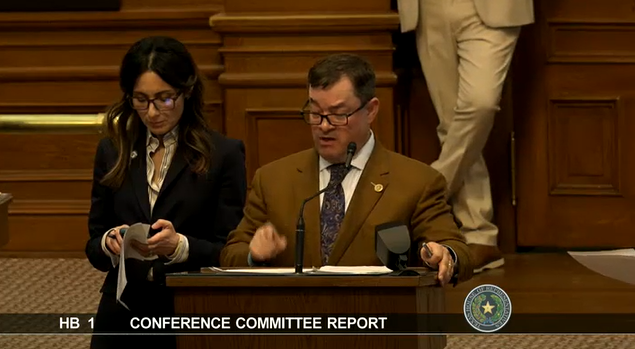 School Finance, Retirement | TRS | Social Security, Texas Legislature, Privatization | Vouchers, Educator Compensation | Benefits
05/30/2023
HB 100 was a casualty of a breakdown in communications between the House and Senate as the regular session drew to a close.