Senate Education committee discusses dual credit

Teach the Vote
Texas Legislature Deregulation | Charter Schools
Date Posted: 4/04/2019 | Author: Mark Wiggins
Senate Education Committee meeting, April 2, 2019
The Senate Education Committee met Tuesday, April 2, 2019, to consider a handful of bills largely focused on dual credit programs. The committee also voted to advance the following pending bills to the full Senate:
SB 1306, which would strengthen the requirement that a school district post the contact information of the campus behavior coordinator.
SB 424, which would clarify the criteria for determining the appropriate disciplinary action to be taken against a public school student who is in foster care or is homeless.
SB 926, which relates to the operation of a public school transportation system. Sens. Lucio and West opposed the bill, which passed by a 7-2 vote.
SB 1001, which relates to the suspension of a student who is homeless from public school.
SB 1679, which would ensure that a three-year old who is eligible for pre-K remains eligible when they turn four.
SB 1707, which would clarify that a school board is allowed to enter into a memorandum of understanding with a local law enforcement agency for the provision of school resource officers.
SB 1451, which would protect teachers from adverse employment consequences for simply reporting student behavior. ATPE supports this bill.
SB 2432, which would add harassment to the list of offenses for which a student may be removed from class. ATPE supports this bill.
The committee heard testimony and considered the following items:
SB 591 by Sen. Kirk Watson (D-Austin) would permanently renew an adult education charter school program that provides adults with the ability to earn their high school diploma. This program has already been running as a pilot, and Sen. Watson's bill would remove the pilot status. ATPE supports this bill.
SB 676 by Sen. Dawn Buckingham (R-Lakeway) would clarify residency qualifications for the purposes of public school enrollment as they pertain to the children of military personnel.
SB 1276 by Sen. Beverly Powell (D-Burleson) would provide for better alignment of dual credit courses between the local school district and partnering institution of higher education. ATPE supports this bill.
SB 1323 by Sen. Taylor would require certain students who are awarded dual credit to complete and submit a free application for federal student aid (FAFSA).
SB 1731 by Sen. Angela Paxton (R-McKinney) would expand the degree requirements for teacher certification to include education majors. This bill was developed jointly by the deans of several state colleges of education.
SB 2073 by Sen. Taylor would clarify that for districts that provide fewer than 180 days of instruction, the number of work days required of teachers can be reduced proportionately without a reduction in pay. ATPE supports this bill.
SB 251 by Sen. Paul Bettencourt (R-Houston) would expand the provisions for a public school to enter into an agreement to provide courses jointly with a junior college.
The Senate Education Committee will meet again Thursday, April 4, to consider a number of bill pertaining to virtual schools. Stay tuned to Teach the Vote for updates.
School Finance, Texas Legislature, Curriculum | Instruction, TEA | Commissioner | SBOE, Privatization | Vouchers
02/03/2023
The SBOE squeezed a four-day meeting into two, and most legislative activity was canceled this week due to a winter storm. Read more from ATPE Governmental Relations.
Texas Legislature, TEA | Commissioner | SBOE, Privatization | Vouchers, Deregulation | Charter Schools
02/03/2023
Texas Gov. Greg Abbott swore in six new members at the State Board of Education's February 2023 meeting.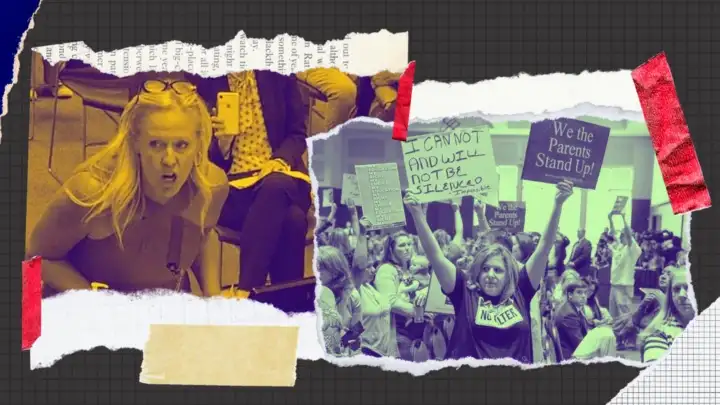 Privatization | Vouchers
02/01/2023
"The public good? Sounds like Marxism." Read more from guest writer Joel Nihlean.