Senate Education Committee begins hearing multiple House bills

Teach the Vote
Texas Legislature
Date Posted: 4/30/2019 | Author: Mark Wiggins
Senate Education Committee, April 30, 2019.
The Senate Education Committee met Tuesday morning, April 30, 2019, to take up a handful of House bills that have been sent over from the lower chamber after the school finance bill, House Bill (HB) 3, was heard by the committee last week.
The first bill the Senate Education committee heard this morning was Senate Bill (SB) 2087 by Sen. Juan "Chuy" Hinojosa (D-El Paso). This bill would require school districts and charters to develop a traumatic injury response protocol, which includes a bleeding control kit. ATPE worked with Sen. Hinojosa's office to ensure the bill contains substitute language affirming the immunity from liability for school employees or volunteers who might be expected to use the kit.
The committee also heard SB 2312 by Sen. Paul Bettencourt (R-Houston), which would subject Harris County Schools to a Sunset review, but without the option to abolish the agency.
Members heard House Bill (HB) 403 by state Rep. Senfronia Thompson (D-Houston), which would require school board trustees undergo regular training in identifying and reporting potential victims of sexual abuse, human trafficking, and other maltreatment of children.
HB 684 by Rep. Travis Clardy (R-Nacogdoches) would require an employee with responsibility for the supervision of a student with epilepsy undergo a training program, which may consist of a one-hour video provided by the Epilepsy Foundation of America. The employee would be allowed to administer rescue medication in accordance with a seizure action plan and would be immune from liability. Rep. Clardy's office considering input from stakeholders, including ATPE, in refining this bill.
HB 2243 by Rep. Tom Oliverson (R-Cypress) would add asthma medicine to the existing epi-pen authorization statute. This bill would allow a district, charter, or private school nurse to administer asthma medicine with a written notification from a parent of an asthmatic child.
The Senate Education Committee also voted to advance the following bills to the full Senate:
SB 629, which would require online publication of a large amount of school district financial information. Sen. Royce West (D-Dallas) voted against the bill.
SB 968, which would require municipalities to regard charters as school districts for purposes of zoning, permitting, code compliance, and development. The bill would also apply land development standards to charters and would prohibit municipalities, counties, or political subdivisions from enacting or enforcing an ordinance that prohibits a charter school from operation. Sen. West voted against the bill.
SB 1600, which would require school districts to post information on their websites explaining any termination or nonrenewal of the superintendent and related severance agreements.
SB 2285, which would require the Texas Education Agency's (TEA) committee that is responsible for reviewing accountability appeals to review challenges by school districts or charters. It would require that the commissioner not limit the challenge if the school district or charter created the inaccuracy and requires that the commissioner correct the rating if the rating assigned was too low.
Sen. Larry Taylor, who chairs the committee and is the House sponsor for HB 3, has indicated that his committee may vote on the school finance bill as early as Thursday, May 2, but that it's more likely a committee vote will occur next week. The House, meanwhile, is debating a property tax reform bill today that is contingent on the passage of the school finance bill, HB 3.
Chairman Taylor has introduced new substitute language for HB 3 that would bring back a controversial merit pay proposal requiring major changes to the way educators are evaluated in Texas and forcing school districts to share those evaluations with TEA for purposes of a statewide competitive ranking of teachers. The bill also increases the use of standardized tests. For more on the differences between the Senate's proposed language and HB 3 as passed by the House, including the bills' treatment of pay raises, check out our blog coverage from last week here and here. ATPE is encouraging educators to contact their senators and share their input on HB 3 before it is put to a vote in the upper chamber. ATPE members can visit Advocacy Central for quick and easy communication tools.
06/02/2023
The HB 100 voucher scheme dies at the end of regular session, plus a special session and the TEA takeover of Houston ISD begin.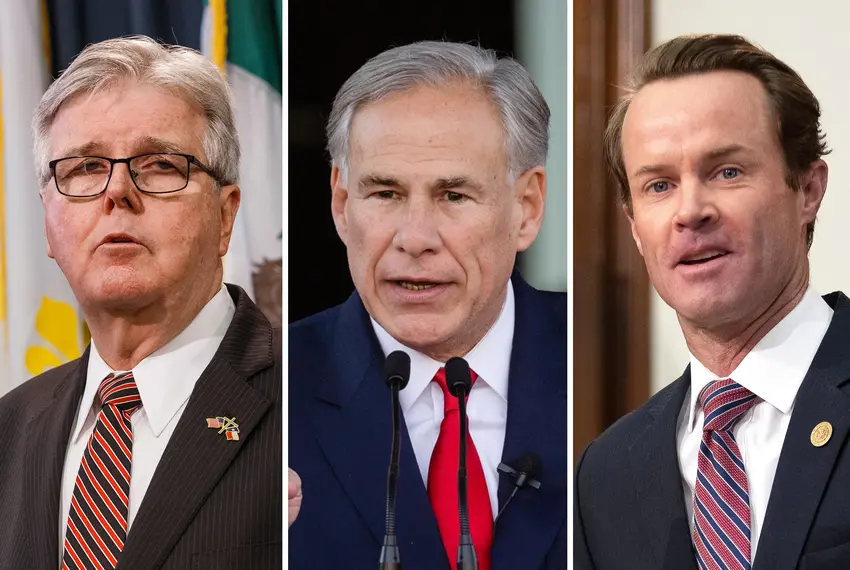 06/01/2023
Always happy to castigate the Texas House, Patrick breaks form to criticize the governor as misinformed and unsympathetic toward homeowners.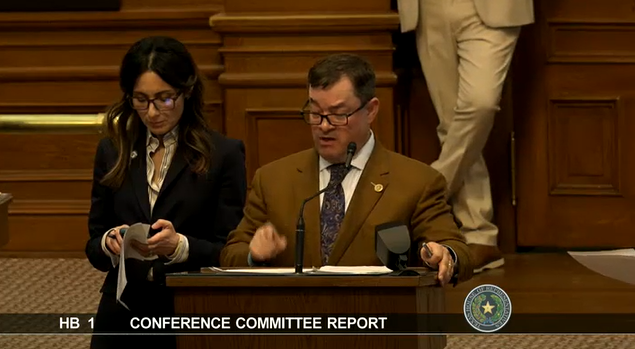 School Finance, Retirement | TRS | Social Security, Texas Legislature, Privatization | Vouchers, Educator Compensation | Benefits
05/30/2023
HB 100 was a casualty of a breakdown in communications between the House and Senate as the regular session drew to a close.