House Public Education Committee hears bills on home-schooler UIL participation, health and safety, and more

Teach the Vote
Texas Legislature
Date Posted: 4/05/2019 | Author: Andrea Chevalier
On Thursday, April 4, 2019, the House Public Education Committee met to hear bills on several topics, including home-schooled students' participation in UIL, student health, protected speech, and the available school fund.
ATPE supported several of the bills on yesterday's committee agenda:
House Bill (HB) 348 (Nevárez, et al., D-Eagle Pass): Would allow school districts to provide increased compensation to a teacher who completes an autism training provided by a regional education service center. This bill was not actually heard by the committee yesterday due to a last-minute change.
HB 1602 (Hernandez, D-Houston): States that a school district may not begin instruction before 8 am and calls for appropriating over $755 million to the Texas Education Agency (TEA) for the purpose of offsetting the additional transportation costs associated with the bill. Rep. Hernandez said that 34% of Texas schools start in the 7 am hour, and some students wait in the dark for the bus as early as 5:45 am. A student testified for the bill, saying it would help her get more sleep and receive less disciplinary action. ATPE member Yen Rabe also testified in support as one of several witnesses who cited increased safety and student well-being if the school day were to start later.
HB 2738 (Meyer, R-Dallas): Would expand educator misconduct provisions adopted through SB 7 from the 2017 legislative session to also include non-certified employees, such as those who may work in charter schools and Districts of Innovation. The bill would require TEA to create a "do-not-hire" registry of these non-certified persons.
ATPE registered in opposition to HB 1324 by Rep. James Frank (R-Wichita Falls), which would require public schools participating in UIL activities to provide home-schooled students who meet certain eligibility requirements with the opportunity to participate in the activity. Districts would likely incur costs from this mandate, and HB 1324 does not ensure that home-schooled students would be subject to the same requirements and thus on a level playing field with their public school peers. Testimony on this bill was split between those who had concerns about implementation, costs to public schools, and increased government oversight, and those who wanted to be able to participate in UIL activities, especially sports. Read ATPE's written testimony against the bill here.
The following bills were also heard by the committee yesterday:
The following pending bills heard during prior meetings were voted favorably from committee on Thursday: HB 851, HB 1026, HB 1517, HB 1639, HB 1640, HB 1823, HB 2511, HB 2984, HB 3007, HB 3217, HB 3323, HB 3435, HB 3966, HCR 59, HB 843, HB 1160, HB 1276, HB 1632, HB 2030, HB 2184, HB 4310, and HB 2210.
The House Public Education Committee will meet again on Tuesday, April 9, 2019, to hear a variety of bills, mostly pertaining to charter schools.
Texas Legislature
01/23/2023
Texas Lt. Gov. Dan Patrick (R) announced Senate committee assignments Monday for the 2023 legislative session.
01/20/2023
Texas state leaders were inaugurated this week and previewed their priorities for the legislative session now underway. Read more from the ATPE lobby team.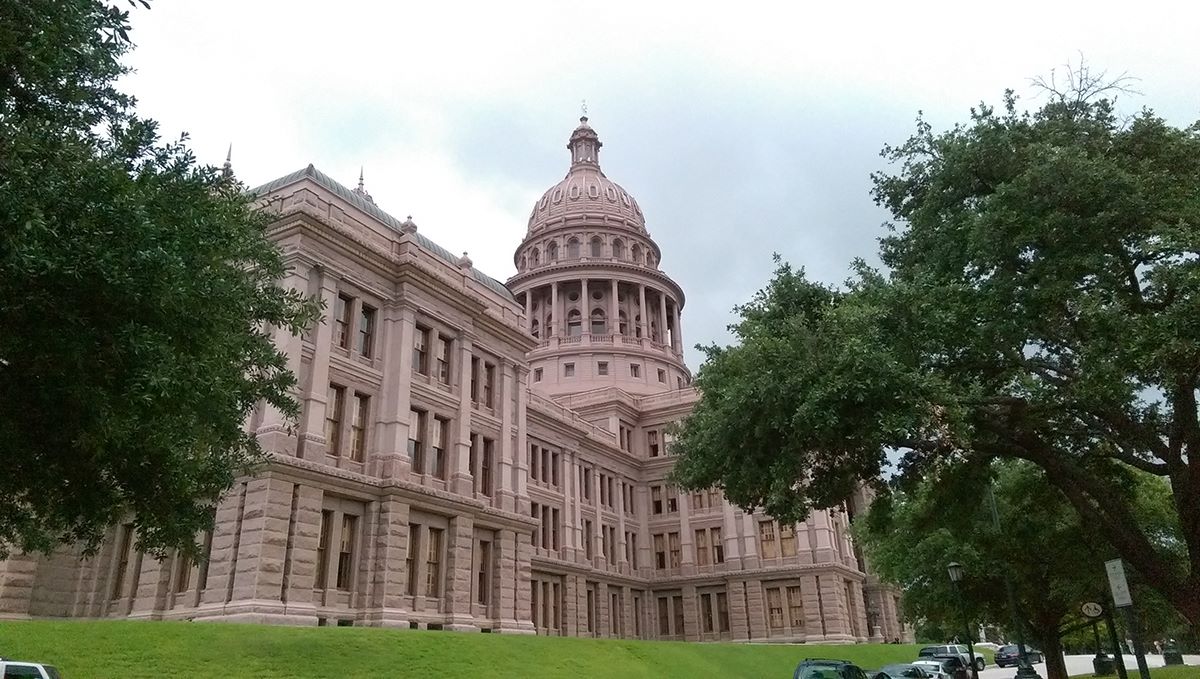 01/17/2023
Lt. Gov. Dan Patrick used the Jan. 17 event to announce he is "all in" with Gov. Greg Abbott on passing a voucher bill this session.