Teach the Vote's Week in Review: Sept. 21, 2018

Teach the Vote
Retirement | TRS | Social Security Elections
Date Posted: 9/21/2018
Here's your weekly wrap-up of education news from the ATPE Governmental Relations team:
---
The Board of Trustees of the Teacher Retirement System (TRS) met this week to discuss such topics as premiums for the state's healthcare plan for retired educators. After receiving a more favorable update on the estimated shortfall for TRS-Care and hearing lawmakers indicate that the legislature will provide needed funding, the board intends to try to keep premiums and benefits stable. Read more about the board's discussions this week in this blog post by ATPE Lobbyist Monty Exter.
---
Senator-elect Pete Flores (R-San Antonio)
Voters in Senate District 19 turned out for a special election runoff on Tuesday to decide who will represent them in the Texas Senate until the 2020 elections. Gathering 53% of the vote, Republican Pete Flores was the race's clear winner and will be filling the seat left vacant by former Sen. Carlos Uresti who resigned this year.
Flores's win flips the seat long held by Democrats into the Republican column heading into the 2019 legislative session. The change makes it that much easier for the upper chamber's Republican super-majority to pass Lt. Gov. Dan Patrick's agenda, especially with another Democratic vacancy generated by the anticipated race to replace Senate District 6's Sen. Sylvia Garcia, who is running for Congress. Garcia's seat would not be filled until a special election occurs well after next year's legislative session begins.
ATPE Lobbyist Mark Wiggins breaks down how this impacts the upcoming legislative session and what it means for contests in the November election in this blog post.
---
Are you already registered to vote? If so, don't stop there... take the next step!
Tuesday, September 25 is National Voter Registration Day, and thousands of volunteers across the U.S. will be mobilized to help others register to vote and get informed about elections. Perhaps if you're already to vote you can go the extra mile by asking friends and family if they've registered and reminding them of these important dates:
The deadline to register to vote in November is Oct. 9, 2018.
Early voting runs Oct. 22-Nov. 2, 2018.
Election Day is Nov. 6, 2018.
You can also encourage your friends and family to check out the Candidates section of TeachtheVote.org for more information on the candidates vying for seats in the Texas House, Texas Senate, State Board of Education, Governor, or Lieutenant Governor.
The first Friday of early voting, Oct. 26, is Student Voting Day in Texas. Encourage the students you know to get registered and participate in the upcoming election. Voting is more than just a civic duty; it's how we work together to create positive change in our communities and its important that we get everyone involved.
---
School Finance, Retirement | TRS | Social Security, Texas Legislature, Congress | Federal, Elections, Curriculum | Instruction, TEA | Commissioner | SBOE, Privatization | Vouchers, Deregulation | Charter Schools
11/11/2022
Today's post from the ATPE lobby team features election results, loan forgiveness news, TRS resources, voucher updates, thanks to our veterans, kudos, and more.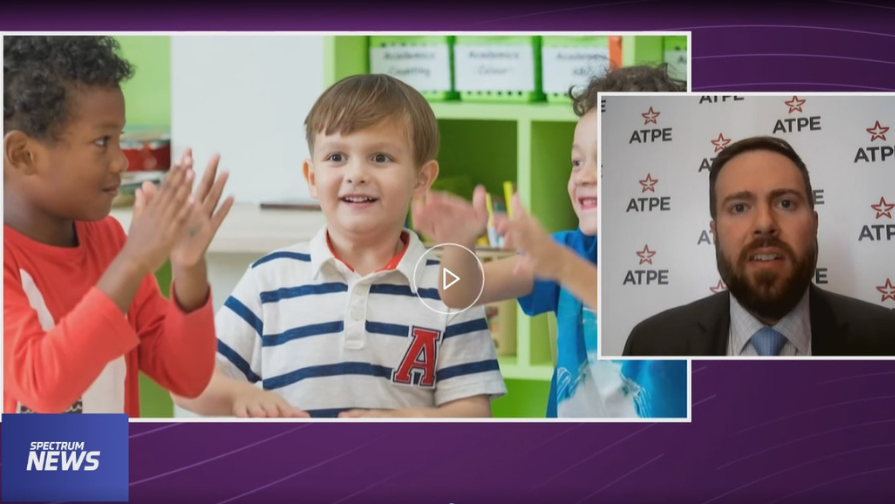 Texas Legislature, TEA | Commissioner | SBOE, Privatization | Vouchers, Deregulation | Charter Schools, Educator Compensation | Benefits
01/27/2023
Teacher pay and voucher bills are generating media attention, and Texas senators received their committee assignments this week.
Texas Legislature
01/23/2023
Texas Lt. Gov. Dan Patrick (R) announced Senate committee assignments Monday for the 2023 legislative session.