House report focuses on school safety resources

Teach the Vote
Texas Legislature School Safety
Date Posted: 9/07/2018 | Author: Mark Wiggins
The House Committee on Public Education released its preliminary school safety report this week, the result of several hearings on the matter held over the course of the summer.
The full report, which can be read here, joins similar reports released by the Senate and Gov. Greg Abbott. The House report is notable in that it focuses on providing state funding to ensure schools have the resources to prevent future tragedies such as the school shooting in Santa Fe, Texas.
The office of committee chairman state Rep. Dan Huberty (R-Houston) highlights specific funding recommendations for the following:
Increasing the number of counselors, psychologists and social workers available to students;
Increasing the amount of training received by school personnel, including threat assessment, Mental Health First Aid and training related to emergency operations;
Studying communication interoperability among schools, law enforcement and first responders;
Improving the integration of mental health services and student access to these services, especially in underserved areas.
"As we look for ways to improve school safety, we need to find a balance between making campuses safe but also healthy learning environments," Chairman Huberty said in a press release. "Our students deserve to have schools where they feel safe but not imprisoned. The state can assist these efforts by providing resources for more school counselors and increased student access to mental health services, in addition to campus safety improvements and increased law enforcement or school marshals."
"In the long run, we are better off spending resources on trying to prevent such tragedies rather than just being prepared for the next one to happen," Chairman Huberty added.
The 14-page report includes suggestions under the topics of mental health and well-being, school mental health professionals, school safety planning and training, school security infrastructure, and law enforcement resources. You can read the full recommendations by clicking here.
06/02/2023
The HB 100 voucher scheme dies at the end of regular session, plus a special session and the TEA takeover of Houston ISD begin.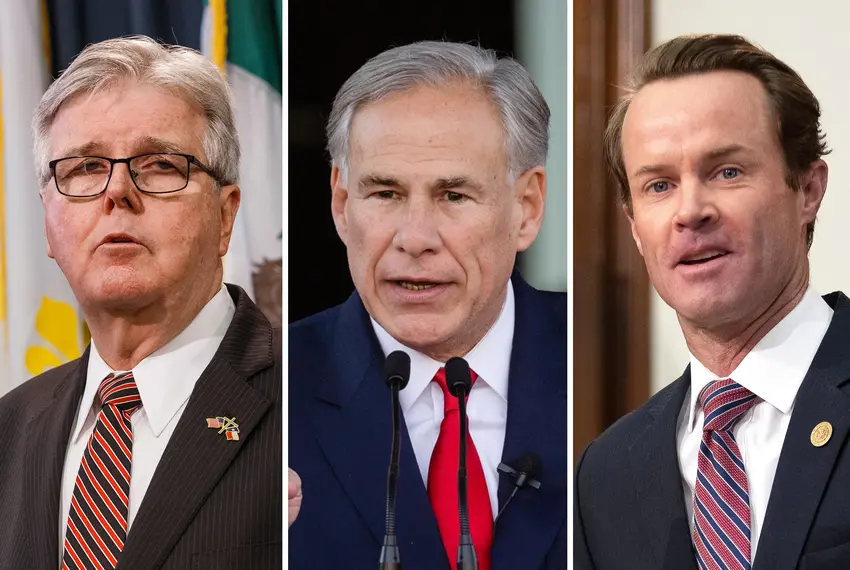 06/01/2023
Always happy to castigate the Texas House, Patrick breaks form to criticize the governor as misinformed and unsympathetic toward homeowners.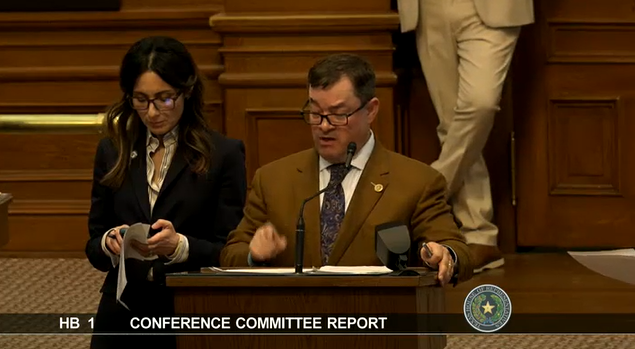 School Finance, Retirement | TRS | Social Security, Texas Legislature, Privatization | Vouchers, Educator Compensation | Benefits
05/30/2023
HB 100 was a casualty of a breakdown in communications between the House and Senate as the regular session drew to a close.