From the Texas Tribune: 5th Circuit upholds feds' $33 million penalty for Texas decrease in special education funding

Teach the Vote
TEA | Commissioner | SBOE
Date Posted: 11/08/2018
"5th Circuit upholds feds' $33 million penalty for Texas decrease in special education funding" was first published by The Texas Tribune, a nonprofit, nonpartisan media organization that informs Texans — and engages with them — about public policy, politics, government and statewide issues.
Texas' decision to spend $33.3 million less on students with disabilities in 2012 will likely cost it millions in future federal funding after a Wednesday afternoon 5th U.S. Circuit Court of Appeals ruling.
According to the New Orleans-based court, the U.S. Department of Education was within its rights to try to withhold the same amount from Texas' special education grants, since a 1997 federal statute prohibits states from reducing their funding for kids with disabilities from year to year. Texas had appealed the department's decision, arguing that statute was vague and unenforceable.
A little more than a month after hearing both sides, and the day after a momentous midterm election, the three-judge panel effectively upheld the education department's decision to financially penalize Texas in an opinion that called the state's argument "unpersuasive." The 13-page opinion questions Texas' current system for funding special education, saying it could give the state reason to minimize the needs of kids with disabilities in order to save money.
The court also ruled that Texas must pay the federal government's appeal costs. Texas has not publicly indicated whether it will try to appeal the ruling.
Since 1995, Texas has weighted funding for kids with disabilities, paying schools more to educate kids who have more severe disabilities or need more personalized attention in order to learn. It argued it spent $33.3 million less in 2012 because its special education programs successfully got students to "overcome their disabilities," decreasing their need. School districts reported students in need of less expensive services that year and so the state allocated less money, lawyers argued.
The federal government's argument is simple: States cannot decrease their funding from year to year, a provision that ensures they use the additional federal money to enhance services, instead of cutting their budgets.
Texas' weighted funding system "poses the potential for future abuse" of that statute, the panel said in an opinion written by Judge Jerry Smith, who had expressed skepticism towards the state's argument in October.
"Though Texas law requires the state to allocate funding based on the needs of disabled children, it is the state itself that assesses what those needs are," Smith wrote. "Hence, the weighted-student model creates a perverse incentive for a state to escape its financial obligations merely by minimizing the special education needs of it students."
At a Texas House Appropriations Committee hearing last month, state education officials prepared lawmakers for a potential loss at the 5th Circuit, saying the penalty — which amounts to 3 percent of Texas' annual federal special education grant — would have minimal impact on their special education programs.
Texas is separately working to overhaul its special education programs after a U.S. Department of Education investigation concluded earlier this year that the state had effectively denied services to thousands of students with disabilities who needed them. Officials estimate spending $3 billion more on kids with disabilities over the next three years, since more students are likely to be eligible for services.
This article originally appeared in The Texas Tribune at https://www.texastribune.org/2018/11/07/texas-special-education-funding/.
Texas Tribune mission statement
The Texas Tribune is a nonprofit, nonpartisan media organization that informs Texans — and engages with them — about public policy, politics, government and statewide issues.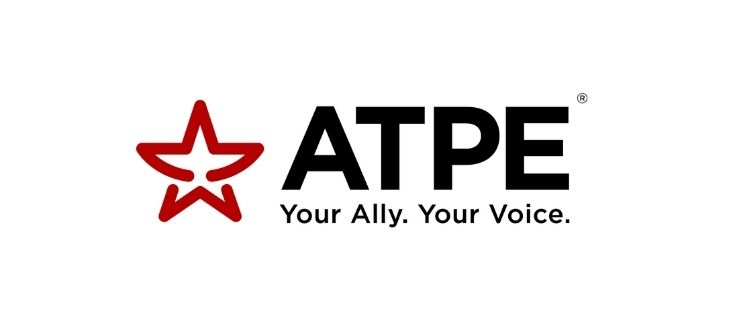 School Finance, Texas Legislature, Privatization | Vouchers, Educator Compensation | Benefits
05/28/2023
ATPE thanks legislators who stood strong with public education students and educators.
School Finance, Retirement | TRS | Social Security, Texas Legislature, Educator Rights, Curriculum | Instruction, Privatization | Vouchers, School Safety, Educator Compensation | Benefits
05/26/2023
Vouchers are still a threat and the attorney general faces impeachment in the final days of the 88th Legislature.
05/25/2023
The Teacher Retirement System (TRS) is seeking nominations for three vacant positions on its Retirees Advisory Committee (RAC).