12 Days of Voting: State Board of Education

Teach the Vote
Elections
Date Posted: 11/02/2018 | Author: Mark Wiggins
Early voting is underway NOW for the November 6 elections, so we're taking a look at some of the reasons why it's so important that educators vote TODAY! In this post, we're taking a closer look at the State Board of Education (SBOE).
---
The SBOE doesn't usually make the news unless it's because of a political fight over textbooks or controversial changes to the Texas Essential Knowledge and Skills (TEKS) dealing with subjects like the Alamo or evolution.
Not that these things aren't important, but they overshadow other significant work that the board undertakes at its quarterly meetings in Austin.
Here's a great example:
In its most recent meeting, SBOE members unveiled their long-awaited Long-Range Plan for Public Education, the result of more than a year of soliciting stakeholder feedback and holding community meetings to chart a course for the next 30 years of public education in Texas.
Some of the plan's recommendations include boosting mentorship programs, tightening up the standards for educator preparation programs (EPPs), and improving wraparound supports for children facing a variety of challenging home situations. The board has listened to educators at every step of the way, and the result is a plan that aims to lift up the education profession.
At the very same meeting, the board spiked a dangerous certification rule proposal opposed by ATPE that would have created a backdoor for underqualified teacher candidates. The board also unanimously acted to restore nearly a half billion dollars in school funding being held back by the General Land Office (GLO).
Oh, and about those TEKS discussions: SBOE Chair Donna Bahorich (R-The Woodlands) recently led the board in a redesign of the TEKS review process intended to allow more educators to participate in the process. So if you are an expert in the field and would like to be involved in crafting and streamlining the curriculum, your chances of getting the opportunity are greater than ever.
None of these positive outcomes would have been possible if SBOE members were not willing to listen to what educators have to say. That's why electing pro-public education candidates to the SBOE is important to guide this important institution going forward.
---
Go to the CANDIDATES section of our Teach the Vote website to find out where officeholders and candidates in your area stand on this and other public education issues.
Remind your colleagues also about the importance of voting and making informed choices at the polls. While it is illegal to use school district resources (like your work e-mail) to communicate information that supports or opposes specific candidates or ballot measures, there is NO prohibition on sharing nonpartisan resources and general "get out of the vote" reminders about the election.
Early voting in the 2018 general election runs Monday, October 22, through Friday, November 2. Election Day is November 6, but there's no reason to wait. Get out there and use your educator voice by casting your vote TODAY!
Texas Legislature, Elections, Curriculum | Instruction, Privatization | Vouchers, School Safety
05/05/2023
Don't forget to vote Saturday in the May 6 local election. Plus, the House will be tackling its first Saturday calendar, which means sine die is nigh.
06/02/2023
The HB 100 voucher scheme dies at the end of regular session, plus a special session and the TEA takeover of Houston ISD begin.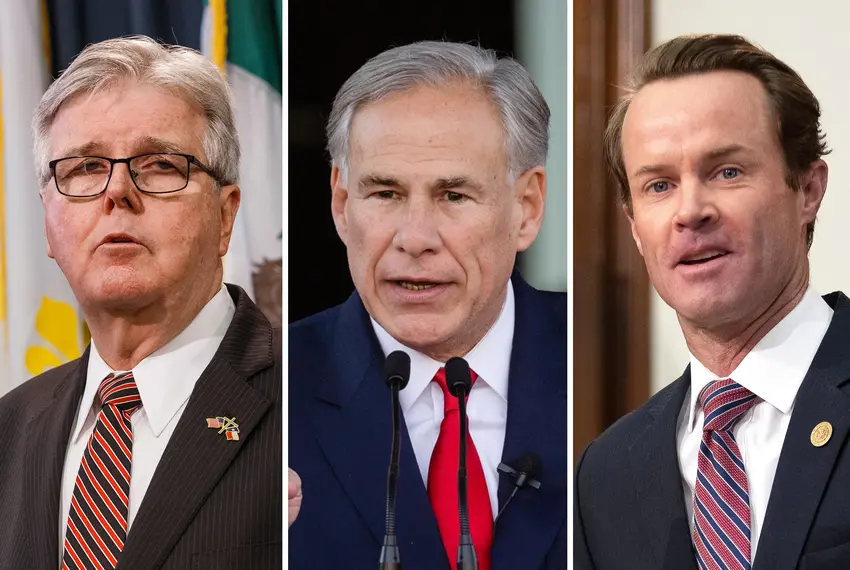 06/01/2023
Always happy to castigate the Texas House, Patrick breaks form to criticize the governor as misinformed and unsympathetic toward homeowners.