Teach the Vote's Week in Review: May 4, 2018

Teach the Vote
School Finance TEA | Commissioner | SBOE
Date Posted: 5/04/2018
It's been a busy week of school finance discussions in Austin. Here's your wrap-up of this week's education news from ATPE Governmental Relations:
---
Panelists discuss school finance at an event hosted by the Texas Tribune and co-sponsored by ATPE on May 4, 2018.
The Texas Commission of Public School Finance and its various subcommittees or "working groups" were busy this week. The commission's working group on expenditures for the Texas Commission on Public School Finance met this morning to discuss education spending. The working group is chaired by Rep. Dan Huberty (R-Kingwood), who also chairs the House Public Education Committee. Today's meeting followed an appearance by Huberty and other commission members as part of a panel discussion on school finance hosted by the Texas Tribune. ATPE was a sponsor of that event.
At today's expenditures working group meeting, several witnesses discuss funding formulas for special education and anticipated future funding needs for those programs. Learn more about today's hearing in this blog post from ATPE Lobbyist Mark Wiggins who attended the meeting.
Texas Commission on Public School Finance working group on outcomes meeting May 2, 2018.
The Commission's working group on outcomes met Wednesday to discuss early childhood education and post-secondary education among other topics. The group, which is led by Todd Williams of Dallas's Commit Partnership, also includes high school teacher and ATPE member Melissa Martin, Rep. Diego Bernal (D-San Antonio), Sen. Larry Taylor (R-Friendswood), and Superintendent of Pflugerville ISD Doug Killian.
The working group on Wednesday listened to testimony from TEA Deputy Commissioner Penny Schwinn regarding the amount of money Texas spends per student on testing and whether or not more online testing is a viable option for the future. Schwinn also gave testimony on kindergarten readiness, stating that only 59 percent of Texas children are prepared when they enter kindergarten.
H.D. Chambers, Superintendent of Alief ISD, gave testimony about a "teacher crisis" currently facing Texas, noting that any meaningful change in education policy must be accompanied by a raise in teacher pay. Chambers also gave input on how improved professional development programs have raised the quality of pre-k in his district, the potential benefits of public-private partnerships for pre-k, and the difference between traditionally certified and alternatively certified teachers. Chambers questioned the STAAR test as an accurate measure of student progress.
Read more about the outcomes working group meeting here in this blog post by ATPE Lobbyist Mark Wiggins.  
---
The full School Finance Commission also met Thursday to discuss early childhood education, the weights and allotments under the states' current budget, and the Permanent School Fund.
Testimony provided by Alexandra Hale of Good Reason Houston suggested that veteran teachers be placed in pre-k classrooms to maximize impact. Meanwhile, former U.S. Undersecretary of Education, Linus Wright suggested the elimination of grade 12 in order to provide more funding for early childhood education. TEA Chief School Finance Officer Leo Lopez offered testimony regarding the six categories (special education, compensatory education, career and technical education, Public Education Grants, and the High School allotment) that receive weighted funding under the current school finance structure and account for 28% of the state's Tier I education funds. Lastly, outgoing SBOE member David Bradley (R-Beaumont) updated the commission on the status of the Permanent School Fund (PSF).
ATPE Lobbyist Mark Wiggins was on hand to cover the meeting described more in depth in this blog post.  
---
Texas Commissioner of Education Mike Morath announced Tuesday that six school districts are seeking "Turnaround Partnerships." The partnerships were created with the passage of Senate Bill (SB) 1882 during the 85th legislative session in 2017, and they allow for districts with campuses that fall into the Improvement Required (IR) status of the state's accountability system to enter into partnerships with institutes of higher education, non-profits, government entities, or charter school in order to improve education outcomes. The six districts seeking partnerships are Austin ISD, Ector County ISD, Hearne ISD, San Antonio ISD, Victoria ISD, and Waco ISD. You can find more details here.  
---
ELECTION UPDATE: Tomorrow, May 5th, marks the first of two important elections that will be happening this month. At stake in tomorrow's election will be issues specific to your community like school board elections and school bond propositions. These are important elections that set the tone for the local policy decisions and funding of your community's public schools. All registered voters are eligible to vote in tomorrow's election, although not all voters have municipal races or proposals on their ballots. To find out what's on your local ballot, visit your county election website, use VOTE411.org to generate your local election voter guide, or check out the resources available from your local League of Women Voters. As part of our commitment to supporting a culture of voting, ATPE encourages all Texas educators to find out about their local elections and vote in every election possible, starting tomorrow, May 5.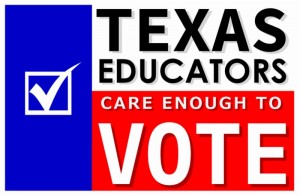 If you happen to live in House District 13, you've also got a special election happening tomorrow, May 5. Voters in that district will select a new state representative to fill the unexpired term of former Rep. Leighton Schubert, who recently resigned from office. The same candidates running in tomorrow's special election are also on the ballot this election year for a full term of office to begin in January 2019. Learn more about the race in this article from the Texas Tribune.
For many Texas voters, there is a second opportunity to vote this month. The second round of primary elections, where many of the state's elections will be decided, will take place on May 22nd with the Democratic and Republican party runoff elections. As we approach that date, ATPE is highlighting a few of the runoff contests where education has emerged as a preeminent topic. Find out more about the Republican candidates competing for the votes of House District (HD) 4 residents in this latest blog post by ATPE Lobbyist Monty Exter. Stay tuned to the Teach the Vote blog next week for more runoff previews, and be sure to check out our candidate profiles here on Teach the Vote.  
---
06/02/2023
The HB 100 voucher scheme dies at the end of regular session, plus a special session and the TEA takeover of Houston ISD begin.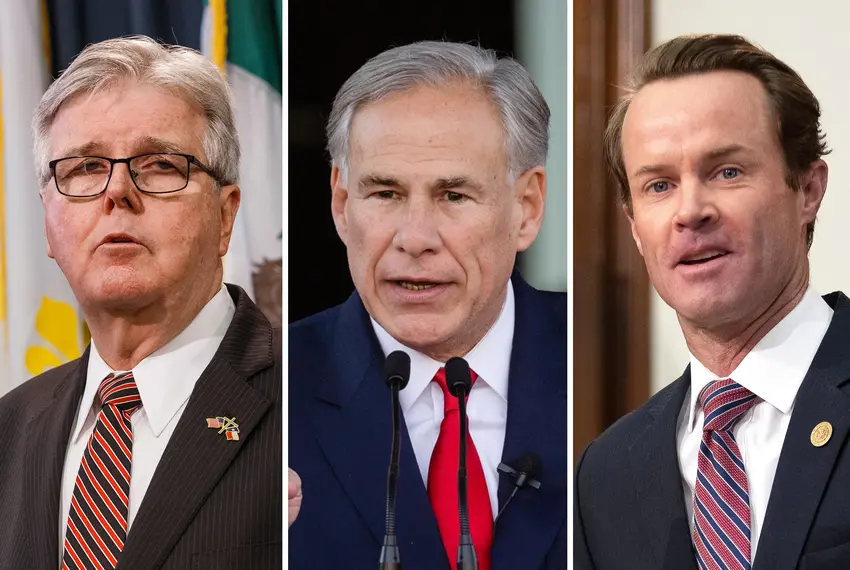 06/01/2023
Always happy to castigate the Texas House, Patrick breaks form to criticize the governor as misinformed and unsympathetic toward homeowners.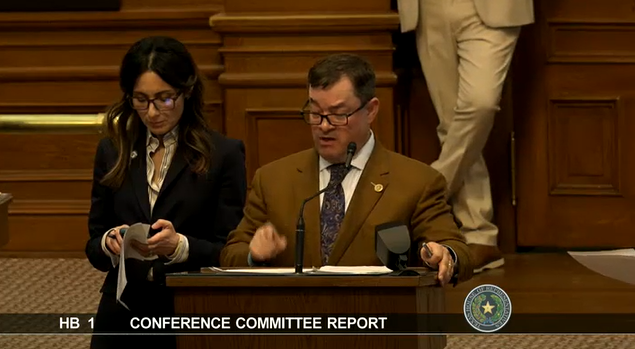 School Finance, Retirement | TRS | Social Security, Texas Legislature, Privatization | Vouchers, Educator Compensation | Benefits
05/30/2023
HB 100 was a casualty of a breakdown in communications between the House and Senate as the regular session drew to a close.