Great night for public education in primary runoffs

Teach the Vote
Texas Legislature Elections
Date Posted: 5/23/2018 | Author: Mark Wiggins
The votes are in – and pro-public education candidates had a great night across Texas!
Many Texas educators spent the past two months wearing red, volunteering, making phone calls, working the polls, and investing their own personal resources helping these campaigns. Their hard work paid off in spades Tuesday night. In the final tally, 80% of the runoff candidates backed by ATPE-PAC or ATPE Direct won their elections by a whopping average of 22.5 percentage points. Conversely, candidates who were financed by anti-public education pressure groups lost all but a single race.
Statewide turnout figures for the Republican runoffs isn't available, and statewide turnout in the Democratic runoff was just 2.8 percent. This means that every vote was immensely important, and educators who performed their civic duty by voting in the runoffs likely made the key difference in many of these races.
Retiring Speaker Joe Straus (R-San Antonio), who championed public education legislation in the Texas House, was also active in backing candidates who vowed to stand up for public schools. As the numbers pointed to victory for public education Tuesday night, Speaker Straus issued a statement congratulating the candidates who won their runoffs.
"Once again, Republican primary voters have shown overwhelming support for responsible candidates who will put their communities first and take a serious approach to the state's challenges," said Straus. "The results in these runoffs and in the March primaries clearly demonstrate that Republican voters want constructive and pragmatic leadership for our fast-growing state."
The results from runoff in elections in the Texas House are as follows:
House District 4 (R)
Keith Bell: 59%
Stuart Spitzer: 41%
House District 8 (R)
Cody Harris: 57%
Thomas McNutt: 43%
House District 13 (R)
Ben Leman: 57%
Jill Wolfskill: 43%
House District 37 (D)
Alex Dominguez: 57%
Rep. Rene Oliveira: 43%
House District 45 (D)
Erin Zwiener: 51%
Rebecca Bell-Metereau: 49%
House District 46 (D)
Sheryl Cole: 51%
Jose "Chito" Vela: 49%
House District 47 (D)
Vikki Goodwin: 58%
Elaina Fowler: 42%
House District 54 (R)
Brad Buckley: 58%
Rep. Scott Cosper: 42%
House District 62 (R)
Reggie Smith: 71%
Brent Lawson: 29%
House District 64 (D)
Andrew Morris: 54%
Mat Pruneda: 46%
House District 107 (R)
Deanna Maria Metzger: 56%
Joe Ruzicka: 44%
House District 109 (D)
Carl Sherman: 64%
Deshaundra Lockhart Jones: 36%
House District 121 (R)
Steve Allison: 58%
Matt Beebe: 42%
House District 133 (D)
Marty Schexnayder: 56%
Sandra G. Moore: 44%
Elsewhere, Rita Lucido defeated Fran Watson by 16 percentage points to become the Democratic nominee and challenge state Sen. Joan Huffman (R-Houston) in Senate District 17. Former Dallas County Sheriff Lupe Valdez defeated Mark White, a Houston businessman and the son of the late former Gov. Mark White, in the Democratic gubernatorial primary.
Thank you to everyone who volunteered, contributed, and showed up to vote in these important elections! Educators have gone to great lengths this election season to promote a culture of voting in school districts across Texas, and the work has only just begun. Campaigns will now turn toward the November 6 General Election, when Texas voters will make their final decisions as to who will represent them at the state and federal levels.
Texas Legislature, Elections, Curriculum | Instruction, Privatization | Vouchers, School Safety
05/05/2023
Don't forget to vote Saturday in the May 6 local election. Plus, the House will be tackling its first Saturday calendar, which means sine die is nigh.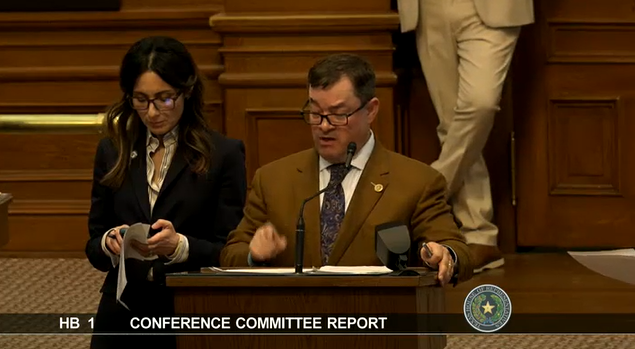 School Finance, Retirement | TRS | Social Security, Texas Legislature, Privatization | Vouchers, Educator Compensation | Benefits
05/30/2023
HB 100 was a casualty of a breakdown in communications between the House and Senate as the regular session drew to a close.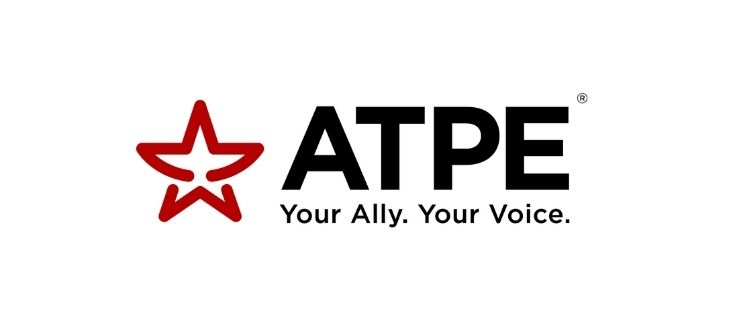 School Finance, Texas Legislature, Privatization | Vouchers, Educator Compensation | Benefits
05/28/2023
ATPE thanks legislators who stood strong with public education students and educators during the 2023 regular legislative session.