Teach the Vote's Week in Review: March 16, 2018

Teach the Vote
School Finance Elections
Date Posted: 3/16/2018 | Author: Jennifer Mitchell, CAE
It's your St. Patrick's Day weekend edition of ATPE's Week in Review for Teach the Vote:
---
The Texas Commission on Public School Finance is meeting next week and plans to hear public testimony for the first and only time on Monday. For more about the hearing and how you can submit input by email, check out this post on our blog. The commission has already heard invited testimony from ATPE Executive Director Gary Godsey, and ATPE Lobbyist Monty Exter will also be sharing recommendations with the commission next week.
The commission's hearings this interim are taking place amid growing concerns that the entity's final report to the legislature will contain few beneficial recommendations. For more, read the Texas Tribune's latest article about the commission, featuring a quote from ATPE's Exter, republished here on Teach the Vote. Stay tuned for updates from the commission next week.  
---
ELECTION UPDATE: Now that the dust has settled on the March 6th primary election, ATPE's Governmental Relations team is turning its attention to races that are headed to a runoff in May. ATPE Lobbyist Mark Wiggins has written about what's at stake in the runoffs with a list of which districts are in play. Check out his post here.
Also on our Teach the Vote blog this week, we've republished an article from the Texas Tribune about Attorney General Ken Paxton's continued efforts to harass school districts over what he deems to be "illegal electioneering" activities. Many of the districts targeted by AG Paxton with "cease and desist" letters are those that participated in nonpartisan voter turnout efforts organized by the Texas Educators Vote coalition, of which ATPE is a member.  
---
U.S. Education Secretary Betsy DeVos is scheduled to testify on Capitol Hill next week regarding President Trump's education budget proposal. The U.S. House Appropriations Committee, which oversees the initial budget writing process for the House, will host Secretary DeVos before its Subcommittee on Labor, Health and Human Services, Education, and Related Agencies on Tuesday at 9am (CDT). DeVos is tasked with defending a budget proposal that represents a 10.5% decrease in education spending and dedicates significant dollars to programs focused on expanding public and private school choice.
The hearing is the beginning of a budget process that will unfold in both chambers. Beginning in subcommittees and then moving through the full committees, members will work to narrow in on budget drafts that will later be negotiated by the two chambers. Those chambers will then be tasked with coming to terms on a budget they pass and send to the President. Read more about President Trump and Secretary Devos's education budget proposal here and find a more in-depth explanation of the federal budget process here (note: this post is from 2015 and also offers a look back at how a budget proposal under President Obama compared). A webcast of the hearing next week can be located here.  
---
School Finance, Retirement | TRS | Social Security, Texas Legislature, Congress | Federal, Elections, Curriculum | Instruction, TEA | Commissioner | SBOE, Privatization | Vouchers, Deregulation | Charter Schools
11/11/2022
Today's post from the ATPE lobby team features election results, loan forgiveness news, TRS resources, voucher updates, thanks to our veterans, kudos, and more.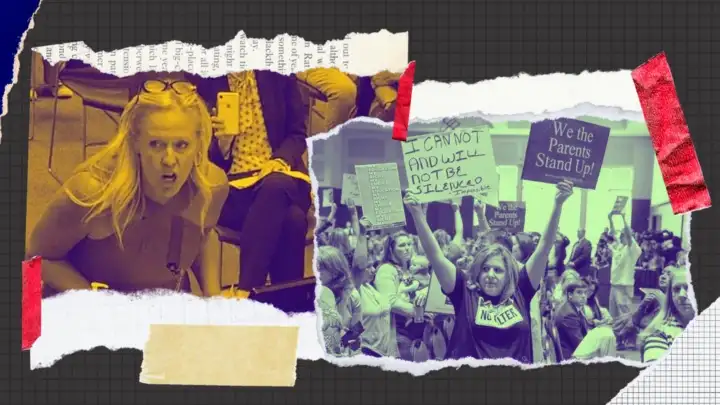 02/01/2023
The public good? Sounds like Marxism.
02/01/2023
Governor's support for this voucher scheme overlooks reality of sending taxpayer dollars out of the public school system.