SBOE initially approves Ethnic Studies: Mexican American Studies curriculum

Teach the Vote
TEA | Commissioner | SBOE
Date Posted: 6/13/2018 | Author: Mark Wiggins
The State Board of Education (SBOE) approved the initial Texas Essential Knowledge and Skills (TEKS) for a course on Mexican American studies after amending the TEKS and name as a result of public testimony the board heard Tuesday.
SBOE meeting April 13, 2018.
On a motion by Member Georgina Perez (D-El Paso) and seconded by Member David Bradley (R-Beaumont), the board voted to change the proposed name from "Ethnic Studies: An Overview of Mexicans of American Descent" to "Ethnic Studies: Mexican American Studies." Perez emphasized the lack of a hyphen in the new title, and explained the title would provide a consistent format for future courses focused on other ethnic groups.
Member Ruben Cortez (D-Brownsville) led the opposition to the name change, preferring to simply title the course "Mexican American Studies." Member Tom Maynard (R-Florence) characterized the "Ethnic Studies" prefix as a sort of "area code" that implies the promise of more related courses in the future. Acknowledging the concerns raised Tuesday, the board unanimously approved the name change proposed by Perez.
Also Wednesday, the board approved requirements for instruction for a course on proper interaction with peace officers, which was created as a result of legislation passed during the 2017 legislative session, and adopted the long-term strategic asset allocation plan of the permanent school fund (PSF). The board's three committees will meet Thursday, before the full board concludes its June meeting Friday morning.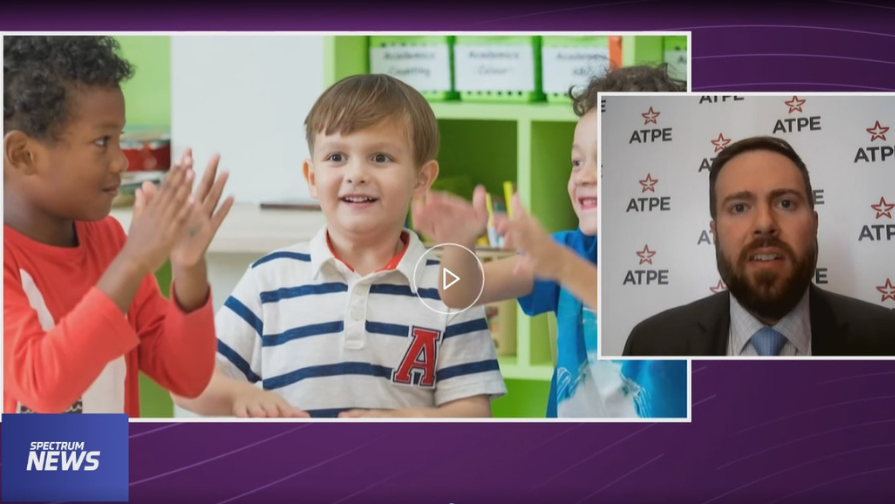 Texas Legislature, TEA | Commissioner | SBOE, Privatization | Vouchers, Deregulation | Charter Schools, Educator Compensation | Benefits
01/27/2023
Teacher pay and voucher bills are generating media attention, and Texas senators received their committee assignments this week.
Texas Legislature
01/23/2023
Texas Lt. Gov. Dan Patrick (R) announced Senate committee assignments Monday for the 2023 legislative session.
01/20/2023
Texas state leaders were inaugurated this week and previewed their priorities for the legislative session now underway. Read more from the ATPE lobby team.