Joint panel discusses student mental health services

Teach the Vote
School Finance Texas Legislature
Date Posted: 6/28/2018 | Author: Mark Wiggins
The House Public Education Committee met jointly with the Public Health Committee Thursday at the Texas Capitol in order to discuss interim charges related to students' mental health. The joint hearing focused on the following charge:
Consider testimony provided at the May 17 House Public Health Committee hearing regarding improving mental health services for children. Identify specific strategies that would enhance overall school safety. Study ways to help parents, youth and primary care providers support school personnel in their efforts to identify and intervene early when mental health problems arise. In addition to school-based trauma-informed programs and those that treat early psychosis, consider the benefits of universal screening tools and expanding the Child Psychiatry Access Program (CPAP). Make recommendations to enhance collaboration among the Health and Human Services Commission, the Texas Education Agency, local mental health authorities, and education service.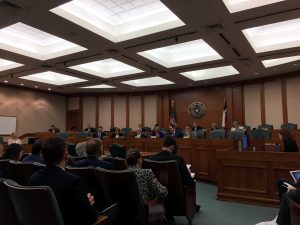 House Public Education Committee meeting in a joint hearing with the House Public Health Committee June 28, 2018.
Invited witnesses representing school counselors recommended adding more counselors, social workers and licensed specialists in school psychology (LSSPs), as well as reducing the number of non-counseling duties assigned to counselors – such as bus duty and cafeteria monitoring. One expert testified that counselors and mental health professionals should be used appropriately, and warned of potential stigma associated with referrals for certain mental health services. State Reps. Joe Deshotel (D-Beaumont) and Cindy Burkett both expressed concern that stigma should not prevent students from receiving the mental health services they need.
Chair Dan Huberty (R-Houston) admonished witnesses to make specific asks and supply hard numbers along with their recommendations, rather than make vague suggestions. Vice-chair Diego Bernal (D-San Antonio) noted that the issue seems to be one of capacity, with the current number of counselors lacking sufficient time and resources to achieve maximum effectiveness.
A representative from Communities in Schools (CIS) testified to the importance of wraparound services and incorporating these into emergency response plans. Several members of the committee praised CIS for its work and voiced their continuing support. Lisa Descant with CIS of Houston testified that case management services cost about $218 per student annually, which is funded by a combination of public and private money.
Billy Philips with the Texas Tech University Health Science Center testified regarding the Telemedicine Wellness, Intervention, Triage, and Referral (TWITR) Project. The program provides school-based screening, assessment and referral using telemedicine for students that come to their attention. The program also coordinates handoff to support services and follows certain kinds of outcome data. Licensed professional counselors (LPCs) screen students who are referred due to behavioral issues and connect them to the appropriate care resources, which often include getting the right medication. Students may be removed from school for therapeutic services or for security reasons.
Public testimony consisted of a mix of counselors and individuals performing similar support services. A panel of high school students who became activists following the Santa Fe school shooting impressed lawmakers by offering specific recommendations, such as making additional counselors available and offering ways to reduce the stigma attached to mental illness.
State Rep. Linda Koop (R-Dallas) polled the students whether they would use an app to anonymously report cyberbullying, which is among the ideas under consideration. The students indicated they would use an app for this purpose, provided that they could be confident reports would be acted upon and follow up.
A number of witnesses also asked to provide teachers with trauma-informed instruction training, which they believe will help teachers better identify and help students who may be experiencing trauma at home that could lead to serious academic and behavioral issues.
06/02/2023
The HB 100 voucher scheme dies at the end of regular session, plus a special session and the TEA takeover of Houston ISD begin.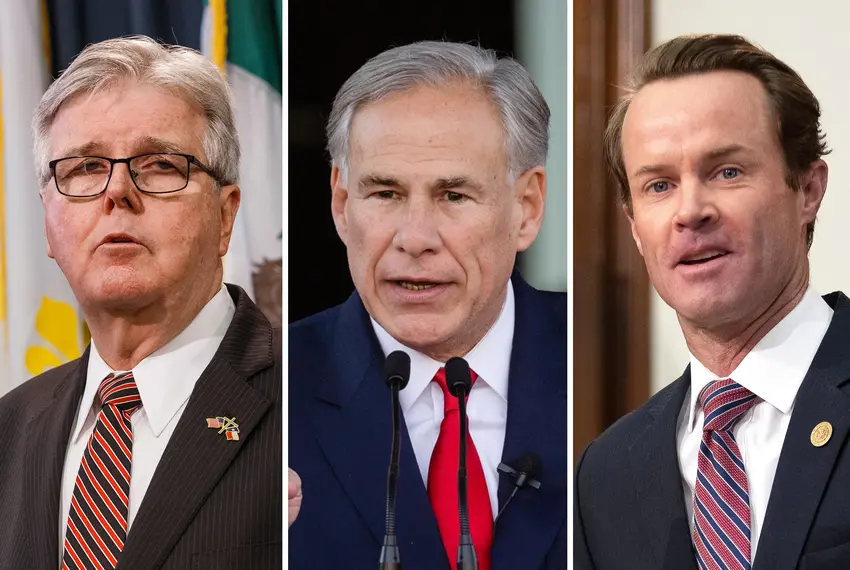 06/01/2023
Always happy to castigate the Texas House, Patrick breaks form to criticize the governor as misinformed and unsympathetic toward homeowners.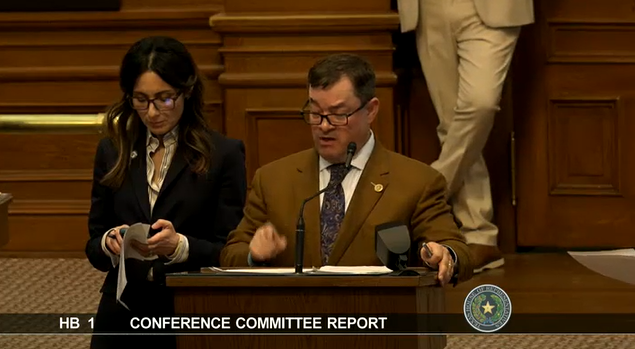 School Finance, Retirement | TRS | Social Security, Texas Legislature, Privatization | Vouchers, Educator Compensation | Benefits
05/30/2023
HB 100 was a casualty of a breakdown in communications between the House and Senate as the regular session drew to a close.