ATPE educator talks ed prep with state lawmakers

Teach the Vote
Educator Preparation | Certification Texas Legislature
Date Posted: 6/07/2018 | Author: Mark Wiggins
The House Committee on Public Education Subcommittee on Educator Quality and the House Committee on Higher Education met Thursday morning for a joint hearing on educator preparation programs (EPPs), which is among the interim charges assigned by Texas Speaker Joe Straus (R-San Antonio) before the next legislative session.
ATPE educator and Round Rock ISD fourth grade teacher Stephanie Stoebe testifying at the Texas Capitol June 7, 2018.
The first panel focused on data and accountability, and Texas Education Agency (TEA) associate commissioner Ryan Franklin began testimony with a summary of new teacher demographics. Only a third of new teachers come from traditional four-year undergraduate programs, while half come from alternative certification, or "alt-cert" programs. A+ Texas Teachers, which is an alt-cert program, certifies about a quarter of all new teachers in the state.
All programs require 300 hours of training, but the timing and nature of the training can vary greatly. For example, traditional programs require 14 weeks of training with a teacher of record before allow candidates to take over the classroom themselves, while alt-certs allow candidates to enter the classroom alone as the teacher of record without the benefit of that training.
ATPE member and Round Rock ISD fourth grade teacher Stephanie Stoebe testified about the importance of robust educator preparation programs. Poor preparation leads to higher dropout rates for new teachers. Stoebe testified a campus where she previously worked saw a nearly 50 percent turnover rate for four years because of teachers unprepared to teach students in high levels of poverty, which resulted in neediest kids getting abandoned.
Stoebe conducted research over the past year into indicators of quality EPPs. A survey of 225 classroom teachers found that teacher candidates rely primarily on reputation and flexibility in choosing an educator preparation program. When it comes to the type of preparation, Stoebe emphasized the value of classroom experience, noting that she was taught in the Army to "train as you fight." Stoebe offered several recommendations, including setting a high bar relevant to student achievement and creating a dashboard to share EPP information. Stoebe also pointed out, "What gets measured gets done." Stoebe testified teachers are calling for transparency of data, and urged leaders to use data to hold EPPs accountable.
Members of each committee discussed teacher pay and working conditions, noting that both are contributing factors to teacher turnover and retention. State Rep. Travis Clardy (R-Nacogdoches) raised concern about the increasing reliance on alt-certs, which see higher attrition rates. "This is something that we really need to delve into next session," said state Rep. Donna Howard (D-Austin). State Rep. Ken King (R-Canadian), who chairs the Educator Quality Subcommittee, emphasized the importance of "grow your own" programs in closing the equity gap between rural and urban districts with regard to teacher quality.
Dr. Judy Abbott, the Dean of the College of Education at Stephen F. Austin State University, suggested lawmakers pass legislation to better support partnerships between local districts and institutes of higher education by assigning a dollar value to the time educator candidates spend in classrooms while pursuing their certification. Dr. Abbott estimated this benefit to be around $12,000 per teacher.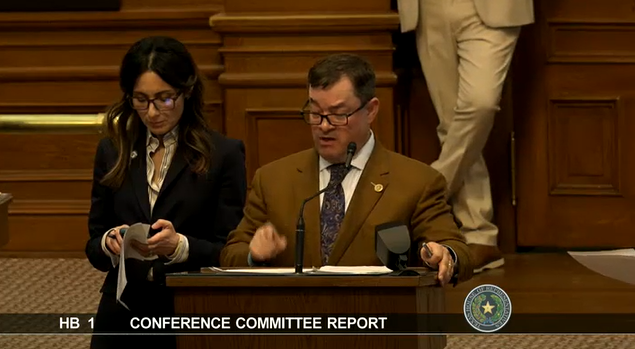 School Finance, Retirement | TRS | Social Security, Texas Legislature, Privatization | Vouchers, Educator Compensation | Benefits
05/30/2023
HB 100 was a casualty of a breakdown in communications between the House and Senate as the regular session drew to a close.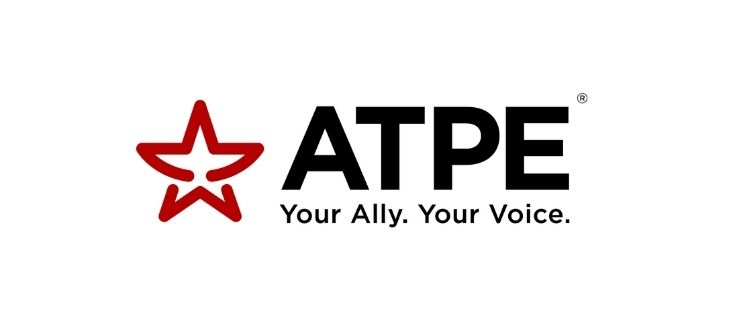 School Finance, Texas Legislature, Privatization | Vouchers, Educator Compensation | Benefits
05/28/2023
ATPE thanks legislators who stood strong with public education students and educators during the 2023 regular legislative session.
School Finance, Retirement | TRS | Social Security, Texas Legislature, Educator Rights, Curriculum | Instruction, Privatization | Vouchers, School Safety, Educator Compensation | Benefits
05/26/2023
Vouchers are still a threat and the attorney general faces impeachment in the final days of the 88th Legislature.