Working group releases first set of school finance recommendations

Teach the Vote
School Finance Texas Legislature
Date Posted: 7/03/2018 | Author: Mark Wiggins
The Texas Commission on Public School Finance working group on outcomes met Tuesday in Austin to consider recommendations based on more than 60 hours of testimony heard by the commission since its first meeting in January.
School finance commission working group on outcomes meeting July 3, 2018.
Group leader Todd Williams began the meeting reading from a detailed report that suggested the state should invest more dollars in specific strategies to accelerate reaching the "60×30" goal of ensuring 60 percent of students go onto post-secondary success by the year 2030.
Common themes from testimony included the importance of early intervention, since only 60 percent of students arrive at school kindergarten-ready. The report indicated teachers are the most important in-school factor in student outcomes, and funding should ensure that every teacher candidate has access to high quality educator preparation programs, ensure they stay in the profession and classroom, and ensure they address student challenges as early as possible.
In order to achieve post-secondary achievement, the report suggested funding should ensure graduates do not require remediation in higher education and that achievement of a post-secondary credential is not only expected, but achievable, affordable and supported. In addition, the report suggested systemic incentives, including ensuring that financial incentives are tied to the achievement of our most critical outcomes.
The working group's formal recommendations encompass three core principles: Ready to learn, ready to teach, and ready to earn. According to the report, funding should include some specific incentives within the formula funding tied to specific goals at critical gates.
The first of these incentive gates is 3rd grade reading, and the working group is recommending providing an additional weight for low income and/or English language learners for pre-K through grade 3. At each district's discretion, dollars from this 3rd grade reading investment would be sufficient to be used to fund full day pre-K, tutoring interventions, expanded dual language programs, specialized multi-year early childhood professional development, and a longer school year.
The second incentive is funding for every 8th grader who meets the state's standard in reading and Algebra I. This is expected to help increase college readiness. The third incentive is funding for every high school graduate assessed as college or career ready, who successfully achieves industry certification or enrolls in college or the military. Incentives for rewarding low-income student achievement should be higher in recognition of the greater associated challenges. State Rep. Diego Bernal (D-San Antonio) was emphatic that incentives should not further increase inequity in the school funding system.
The fourth incentive is to provide the optional ability for districts to implement multi-measure evaluation systems and fund higher teacher distinction levels to attract and retain high-quality teachers. The working group noted the issues with current salary levels in recruiting and retaining teachers, and expressed the goal that districts be able to pay top-quality teachers more. Melissa Martin, the only teacher on the commission, said she's torn over performance pay. Martin voiced concern that evaluations are property constructed and not totally subjective, which could introduce campus politics into the process.
The working group included the following additional recommendations:
Adjust compensatory education funding (currently $3.9 billion annually) in recognition that "free and reduced lunch" percentages are a very simplistic measure and do not adequately reflect the varying levels of poverty that exist throughout the state.
Strongly consider eliminating the five end-of-course ("EOC") STAAR assessments and replacing with either SAT or ACT assessments that can measure growth based on a pre-SAT/ACT assessment given in 9th grade vs. a SAT/ACT assessment given in the 11th grade.
For districts choosing to implement a full day Pre-K program, consider crediting the appropriate full-day attendance for purposes of funding within the Foundation School Program.
TEA financially incent dual language strategies and disallow ELL pullout strategies as an accepted approach toward ELL instruction for larger districts exceeding 5,000 students (this subset of districts educates roughly 80% of all Texas students).
Align the current CTE weight of 1.35 (equivalent to $2.2 billion annually) toward CTE programs of study that are vigorously tied to the attainment of living wage credentials aligned with current workforce need and/or which provide students with critical financial literacy skills.
Amend legislation to require that failing ISD elementary and middle school campuses may be reconstituted after three years with an ACE-like school reconstitution plan (where better educators have been purposely placed at the struggling campus) with the state providing matching funds to reduce district costs.
To reduce prison recidivism and its associated costs to the state, TEA should amend the accountability system to incent school districts to help formerly incarcerated individuals receive their high school diploma or GED.
State funding should target professional development training towards schools/districts willing to launch blended learning and personalized learning pilots that help students matriculate faster than their peers if necessary, providing net savings in the long run to the state due to paying for less seat time.
Schools should be incentivized by the academic accountability system by creating a separate post-secondary readiness academic distinction. In addition, additional state funding should be awarded if the high school achieves the post-secondary readiness academic distinction.
The working group also expressed support for researching the costs associated with providing all-day pre-K for teachers' children. The report concludes, "For us to succeed requires very substantive, immediate action on the part of the state (emphasis in original document) – we simply cannot "tweak" our K-12 system to meet this critical objective. Only by making strategic, impactful investments above current levels in the key areas noted, and implementing the innovative structural formula changes that are necessary, can we ensure Texas remains a thriving economy that all of its citizens can participate in."
The recommendations carry an estimated $1 billion annual price tag, which would average out to about $200 per student and a 4 percent increase in the current basic allotment – still below 2008 inflation adjusted funding levels. This would gradually increase to $2.5 billion annually by 2030, which would average out to $450 per student, which would only be achieved if all districts implement performance pay programs. According to the report, this would still place Texas in the lowest quartile of per-student spending compared to other states.
The report argues these measures could pay for themselves by creating up to $4 billion in incremental potential yearly earnings and up to $250 million in additional state sales taxes for each yearly graduating cohort. Better-prepared graduates will earn more money and pay more in taxes. The report suggests success could also reduce growth in the approximate $12 billion the state spends each year in uninsured medical costs and incarceration.
The report, as amended, was approved with a unanimous vote of the five working group members. You can read all of the recommendations in the full draft report from the outcomes working group here, however some of the recommendations were altered or struck in Tuesday's meeting. This article contains the most up-to-date versions of the recommendations. The full commission meets July 10.
Texas Legislature
01/23/2023
Texas Lt. Gov. Dan Patrick (R) announced Senate committee assignments Monday for the 2023 legislative session.
01/20/2023
Texas state leaders were inaugurated this week and previewed their priorities for the legislative session now underway. Read more from the ATPE lobby team.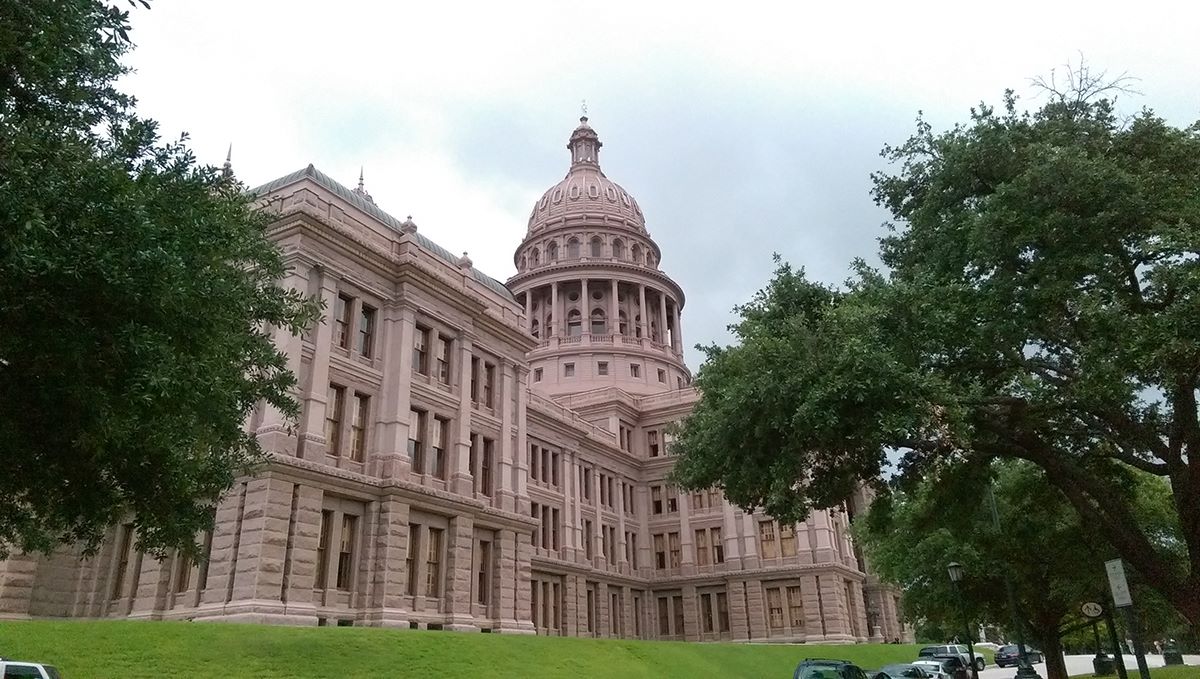 01/17/2023
Lt. Gov. Dan Patrick used the Jan. 17 event to announce he is "all in" with Gov. Greg Abbott on passing a voucher bill this session.