What's happening at TRS this week?

Teach the Vote
Retirement | TRS | Social Security Elections
Date Posted: 7/26/2018 | Author: Monty Exter
This week, the TRS board of directors will discuss and likely take action on a recommendation to lower the assumed rate of return (RoR), based on investment forecasts provided by independent financial experts hired to assess all of the assumptions TRS staff uses for planning purposes. Should the board lower the assumed RoR it would be in line with broader trends in the public pension sector, including TRS's peers. The vast majority of experts expect less robust investment returns in the near and mid-term future.
In order to maintain the long term health of the fund without decreasing pension benefits, contribution rates will need to be increased to offset an anticipated decrease in investment revenue. Unlike many local pension systems (e.g., municipal, police, and fire), the TRS board does not set contribution rates for either employees or employers; nor does the board set the benefits paid out to retirees. Both TRS contributions and benefits are completely determined by the Texas legislature. Should the legislature fail to pass a plan to provide adequate contributions over time, the only remaining options would be to reduce benefits, further weakening current and future retirees' retirement security, or put the fund into a situation where benefits being paid out exceed revenues coming in, which would place the fund on a path to eventual insolvency.
The bottom line is that the burden is on the Texas legislature to step up and provide the necessary funding to ensure actuarial soundness of the TRS pension fund and give educators peace of mind that they will not face cuts in their pensions or other dramatic pension plan changes. Historically, the legislature has not been proactive in this area and has not prioritized funding for retired educators' needs, opting to delay action until the pension fund reaches a crisis level.
Some educator groups have urged their members to flood TRS board members with calls and emails this week. We believe their calls to action, while well-intentioned, are misdirected, as the TRS board has virtually no authority over contributions or benefits and, with regard to investments, has a fiduciary duty to act in what it believes to be the best interest of the fund based on the prudent advice of its financial experts. In other words, TRS has few options at this time, given the legislature's disregard over the course of decades for the growing financial needs of the pension fund.
The only way to avoid a major TRS funding shortfall that will hurt the educators who depend on the fund is legislative action, not action from TRS. With that in mind, educators who care about the short- and long-term health of TRS should be focused on the legislature, not the TRS board members. Current legislators who have not prioritized TRS funding have caused the current problem. Is it reasonable to expect those same legislators to now fix it, or does it make more since go to the polls in November and elect legislators who will prioritize TRS funding as part of a general dedication toward public education?
Check back tomorrow for a follow-up report on what action the board takes on the assumed RoR.
School Finance, Retirement | TRS | Social Security, Texas Legislature, Congress | Federal, Elections, Curriculum | Instruction, TEA | Commissioner | SBOE, Privatization | Vouchers, Deregulation | Charter Schools
11/11/2022
Today's post from the ATPE lobby team features election results, loan forgiveness news, TRS resources, voucher updates, thanks to our veterans, kudos, and more.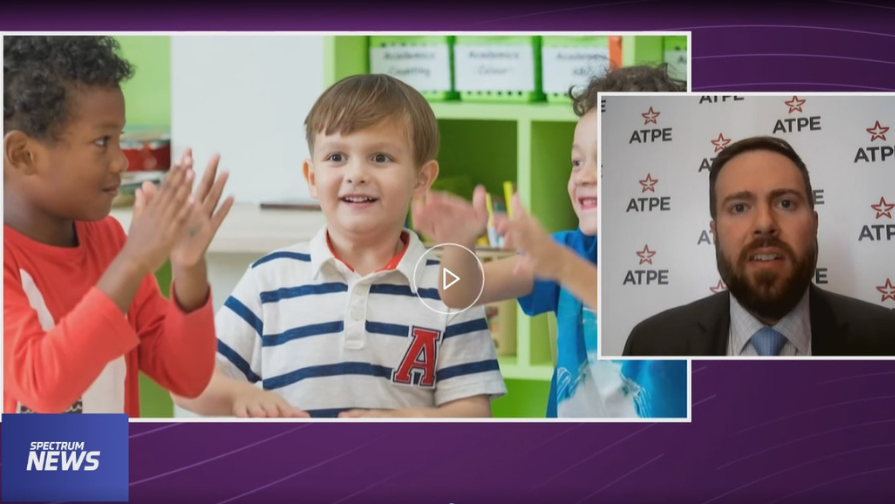 Texas Legislature, TEA | Commissioner | SBOE, Privatization | Vouchers, Deregulation | Charter Schools, Educator Compensation | Benefits
01/27/2023
Teacher pay and voucher bills are generating media attention, and Texas senators received their committee assignments this week.
Texas Legislature
01/23/2023
Texas Lt. Gov. Dan Patrick (R) announced Senate committee assignments Monday for the 2023 legislative session.