Teach the Vote's Week in Review: July 20, 2018

Teach the Vote
Texas Legislature School Safety
Date Posted: 7/20/2018 | Author: Mark Wiggins
Here's your weekly wrap-up of education news from ATPE Governmental Relations:
---
Shannon Holmes
This week included some big news for our central office. ATPE announced Hardin-Jefferson ISD Superintendent Dr. Shannon Holmes will take over the reins as our new ATPE executive director starting in September. Dr. Holmes was recommended by a search committee composed of ATPE stakeholders and was approved by a vote of the ATPE Board of Directors.
Dr. Holmes has led HJISD, a 4A school district based in Sour Lake in Southeast Texas, since 2005. He brings 20 years of experience with Texas public schools, a long history of involvement with public education organizations, a strong background in business and finance, and proven engagement with issues facing public education in Texas. He currently serves as chair of the 2018 Legislative Council for the University Interscholastic League (UIL) and has experience testifying before committees of the Texas Legislature.
We're excited to welcome Dr. Holmes to the ATPE family! Please join us in making him feel at home. You can read more about Dr. Holmes in the official ATPE press release.
---
The Senate Select Committee on Violence in Schools and School Security met again Wednesday of this week at the Texas Capitol. This marked the third meeting of the committee formed by Lt. Gov. Dan Patrick in the wake of the horrific shooting in Santa Fe, Texas. The Texas House of Representatives has held similar hearings through its Public Education and Public Health committees. The agenda for Wednesday's meeting was laid out as follows:
Examine the root cause of mass murder in schools including, but not limited to, risk factors such as mental health, substance use disorders, anger management, social isolation, the impact of high intensity media coverage — the so-called "glorification" of school shooters — to determine the effect on copy cat shootings, and the desensitization to violence resulting from video games, music, film, and social media. Recommend strategies to early identify and intercept high-risk students, as well as strategies to promote healthy school culture, including character education and community support initiatives.
Lawmakers heard plenty of calls for additional resources, such as counselors and psychologists, to address these issues. However the Senate in particular has a history of being resistant to initiatives that involve increasing state spending on schools. You can read a recap of the hearing by ATPE Lobbyist Kate Kuhlmann here.
---
A busy and successful ATPE Summit last week in Dallas didn't slow down ATPE's state officers, who were back to work Monday morning advocating for ways to keep campuses safe.
ATPE State President Carl Garner, State Vice President Byron Hildebrand, State Secretary Tonja Gray, and State Treasurer Jimmy Lee were invited by the governor's staff to participate in stakeholder meetings covering a range of topics pertaining to school safety.
This included feedback relating to law enforcement in schools, the marshal program, and students removed from traditional classrooms for disciplinary reasons. ATPE leaders were able to share their personal experiences with Gov. Greg Abbott's staff and make suggestions for ways to maximize campus safety. Read more about their meeting in this post by ATPE Lobbyist Kate Kuhlmann.
06/02/2023
The HB 100 voucher scheme dies at the end of regular session, plus a special session and the TEA takeover of Houston ISD begin.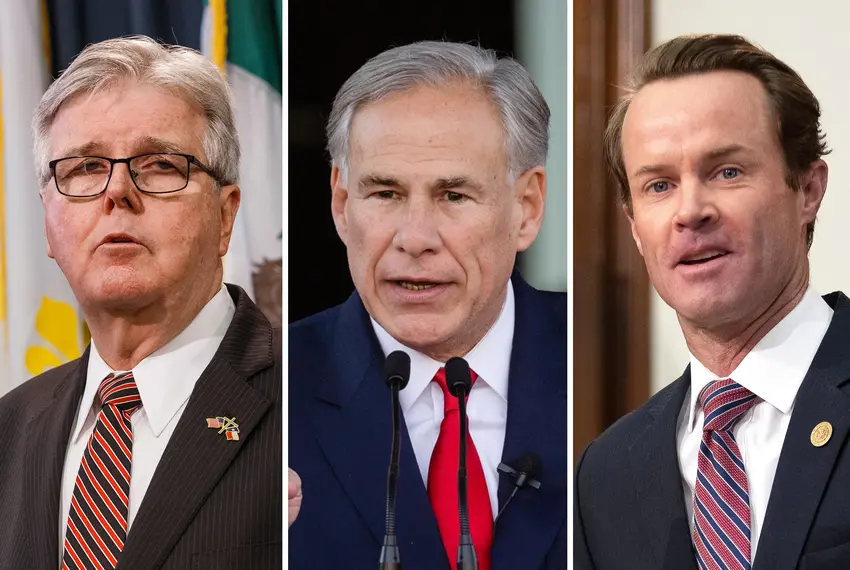 06/01/2023
Always happy to castigate the Texas House, Patrick breaks form to criticize the governor as misinformed and unsympathetic toward homeowners.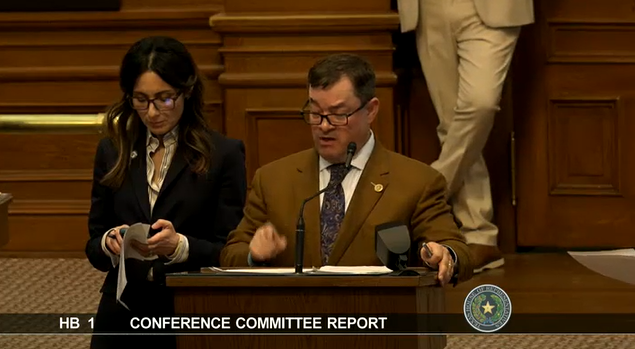 School Finance, Retirement | TRS | Social Security, Texas Legislature, Privatization | Vouchers, Educator Compensation | Benefits
05/30/2023
HB 100 was a casualty of a breakdown in communications between the House and Senate as the regular session drew to a close.