Trump releases education budget proposal

Teach the Vote
Congress | Federal
Date Posted: 2/14/2018
President Trump released his 2019 federal budget proposal this week, a proposal that presidents issue annually for consideration by lawmakers on Capitol Hill as they work to hash out a budget for the country. Much like last year's budget request, Trump's 2019 budget proposal requests a big chunk of funding for public and private school choice, maintains funding levels for Title I and special education, and seeks large cuts to hand-chosen K-12 programs within the Department of Education (ED).
Trump's new budget proposal entails a $7.1 billion cut to funding for ED, which represents a 10.5% decrease. Of the overall requested cut, $4.4 billion comes from complete elimination of 17 programs deemed by the administration to be "duplicative, ineffective, or more appropriately supported through State, local, or private funds." A $2 billion program aimed at recruiting, supporting, and training educators primarily in high-needs schools is once again on the chopping block. Other programs cut under his latest budget proposal include a $12 million program for gifted and talented education and a more than $1 billion program for before-school, after-school, and summer enrichment programs.
Expanding public and private school choice is once again a signature piece of Trump's plan, totaling $1.1 billion. The proposal notes that the billion dollars requested is intended to be "a down payment toward achieving the President's goal of an annual Federal investment of $20 billion—for a total of an estimated $100 billion when including matching State and local funds—in school choice funding." Of that billion, $500 million would go toward a grant program for expanding existing state voucher programs and establishing new voucher programs, among other potential options. Another $500 million would go toward charter school expansion, which saw an increase in funding from Congress following Trump's last request, and just under $100 million would be dedicated to expanding the number of public magnet schools.
Aside from the bump in funding for charter school expansion, Trump's school choice funding requests largely fell flat in Congress last year. However, the president does use his budget proposal to tout a piece of the recently passed tax plan that allows families to use 529 college savings accounts to pay for private school tuition or home schooling costs.
Funding levels for Title I are requested at $15.5 billion and the Individuals with Disabilities Education Act (IDEA) would be funded at $12.8 billion. New to President Trump's budget proposal this year is a funding request for $43 million aimed at opioid addiction prevention. Check back for more from Washington as Congress works to negotiate future federal appropriations.
(Note: the budget deal recently struck in Washington set overall funding levels for the federal government, which entailed an increase in non-defense discretionary spending or the category of funding that covers agencies like ED; the appropriations bills hash out how those overall approved funding levels will be divvied up among specific departments, agencies, programs, and etc.)
Texas Legislature
01/23/2023
Texas Lt. Gov. Dan Patrick (R) announced Senate committee assignments Monday for the 2023 legislative session.
01/20/2023
Texas state leaders were inaugurated this week and previewed their priorities for the legislative session now underway. Read more from the ATPE lobby team.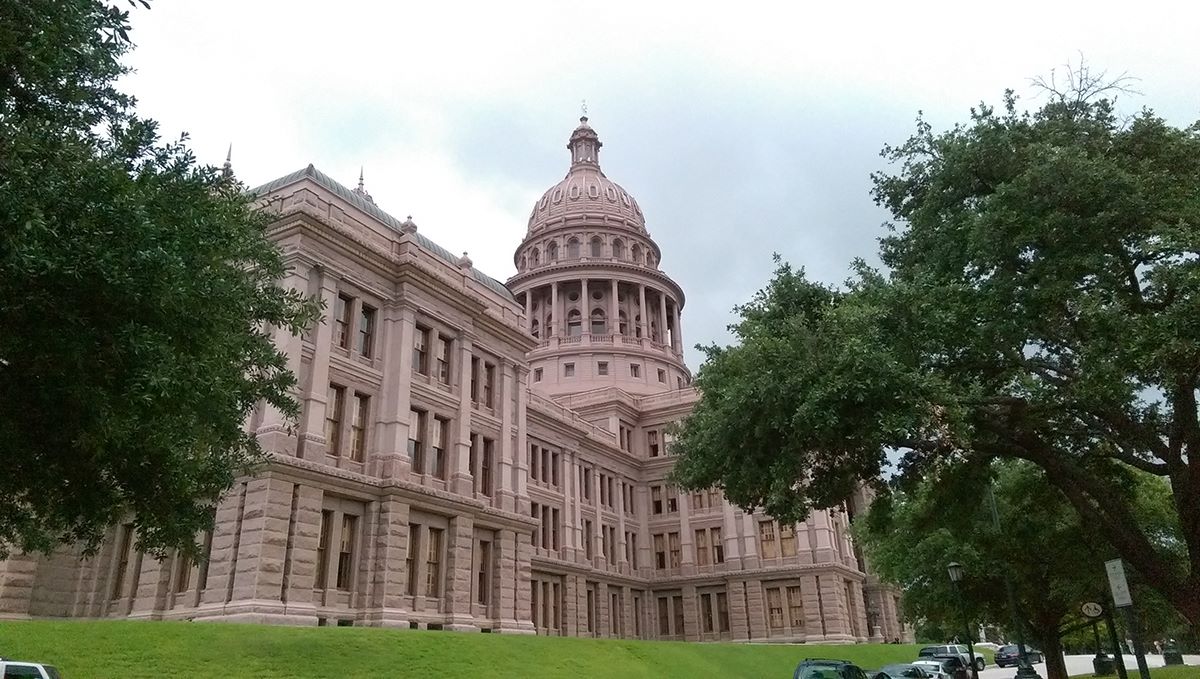 01/17/2023
Lt. Gov. Dan Patrick used the Jan. 17 event to announce he is "all in" with Gov. Greg Abbott on passing a voucher bill this session.