Tips for voting in the 2018 Texas primary election

Teach the Vote
Elections
Date Posted: 2/15/2018 | Author: Edwin Ortiz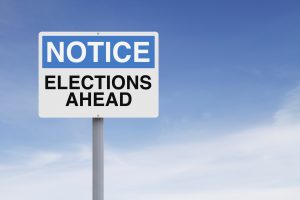 The 2018 primary elections are around the corner! Do you have what you need?
This election is your chance to take control of the issues that matter most to you and your family. As registered voters, each and every one of us has a say in determining our future, so let's seize the moment. Before you head out to the polls, do your homework by reviewing these quick tips.
When and where can I vote early?  
Early voting in the primaries runs from Feb. 20 through March 2, 2018. During early voting, voters may vote at any location within their county. Polling locations and hours are determined at the local level. To find early voting locations and hours in your district, Visit the Texas Secretary of State's "Am I Registered" website and enter some general information about yourself in order to verify your registration status, find early voting locations, and more. You can also check your local newspaper or call your local voter registrar's office to find early voting locations and hours in your area.
What if I wait until Election Day to go vote?  
Primary Election Day is March 6, 2018. Most polls are open from 7 a.m. to 7 p.m. that day. You must vote in your assigned precinct on election day unless your county is participating in the Countywide Polling Place Program, which allows voters to cast their vote at any precinct in their county, even on the day of an election. Check your county clerk's office or website to find out if they are participating in the program.
What's on the ballot?  
Use our TeachtheVote.org website to find out which candidates are running for Texas legislative or State Board of Education seats in your area. Our candidate profiles will help you learn more about the individuals running for Texas State House, Texas State Senate, Governor, and Lieutenant Governor before you head out to the polls. ATPE has compiled incumbents' voting records, links to their campaign sites, responses to ATPE's candidate survey about education issues, and more to help you determine which candidates are likely to support public education. You can also learn about non-binding propositions that the Republican and Democratic parties have placed on their respective primary ballots to shape each party's official platform on education and other issues.
What form of ID will I need to show in order to vote?   
You must show a valid photo ID before you get your chance to vote. Acceptable forms of ID include but are not limited to a valid Texas driver's license, an Election Identification Certificate (EIC) issued by the Texas Department of Public Safety, a Texas concealed handgun license, a Texas personal identification card, a U.S. citizenship certificate that includes a personal photo, U.S. military ID card, or a U.S. passport.
Can I use my cell phone when I go into the voting booth?
No. Some ATPE members have asked us if they can refer to notes stored on their cell phones when voting. Voters are allowed to bring in a printed voter's guide or notes on paper, but cell phone use is not allowed. We encourage voters to use a website such as Vote411.org, sponsored by the League of Women Voters to create and print out a customized sample ballot that you can take with you inside the voting booth.
State law also prohibits anyone from taking a picture inside a polling place, but you can take cell phone photos once you are 100 feet outside of the polling area. We encourage everyone to snap a selfie with your "I Voted" sticker and share it with family and friends on social media to remind them to go vote in this important primary election.
Send a reminder to family and friends!
Here's my challenge to you. When you're at home, take a couple of minutes to personally call or text five friends or family members in the coming days. Encourage them to vote in the upcoming primary elections, which is where most of Texas's contested races will be decided this year. Please be sure to remind them about the importance of voting and why you are supporting candidates who support public education. Also, be sure to let them know about our resources here on TeachtheVote.org. Your vote is your voice!
Texas Legislature, Elections, Curriculum | Instruction, Privatization | Vouchers, School Safety
05/05/2023
Don't forget to vote Saturday in the May 6 local election. Plus, the House will be tackling its first Saturday calendar, which means sine die is nigh.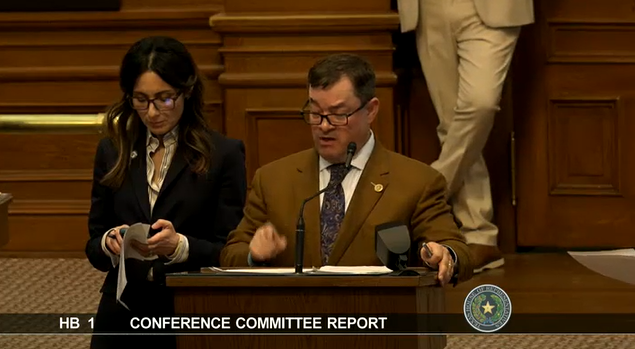 School Finance, Retirement | TRS | Social Security, Texas Legislature, Privatization | Vouchers, Educator Compensation | Benefits
05/30/2023
HB 100 was a casualty of a breakdown in communications between the House and Senate as the regular session drew to a close.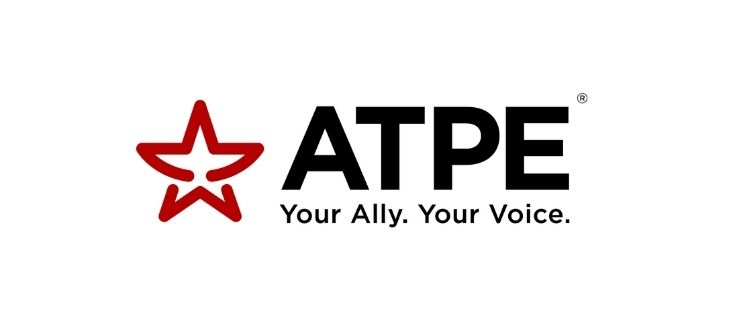 School Finance, Texas Legislature, Privatization | Vouchers, Educator Compensation | Benefits
05/28/2023
ATPE thanks legislators who stood strong with public education students and educators during the 2023 regular legislative session.