Teach the Vote's Week in Review: Feb. 9, 2018

Teach the Vote
School Finance Elections
Date Posted: 2/09/2018 | Author: Jennifer Mitchell, CAE
Check out this week's education news headlines from ATPE:
---
At its second meeting, the Texas Commission on Public School Finance on Thursday elected a new vice-chair and heard from Commissioner of Education Mike Morath and other witnesses about the current state of public education funding. ATPE Lobbyist Mark Wiggins attended the meeting and provided this report for Teach the Vote. The commission's next meeting on Feb. 22 will feature invited testimony from ATPE Executive Director Gary Godsey. The commission will also meet on March 7 and will allow members of the public to testify at another meeting on March 19. Stay tuned to Teach the Vote for updates as the commission fulfills its interim charge to study and make recommendations for how Texas funds its public schools.  
---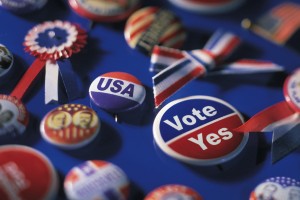 ELECTION UPDATE: We're now less than two weeks away from the start of early voting for the March 6 primary elections. ATPE urges educators to check out our Teach the Vote candidate profiles ahead of the first day of early voting on Feb. 20. All candidates for governor, lieutenant governor, State Board of Education, Texas State Senate, and Texas State House are profiled on our website, with additional information about incumbents' voting records, the candidates' responses to ATPE's survey about education issues and priorities, and links to their campaign websites and social media accounts.
As you gear up for the primaries, we've also got information about the nonbinding propositions that will be included on your ballot as way to shape the platforms of the state Republican and Democratic parties. Find out what will be on your ballot by checking out this blog post from ATPE Governmental Relations Director Jennifer Mitchell Canaday. In addition, we've shared tips courtesy of our friends at the Texas Tribune on how voters can get more involved in shaping party platforms by participating in election year conventions. Read about the process for becoming a convention delegate here. We'll have even more election resources for you on Teach the Vote next week, so stay tuned!  
---
As ATPE, the Texas Educators Vote coalition, and other groups work to motivate educators to vote in the 2018 elections, those fearful of high voter turnout among the education community are getting desperate in their attempts to intimidate teachers. Today on our blog, ATPE Governmental Relations Director Jennifer Mitchell Canaday reports on the surprising and heartwarming way that educators used social media this week to respond to threatening letters they received from an anti-public education lobbying group. Check out her new post about teachers who are #blowingthewhistle here.  
---
ATPE's lobbyists were interviewed this week for multiple stories about the impact of Texas's District of Innovation law on teacher certification. The DOI law passed by the legislature in 2015 allows certain school districts to exempt themselves from many education laws. One such law is the requirement for hiring certified teachers, which the Texas Tribune wrote about this week. ATPE Lobbyist Kate Kuhlmann was interviewed for the story, which highlights the fact that half of Texas's school districts are now able to ignore the certification law by using DOI exemptions. In Waco, Taylor Durden reported for KXXV-TV about how area school districts have used the DOI law to waive certification requirements for some of their teachers, and ATPE Governmental Relations Director Jennifer Mitchell Canaday was interviewed for that story. Check it out here. For more about the DOI law, see the resources available from ATPE on our website here.  
---
The Texas Education Agency (TEA) today released the accreditation statuses for school districts and charter schools for the 2017-2018 school year. The accreditation status is primarily based upon the new "A through F" accountability system and the Financial Integrity Rating System of Texas (FIRST).
A total of 1,185 out of 1,201 districts and charters received a status of "Accredited" for the current school year, and four districts received a "Not Accredited-Revoked" status. Four districts and five charters received warnings to fix deficiencies in academic or financial performance or face probation or revocation. Two districts were placed on probation for exhibiting deficiencies over a three year period.
Districts whose accreditation has been revoked have an opportunity for review by the TEA and the Office of Administrative Hearings (OAH). For the 2017-2018 school year, those districts include Buckholts ISD, Sierra Blanca ISD, Winfield ISD and Marlin ISD – the latter two of which were given an "A" in the overall state accountability ratings despite earning "improvement required" designations under the previous accountability system.
Carpe Diem Schools, Dell City ISD, Dime Box ISD, Hart ISD, Montessori For All, Natalia ISD, The Lawson Academy, Trinity Environmental Academy and Zoe Learning Academy all received warnings. Hearne ISD and Trinity ISD were placed on probation.
The full list of accreditation statuses can be found on the TEA website.
---
Texas Legislature, Elections, Curriculum | Instruction, Privatization | Vouchers, School Safety
05/05/2023
Don't forget to vote Saturday in the May 6 local election. Plus, the House will be tackling its first Saturday calendar, which means sine die is nigh.
06/02/2023
The HB 100 voucher scheme dies at the end of regular session, plus a special session and the TEA takeover of Houston ISD begin.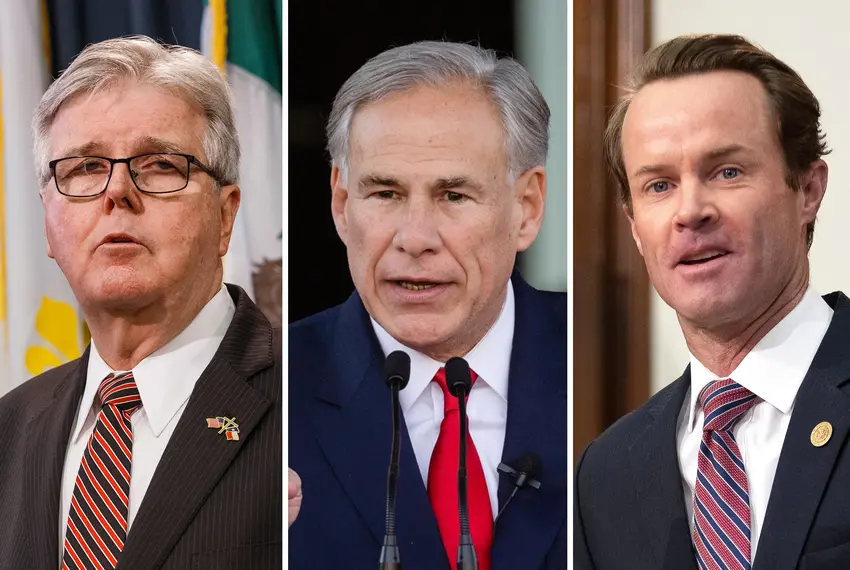 06/01/2023
Always happy to castigate the Texas House, Patrick breaks form to criticize the governor as misinformed and unsympathetic toward homeowners.