ATPE In-Depth: Learn about incumbent legislators' voting records

Teach the Vote
Elections
Date Posted: 2/28/2018 | Author: Jennifer Mitchell, CAE
In this critical election year, ATPE is urging educators and all voters who support public education to participate in both the primary election happening now and the general election in November. We created our popular Teach the Vote website in 2011 with the goal of helping voters make informed choices at the polls by learning more about the candidates' stances, specifically on education issues. Our profiles of all candidates running for Texas House, Texas Senate, State Board of Education, governor, or lieutenant governor can be explored using our convenient search tools.
When you pull up a candidate's individual profile, you'll find a wealth of factual information that the ATPE Governmental Relations team has collected about the candidate, including links to the candidate's own website and social media profiles. Upon request by the candidate, we share information about upcoming campaign events being hosted by the candidate or on his behalf on our Teach the Vote events calendar. We also provide background information on the candidates, such as how long they've been in office and whether they've been endorsed by other groups that rate educators on the basis of their education stances. (You will not find any endorsements by ATPE.)

All candidates who have a known email address are invited to participate in ATPE's candidate survey, which asks questions pertaining to top education issues such as school funding, private school vouchers, student testing, educator pay, and more. We also invite candidates to supply a photo of themselves for our website. Not all candidates choose to participate in the survey, but all are invited, and ATPE does not edit the candidates' survey responses in any way. (We don't even correct typos!) Our goal is to make the candidates' views and platforms available to you to help you make your own decisions on how to vote.
Another highly valuable component of ATPE's candidate profiles featured on Teach the Vote is the voting record section. Throughout each legislative session, ATPE's experienced lobbyists and support staff track thousands of bills that could have an impact on public education, following the legislation through every step of the legislative process. To give you a sense of how much work that entails, there were 7,033 pieces of legislation filed during the 85th legislature's regular session in 2017. However, only 1,314 of those measures actually passed, according to the legislative tracking service known as Telicon. Since most bills don't make it all the way through the process, and even fewer bills generate "record votes" as opposed to general voice votes, there are limited opportunities for Texans to find out how their state legislators voted on issues of interest.
Members of the ATPE Lobby Team in 2017
That's where ATPE's work behind the scenes comes into play. During a legislative session, ATPE's lobbyists use our Teach the Vote blog to report on developments as they are happening at the capitol, often providing links to unofficial vote counts when major bills are acted upon by the Texas House or Senate. After the conclusion of the session, our team compiles a spreadsheet to record and analyze some of the most significant votes taken on education issues. Because unofficial tallies announced immediately after a vote can sometimes turn out to be wrong, we painstakingly check and double-check the votes taken, relying ultimately on what is printed in the official House and Senate journals as the final word on how a legislator voted. ATPE also shares some historical voting records for those legislators who have served more than one term in office.
One way that ATPE's staff goes the extra mile to provide you insights on voting records is by also reviewing and sharing information about legislators' comments entered into the House or Senate journal. It is fairly common for a legislator to vote one way and then ask for comments to be recorded in the journal signaling an intent to have voted differently on the bill. Also, some legislators are absent when a record vote is taken, as they may have temporarily stepped away from their desks. Often, those temporary absences are unavoidable - especially during a long legislative day - but sometimes the lawmaker's leave is intentional. He or she may wait to see what the outcome is on a particularly controversial bill and then record a statement of intent in the journal after the fact. We at ATPE believe it's important for voters to know the full picture when it comes to record votes, and that's why we research and provide you with those additional insights on a legislator's intent. If a legislator changes his vote, constituents should be empowered to know about that and to ask why.
In all cases, ATPE provides detailed information to document the record votes that we have collected and chosen to include on our Teach the Vote candidate profiles. We provide the bill number and author; we indicate whether the vote was taken during a regular or special session; we include the date of the vote; we identify who filed the motion being voted upon; we give a brief explanation of the significance of the vote; we share any comments entered into the journal by the legislator after the vote that would provide insights behind the vote; and most importantly, we share enough information to allow viewers of our website an opportunity to verify our reports by looking up official records of the vote maintained by the legislature itself.
For instance, all votes taken by the 85th legislature in 2017 and highlighted in our Teach the Vote candidate profiles include a link to the specific pages in the House or Senate journal in which the official vote is recorded. Next to viewing hard copies of the journals themselves, accessing digital copies of the journals maintained online by the House and Senate are the most reliable and independent way to find out how a legislator voted, and that's what ATPE uses to fill out the voting record section of our Teach the Vote candidate profiles. Click the image to the left to view a sample excerpt from a legislator's voting record as showcased on Teach the Vote.
Collecting and reporting on voting records in this detailed and accountable manner is a monumental task, but ATPE believes it's important to help educators obtain factual, non-biased information about their own legislators' voting record. There are other groups that share voting record information, and quite a few that like to publicize their "scorecards" of lawmakers based on certain votes taken, but we believe ATPE's voting records are some of the most carefully researched and responsibly reported data you can find during an election season. I highly encourage you to check out our candidate profiles today and find out how your legislator voted on education issues.
Texas Legislature, Elections, Curriculum | Instruction, Privatization | Vouchers, School Safety
05/05/2023
Don't forget to vote Saturday in the May 6 local election. Plus, the House will be tackling its first Saturday calendar, which means sine die is nigh.
06/02/2023
The HB 100 voucher scheme dies at the end of regular session, plus a special session and the TEA takeover of Houston ISD begin.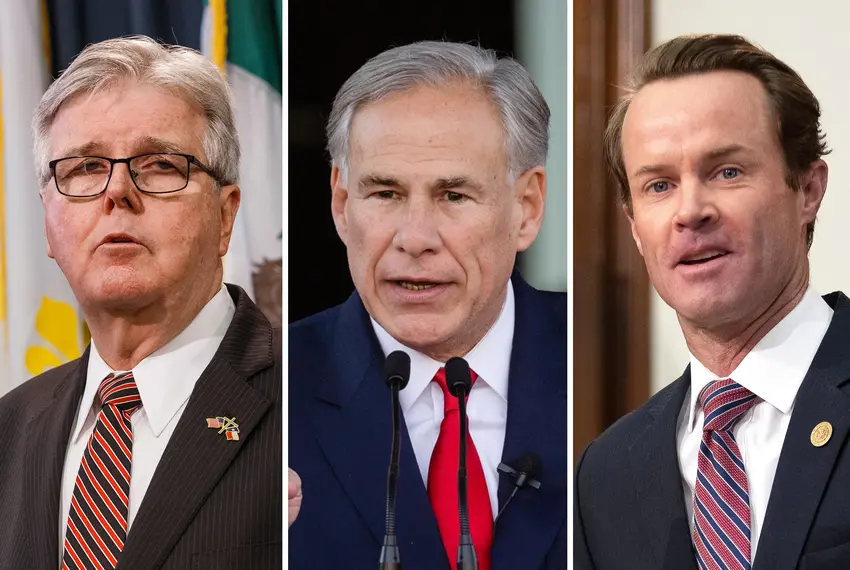 06/01/2023
Always happy to castigate the Texas House, Patrick breaks form to criticize the governor as misinformed and unsympathetic toward homeowners.