Teach the Vote's Week in Review: Aug. 24, 2018

Teach the Vote
Retirement | TRS | Social Security School Safety Testing | Accountability
Date Posted: 8/24/2018
Here's your weekly wrap-up of education news from ATPE Governmental Relations:
---
Last week, Lt. Governor Dan Patrick sent a letter to the Teacher Retirement System of Texas (TRS) insisting that the body not raise insurance premiums on retired educators. ATPE Lobbyist Monty Exter breaks down why many feel the letter is nothing more than a political stunt in this blog post.
---
Donna Bahorich
Texas State Board of Education Chair Donna Bahorich will be participating in a listening session for the Federal Commission on School Safety on Tuesday, August 28, 2018, in Montgomery, Alabama. This listening session is the fourth in a series of panels that have been held across the nation with the goal of devising strategies to improve school safety. Tuesday's afternoon event will be live-streamed. Find more information and read the press release in its entirety here.
---
U.S. Education Secretary Betsy DeVos is reported to be considering allowing the use of federal funds from Student Support and Academic Enrichment Grants to arm educators. The grants are intended to improve academic achievement; however, nothing expressly forbids the funds from being used to purchase firearms. In the wake of recent school shootings the Texas Education Agency (TEA) received a number of inquiries asking whether the funds could be used for such measures. Wile the agency never received an official response from the Department of Education, the proposal may very well become legitimized. You can learn more in this article from the Texas Tribune.
---
This week the Texas Education Agency (TEA) announced a proposed rule change filed by Commissioner Mike Morath regarding students who've taken high school end-of-course (EOC) assessments in middle school. Students in grades 3 through 8 who are enrolled in a course that awards high school credit may currently take STAAR EOC assessments prior to entering high school. This includes Algebra I, English I, and English II. However, the federal Every Student Succeeds Act (ESSA) requires all students to take a math and reading or language arts test in high school.
In order to satisfy this federal requirement, the new rule will require schools to use the SAT or ACT to assess high school students who completed their math or English EOC assessments before their freshman year. This change is expected to cost districts about $50 for each student tested in this way, which number an estimated 109,000 statewide. The total statewide impact is therefore estimated at $5.45 million. The new rule appears in today's Texas Register and you can read it in its entirety here.
---
06/02/2023
The HB 100 voucher scheme dies at the end of regular session, plus a special session and the TEA takeover of Houston ISD begin.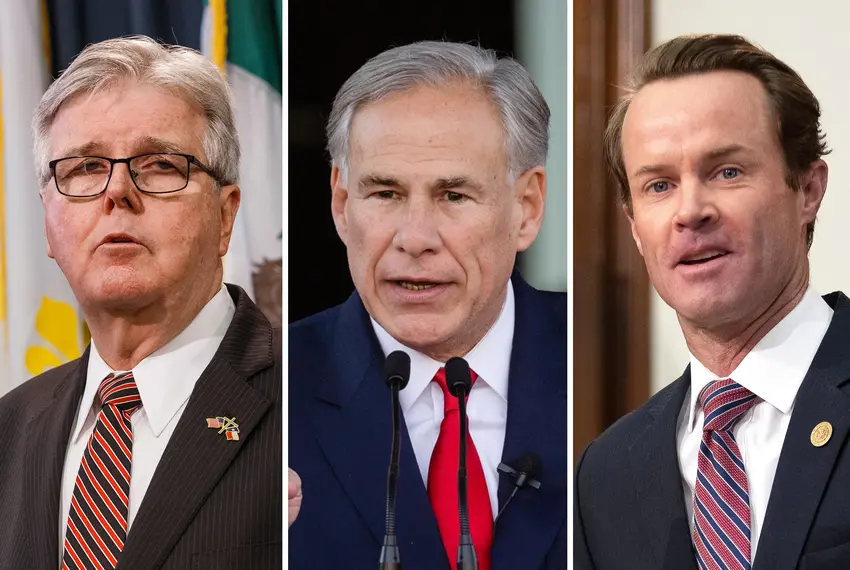 06/01/2023
Always happy to castigate the Texas House, Patrick breaks form to criticize the governor as misinformed and unsympathetic toward homeowners.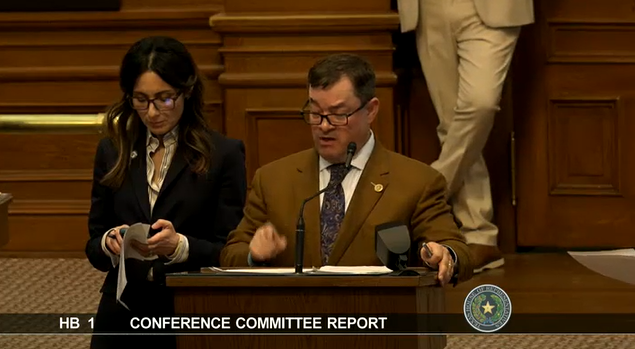 School Finance, Retirement | TRS | Social Security, Texas Legislature, Privatization | Vouchers, Educator Compensation | Benefits
05/30/2023
HB 100 was a casualty of a breakdown in communications between the House and Senate as the regular session drew to a close.