Senate Education holds interim hearing on virtual education

Teach the Vote
Texas Legislature
Date Posted: 4/04/2018
The Senate Education Committee met today in an interim hearing covering "high quality education opportunities," virtual education, and Texas's matching of the federal E-rate program.
The day kicked off with a conversation aimed at understanding the roll out of the federal E-rate program, which Texas pursued through state matching funds in order to support high-speed broadband access across Texas public schools. The committee ended the day with a discussion on expanding access to "high quality education opportunities." While a broad interim charge, the focus seemed to be on choice models within public schools. Invited panelists included traditional ISDs, charters, higher education, and TEA, all of which focused on sharing innovative programs within their institutions.
The middle of the day was dedicated to virtual education. The Texas Education Agency (TEA) began by offering an update to the Texas Virtual School Network (TxVSN) and explaining the routes available to students – supplemental classes through school districts and the full time program. Several members of the Senate Education Committee have sought, both successfully and unsuccessfully, to expand the scope of the program in recent sessions. At the same time, the TxVSN saw a significant hit to funding last session, dropping from $4 million to $400,000. As was noted during the committee hearing, expansion models proposed in the past have come with very high price tags to the state.
ATPE shared written testimony expressing support for both "offering virtual and distance learning opportunities as a supplement to campus-based courses for Texas students" and ensuring "strong quality controls exist for Texas virtual schools." We also noted studies that challenge the success of virtual education and cautioned against expanding the scope of the network in light of these issues, which are consistent with Texas where full-time virtual programs have been plagued with low accountability scores. "It is irresponsible to expand access to the virtual school network without very careful consideration of whether we can ensure current students utilizing the network are receiving the quality education they deserve," ATPE summarized.
The committee is not currently scheduled to meet again on interim charges, but there are a few left to cover before the legislature reconvenes in January. Of the interim charges assigned to the committee by Lt. Gov. Patrick, the committee still needs to study dual credit and mandate relief. Under the charge aimed at monitoring recent legislation, the committee must still review SB7 on educator misconduct related to inappropriate relationships, SB 22 concerning workforce pathways, and SB 1882 related to district and charter partnerships (although San Antonio ISD, which pushed to pass this bill, discussed it significantly today under the "high quality education opportunity" charge, along with several other panelists).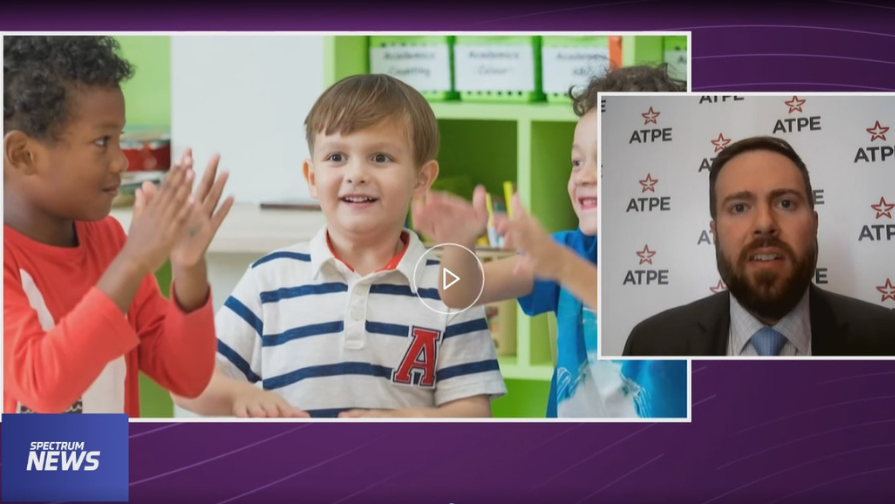 Texas Legislature, TEA | Commissioner | SBOE, Privatization | Vouchers, Deregulation | Charter Schools, Educator Compensation | Benefits
01/27/2023
Teacher pay and voucher bills are generating media attention, and Texas senators received their committee assignments this week.
Texas Legislature
01/23/2023
Texas Lt. Gov. Dan Patrick (R) announced Senate committee assignments Monday for the 2023 legislative session.
01/20/2023
Texas state leaders were inaugurated this week and previewed their priorities for the legislative session now underway. Read more from the ATPE lobby team.