SBOE wraps April meeting with inspiring educators

Teach the Vote
Educator Preparation | Certification TEA | Commissioner | SBOE Educator Compensation | Benefits
Date Posted: 4/13/2018 | Author: Mark Wiggins
The Texas State Board of Education (SBOE) wrapped up its April meeting Friday, which began with moving remarks by Texas Association of School Boards (TASB) 2017 Superintendent of the Year LaTonya Goffney and Texas Association of School Administrators (TASA) 2018 Teacher of the Year Tara Bordeaux.
TASA 2018 Teacher of the Year Tara Bordeaux addressing the SBOE April 13, 2018.
At the age of 16, Bordeaux had dropped out of school and decided to take her life when one of her teachers showed up at the McDonald's where she worked and turned her life around. Bordeaux went on to become a teacher herself, eventually landing at Lanier High School in Austin ISD, where she teaches audio-video production. Bordeaux emphasized the need for better training, support and compensation for teachers – explaining that teacher pay is important to make hardworking teachers feel like the valued, life-saving professionals they are.
Dr. Goffney moving board members to tears with her story of growing up amid poverty, addiction, and abuse. The love of her grandmother and the power of education propelled her rise from extremely difficult circumstances to a strong, successful educator. Bordeaux told the board, "This is the story of so many of our children."
"But how many of you know there is a God?" asked Bordeaux, "And how many of you know there's a God through public education? And both of those saved me."
The board gave final approval to the creation of a Mexican American studies course under the name "Ethnic Studies: An Overview of Americans of Mexican Descent," to be based on an innovative course developed by Houston ISD. Members voted against an amendment offered by Member Ruben Cortez (D-San Antonio) to restore the name to "Mexican American studies."
"The Mexican American experience has been one of great struggles and great triumphs as clearly set out in the HISD Innovative Course proposed," said SBOE Chair Donna Bahorich (R-Houston). "It is my sincere hope, and I believe I'm speaking for the entire board, that by encouraging the study of this beautiful and strong branch of our American family in a deeper way, we will engage and connect more of our Mexican American students in a way that is important for the future of the country. America is and always has been a land of dreams and hopes where everyone has a vital part to play, where we can be both proud of our own story, culture and heritage and yet hold close to our hearts what it means to be deeply proud Americans." 
The board approved initial curriculum for a high school course on the proper interaction with peace officers. Members also gave the green light to a number of items from Thursday's committee meetings, which are detailed in this post.
Member Tom Maynard (R-Florence), vice-chair of the Committee on School Finance/Permanent School Fund, introduced a discussion regarding the development of branding and a logo for the Permanent School Fund (PSF) in order to increase awareness. Maynard suggested holding a student competition to come up with a logo design.
The board's next meeting is scheduled June 12 through 15.
06/02/2023
The HB 100 voucher scheme dies at the end of regular session, plus a special session and the TEA takeover of Houston ISD begin.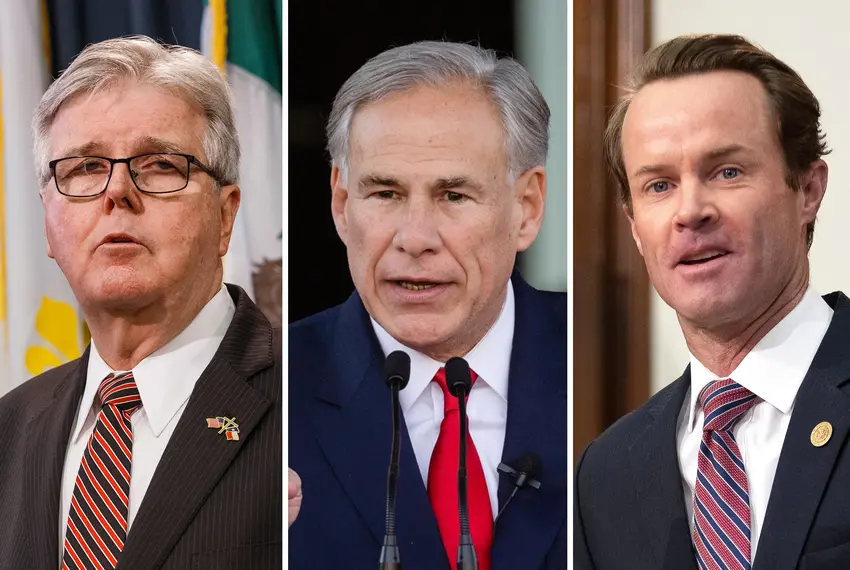 06/01/2023
Always happy to castigate the Texas House, Patrick breaks form to criticize the governor as misinformed and unsympathetic toward homeowners.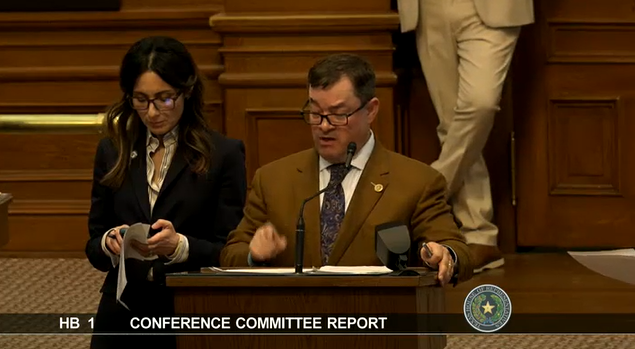 School Finance, Retirement | TRS | Social Security, Texas Legislature, Privatization | Vouchers, Educator Compensation | Benefits
05/30/2023
HB 100 was a casualty of a breakdown in communications between the House and Senate as the regular session drew to a close.