Public Education committee looks at A-F implementation

Teach the Vote
School Finance Texas Legislature TEA | Commissioner | SBOE Deregulation | Charter Schools Testing | Accountability
Date Posted: 4/18/2018 | Author: Mark Wiggins
The House Public Education Committee met Wednesday for an interim hearing on the implementation of school finance, accountability, and bullying legislation, in addition to an update on the impact of Hurricane Harvey on the public school system.
Texas Education Agency (TEA) Chief School Finance Officer Leo Lopez kicked off testimony with an update on money given out as part of a two-year hardship grant program under House Bill (HB) 21, as well as additional facilities funding for charter schools. Associate Commissioner Monica Martinez provided a briefing on new autism and dyslexia grant programs under the bill. Chairman Dan Huberty (R-Houston) noted that the hardship grants as well as the autism and dyslexia grant programs will expire without additional legislation. Additionally, the bill contained a one-time payment into the Teacher Retirement System (TRS).
House Public Education Committee interim hearing April 18, 2018.
A representative from Houston ISD testified that the district faces a $150 budget deficit this year and a projected $320 million deficit in the next fiscal year due to the district entering recapture. The district submitted a number of recommendations, including increasing funding weights for bilingual, English as a second language (ESL), and special education students, restoring the state's share of funding to 50 percent, increasing transportation funding, and doing away with the recapture system.
A number of witnesses testified with respect to the hardship grants, warning that some small districts could face closure without further action to extend the grants or create an alternative source of revenue.
Lopez next updated the committee on the implementation of Senate Bill (SB) 179, or "David's Law," which addresses bullying and cyberbullying. The law requires TEA to work with the Health and Human Services Commission (HHSC) to develop a website with resources for school districts. Huberty noted that more work must be done to inform districts, students, and parents of the various provisions of the new law.
TEA Commissioner Mike Morath provided another update on the impact of Hurricane Harvey on the public school system. A total of 60 counties fell under the governor's disaster proclamation, and 1.5 million students were in an affected school district. Morath noted that while the Federal Emergency Management Agency (FEMA) has been an important source of long-term recovery funds, the agency has been slow in making funds available.
The agency has launched a variety of mental health services, and provided accountability flexibility to affected districts. This includes waivers from 5th and 8th grade math and reading exams for all students affected by the storm. At the school and district level, the agency collected information regarding full and partial facility closures or relocations, student displacement, and staff displacement. According to Morath, at least 112,000 students were displaced statewide. Those three sets of data will be used to develop a rule to determine whether an accountability rating is issued to a particular school. Morath indicated a proposed rule will be published in the Texas Register sometime in early June, and the number of exempt schools could number over a thousand.
Morath suggested the final rule for Harvey-affected schools will be "substantially more generous" than the rule developed following Hurricane Ike in 2008. State Rep. Alma Allen (D-Houston) told Morath she would like to see a rule that provides for entire districts to be exempt from accountability ratings as well, though Morath offered no indication whether the agency is inclined to move in that direction. Vice-chair Diego Bernal (D-San Antonio) asked TEA to help develop recommendations for additional revenue sources for public education. Chairman Huberty warned TEA to leave that work to legislators.
The storm caused some $970 million worth of damage to public schools. Morath estimated lawmakers would be faced with the need to pass a supplemental appropriation to cover an associated decline in maintenance and operations (M&O) property values of roughly $500 million to $1 billion.
Houston ISD Board of Trustees President Rhonda Skillern-Jones testified about the storm's devastating impact on the state's largest school district, and the associated financial difficulties. The district asked for a one-year accountability pause, such as was provided after Hurricanes Katrina and Ike, for all schools in a county that fell under the governor's disaster declaration. State Rep. Harold Dutton (D-Houston) asked how the district's ten worst-performing schools were impacted, all of which are labeled "improvement required" under the current state accountability system and face imminent sanctions. The district indicated those schools sustained damage as well, and contended that a pause would not prevent those schools from being subject to potential TEA takeover, since a decision on each of those schools is required by April 24.
Finally, the committee heard testimony on HB 22, which made changes to the forthcoming "A through F" accountability system. TEA released a framework of the new system last week. Morath summarized that framework, and testified that cut points are being based upon last year's performance and will be set for the next five years. District A-F ratings will be released in August, while individual campuses will continue to be labeled "met standard" or "improvement required." Campus A-F ratings will be released in August 2019.
Alief ISD Superintendent H.D. Chambers testified that the local accountability system provided by HB 22 could be promising. Under the first domain, Chambers suggested changing the weights for STAAR; college, career, and military readiness (CCMR); and graduation rates from 40/40/20 under the current framework to a more even 33/33/33 or 35/35/30. Chambers also lamented the lack of indicators other than STAAR for grades three through eight under the new system, which represents a regression from the previous system.
Chambers asked that a greater weight under the CCMR indicator be given to students who complete a concurrent sequence of career and technical education (CTE) courses. Critically, Chambers cautioned that policymakers will be disappointed with the results of any accountability system until resources are aligned with what is asked of students and schools.
Spring Branch ISD Executive Director of Accountability and Research Keith Haffey similarly testified to the complete reliance on STAAR at the elementary level, and suggested considering additional metrics. One such metric could credit schools that fully transition English language learners (ELLs) to English. Additionally, one of the flaws of the new system is that the scoring limits credit given to students who take college pathway assessments such as the PSAT, SAT, or ACT, which acts as a disincentive for districts to offer these valuable exams. Huberty engaged Morath and Chambers in a conversation regarding the feasibility of providing a state appropriation to cover the cost of providing these assessments.
Dee Carney, an associate with school finance firm Moak, Casey and Associates, introduced model runs under the new accountability system. According to the models, most schools are unlikely to earn an "A" rating under the first domain. Carney testified that the additional of non-test indicators helps raise scores. The remainder of the day's testimony largely focused on the system's heavy reliance on the STAAR test.
06/02/2023
The HB 100 voucher scheme dies at the end of regular session, plus a special session and the TEA takeover of Houston ISD begin.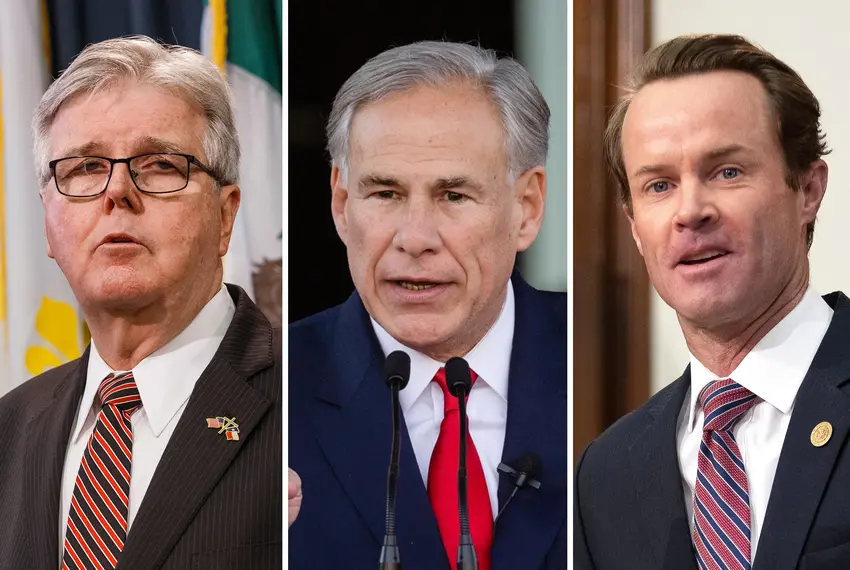 06/01/2023
Always happy to castigate the Texas House, Patrick breaks form to criticize the governor as misinformed and unsympathetic toward homeowners.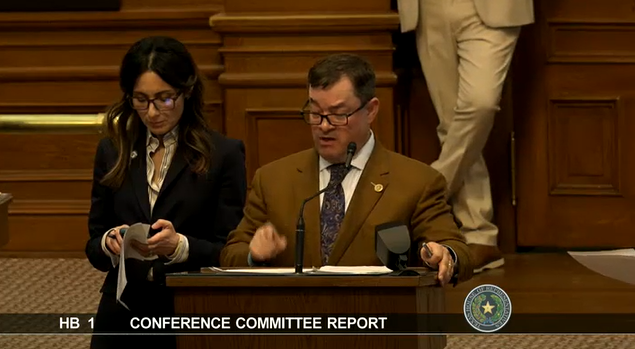 School Finance, Retirement | TRS | Social Security, Texas Legislature, Privatization | Vouchers, Educator Compensation | Benefits
05/30/2023
HB 100 was a casualty of a breakdown in communications between the House and Senate as the regular session drew to a close.