Long-Range Plan work ramping up

Teach the Vote
Educator Preparation | Certification Texas Legislature Educator Compensation | Benefits
Date Posted: 4/09/2018 | Author: Mark Wiggins
Members of the steering committee for the Long-Range Plan (LRP) for Public Education met Monday morning in Austin to get down to the work of preparing a report due this fall to the State Board of Education (SBOE). The work consisted of developing vision statements and recommendations for each of the four deep dive topics identified by the committee: Student engagement, family engagement and empowerment, equity of access, and teacher preparation, recruitment and retention.
Long-Range Plan steering committee meeting April 9, 2018.
The meeting began with an update from SBOE Member Barbara Cargill (R-The Woodlands), who recapped her testimony before the March 19 meeting of the Texas Commission on Public School Finance regarding the LRP. Cargill informed the commission that almost 700 people attended ten public meetings around the state, and nearly 11,500 people participated in an online survey regarding the LRP.
Members next discussed the purpose of the LRP, which has tentatively been described as sharing a "vision for where Texas could be in 2030 and how the state can work together to get there." In addition, members aim to inform legislation and to inform stakeholders how to use the report. The group also discussed the primary audience for whom the report is intended, and chose to focus broadly on all education stakeholders, including teachers, administrators and elected officials.
Steering committee members discuss educator preparation, recruitment and retention.
Those participating in a focus group on educators Monday indicated several important areas in pursuit of an overall vision statement. These included a competitive teacher compensation system, elevating the teaching profession, highly qualified educator preparation programs, an effective support system for all teachers, teachers equipped for the classroom environment, and helping teacher demographics better mirror student demographics.
SBOE Member Georgina Perez (D-El Paso) was vocal in advocating for hiring more teachers trained by minority serving institutions (MSIs). This has been shown to correlate positively with better teacher retention rates when serving an increasingly diverse student population. Members engaged in a spirited debate about the role of less rigorous alternative certification when one of the committee's goals is to promote education as an elite profession.
After Monday's meeting, members will provide feedback and revisions before meeting again on May 14, when the committee will discuss, revise and finalize recommendations before submitting the report to the SBOE. Facilitators suggested an additional meeting in June may be required, depending upon how much work remains to be done. SBOE Chair Donna Bahorich (R-Houston), who also chairs the 18-member steering committee, suggested submitting the report before the June SBOE meeting. This would allow the SBOE to offer the report up for public comment, then approve the report at its September meeting.
Texas Legislature
01/23/2023
Texas Lt. Gov. Dan Patrick (R) announced Senate committee assignments Monday for the 2023 legislative session.
01/20/2023
Texas state leaders were inaugurated this week and previewed their priorities for the legislative session now underway. Read more from the ATPE lobby team.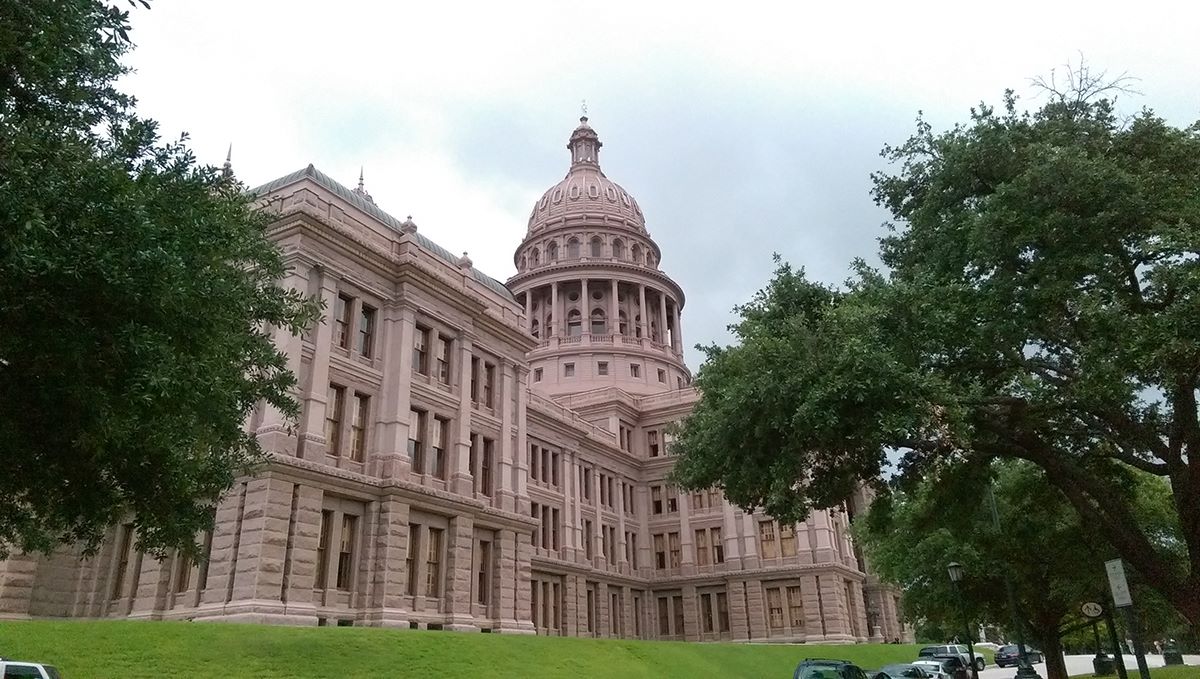 01/17/2023
Lt. Gov. Dan Patrick used the Jan. 17 event to announce he is "all in" with Gov. Greg Abbott on passing a voucher bill this session.