Speaker Straus issues interim charges on Hurricane Harvey

Teach the Vote
Texas Legislature
Date Posted: 9/14/2017
Speaker Joe Straus (R-San Antonio) issued five interim charges today related to Hurricane Harvey. He tasked three House committees, including the House Committee on Public Education, with studying issues related to the recent hurricane as well as preparations for future natural disasters. House Public Education Committee Chairman Dan Huberty (R-Houston) plans to hold a public hearing on the charges in the coming weeks.
The five interim charges:
Committee on Appropriations: Examine the use of federal funds by state agencies responding to the effects of Harvey and identify opportunities to maximize the use of federal funds to reduce the impact of future natural disasters. Also identify the need for state resources to respond to Hurricane Harvey relief and recovery efforts, as well as opportunities for state investment in infrastructure projects that will reduce the impact of future natural disasters.
Committee on Public Education: Determine, to the extent possible, the scope of financial losses, including facilities, that resulted from Harvey. Recommend possible state actions, such as changes to student counts or property valuation, to mitigate any negative impact on districts and ensure governance structures and parameters allow for effective responses.
Committee on Public Education: Recommend any measures needed at the state level to prevent unintended punitive consequences to both students and districts in the state accountability system as a result of Harvey and its aftermath.
Committee on Public Education: Examine the educational opportunities offered to students displaced by Harvey throughout the state and the process by which districts enroll and serve those students. Recommend any changes that could improve the process for students or help districts serving a disproportionate number of displaced students.
Committee on Natural Resources: Examine the following issues within the committee's jurisdiction regarding Harvey and flooding in general: the role of regional entities in developing projects to control flooding, both through new infrastructure and enhancing existing infrastructure; mitigation efforts that would reduce the impact of future flood events, and strategies to fund those efforts; and the response of public entities that own or operate dams to large-scale rain events, including how such entities make decisions regarding dam and reservoir operations during such events, coordinate with state and local emergency management officials, and communicate with the public.
Speaker Straus plans to release a full list of interim charges, which will include additional charges related to Hurricane Harvey, in the next couple of months. His full press release on the announcement can be read here.
06/02/2023
The HB 100 voucher scheme dies at the end of regular session, plus a special session and the TEA takeover of Houston ISD begin.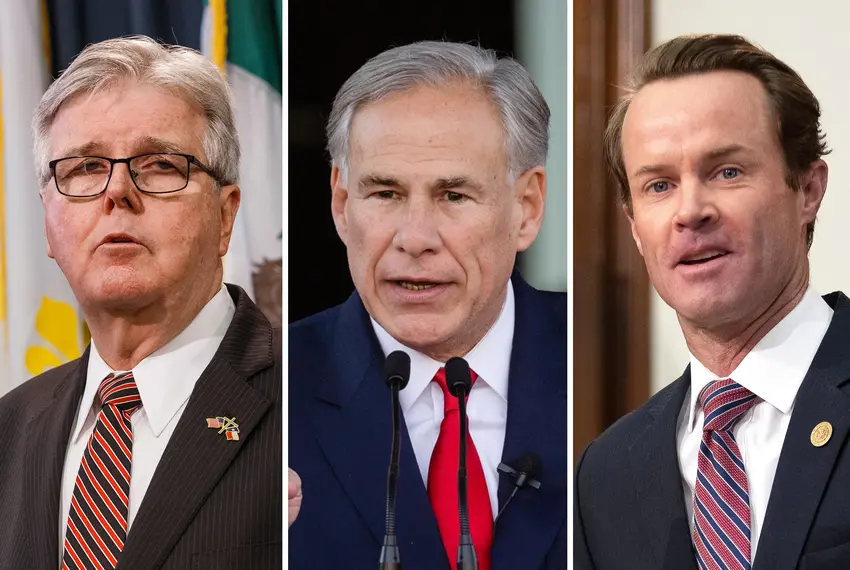 06/01/2023
Always happy to castigate the Texas House, Patrick breaks form to criticize the governor as misinformed and unsympathetic toward homeowners.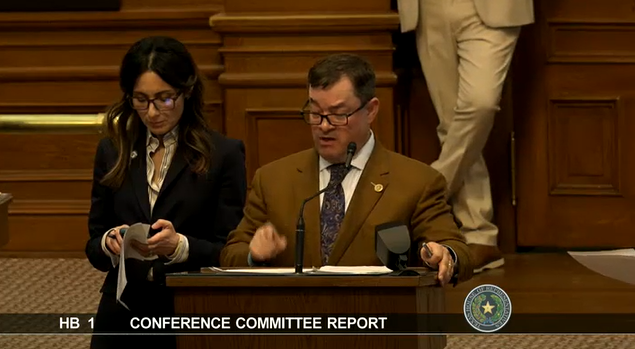 School Finance, Retirement | TRS | Social Security, Texas Legislature, Privatization | Vouchers, Educator Compensation | Benefits
05/30/2023
HB 100 was a casualty of a breakdown in communications between the House and Senate as the regular session drew to a close.