Graduation committees advance in House hearing

Teach the Vote
Date Posted: 5/17/2017 | Author: Mark Wiggins
The House Public Education Committee met Tuesday morning to consider a large agenda of Senate bills as the session winds down. The committee also approved the following bills Tuesday evening:
CSSB 463, which was heard earlier in the day. The bill would extend individual graduation committees (IGCs) through 2019.
SB 436, the Senate companion to HB 4226, which would require meetings of the Special Education Continuing Advisory Committee to be conducted in compliance with open meetings laws.
CSSB 529, the Senate companion to HB 2209, which would incorporate "universal design for learning" into the required training for all classroom teachers.
SB 585, the Senate companion to HB 545, which would require principals to allow "patriotic societies" such as Boy Scouts to speak to students about membership at the beginning of the school year.
SB 748, the Senate companion to HB 4027, which would add additional guidelines to the transition plan for special education students preparing to leave the public school system.
CSSB 1481, the Senate companion to HB 4140, which would rename the instructional materials allotment (IMA) the "instructional materials and technology allotment" and require districts to consider "open education resources" before purchasing instructional materials.
SB 1942, the Senate companion to HB 1692, which would allow a licensed handgun owner to store a firearm in a vehicle parked in the parking lot of a public school, open-enrollment charter school or private school. State Reps. Alma Allen (D-Houston) and Joe Deshotel (D-Beaumont) voted against the bill.
SB 2080, the Senate companion to HB 69, which would require each school district and open-enrollment charter school to include in the Public Education Information Management System (PEIMS) report the number of children with disabilities residing in a residential facility who are required to be tracked by the Residential Facility Monitoring (RFM) System and are receiving educational services from the district or school.
The meeting began with
SB 1566
 by state Sen. Lois Kolkhorst (R-Brenham), which would hand broad powers to local school boards to compel the testimony of district officials and obtain district documents. It would also require the Texas Education Agency (TEA) develop a website for boards to review campus and district academic achievement data.
House Public Education Committee meeting May 16, 2017.
SB 2131
 by state Sen. Royce West (D-Dallas) would add requirements to counseling regarding postsecondary education, encouraging a focus on dual credit programs. ATPE supports this bill.
SB 1294
 by state Sen. Dawn Buckingham (R-Lakeway) would prohibit "exclusive consultation," ensuring that educators on campus-level advisory committees do not all belong to a single professional association. ATPE supports this bill.
SB 1660
 by Sen. Taylor would allow districts to choose between using either minutes or days to calculate operation. According to the
fiscal note
, SB 1660 could cost the state $1.7 million through the biennium ending August 31, 2019.
SB 195
 by state Sen. Sylvia Garcia (D-Houston) would allow additional transportation allotment funding to districts with children living within the two mile zone who are at a high risk of violence if they walk to school. In the
fiscal note
, the Legislative Budget Board indicated that there is insufficient data regarding the number of students who are at risk of violence to be able to calculate a fiscal impact. ATPE supports this bill.
SB 1854
 by state Sen. Carlos Uresti (D-San Antonio) would require district-level committees to review paperwork requirements annually and recommend to the board of trustees instructional tasks that can be transferred to non-instructional staff. ATPE supports this bill.
SB 384
 by state Sen. Konni Burton (R-Colleyville) would give the State Board of Education (SBOE) flexibility in scheduling end-of-course exams to avoid conflicts with AP/IB national tests.
SB 1883
by Sen. Campbell would modify the approval process for charter applicants and the review of charter operators. ATPE opposes the bill because the removal of elected officials from the charter school process is irresponsible. Adding unnecessary new appeal and review opportunities for charters only creates administrative bloat.
SB 1005
 by state Sen. Donna Campbell (R-New Braunfels) would allow the use of the SAT or the ACT as a secondary exit-level assessment instrument to allow certain public school students to receive a high school diploma. The
fiscal note
estimates an annual cost of $2 million per year.
SB 1839
by state Sen. Bryan Hughes (R-Mineola) would create a certification for early childhood through grade three, and would grant the commissioner authority to set reciprocity rules regarding the ability of teachers from outside the state to obtain a certificate in Texas. ATPE believes that the State Board for Educator Certification (SBEC), as the official state body charged with the oversight of educator standards, is the more appropriate authority to set these rules.
SB 2270
 by Sen. Lucio would create a pilot program in ESC Region 1 to provide additional pre-K funding for low-income students.
SB 1784
 by Sen. Taylor would encourage the use of "open-source instructional materials."
SB 2188
 by Sen. Taylor would specify that a student who is 18 or older in an off home campus instructional arrangement is a full-time student if they receive 20 hours of contact a week. Part-time would be defined as between 10 and 20 contact hours per week. According to the
fiscal note
, SB 2188 would cost roughly $7 million through the next biennium. ATPE supports this bill.
SB 463
 by state Sen. Kel Seliger (R-Amarillo) would extend individual graduation committees (IGCs) to 2019 and order the Texas Higher Education Coordinating Board to compile a report tracking the progress of IGC graduates. ATPE supports this bill.
SB 2039
 by state Sen. Judith Zaffirini (D-Laredo) would develop instructional modules and training for public schools on the prevention of sexual abuse and sex trafficking. ATPE supports this bill.
SB 1483
 by Sen. Taylor would establish a grant program to implement a technology lending program to provide students with electronic instructional materials. The program would be funded through instructional materials fund. The
fiscal note
anticipates no additional cost, but indicated the commissioner could use up to $25 million of existing funds from the instructional materials fund each biennium.
SB 1398
 by Sen. Lucio makes lots of clarifying and limiting changes to the classroom video camera law. Among them, the bill would require requests in writing and only require equipment in classrooms or settings in which the child is in regular attendance or to which the staff member is assigned.
SB 1122
 by state Sen. Donald Huffines (R-Dallas) would create a mechanism to abolish Dallas County Schools, one of two remaining county school districts in the state, which primarily provides transportation services to multiple independent school districts in the Dallas area.  
SB 1886
 by state Sen. Paul Bettencourt (R-Houston) would create an office of the inspector general at TEA appointed by the commissioner to prevent and detect criminal activity in districts, charter schools, and education service centers (ESCs). The bill would allow the new TEA inspector general to issue subpoenas in order to secure evidence.
SB 490
by state Sen. Eddie Lucio, Jr. (D-Brownsville) would require a report on the number of school counselors at each campus. ATPE supports this bill.
SB 1484
by Sen. Taylor would create a web portal and instructional materials repository to assist schools in selecting open education resources. The bill provides for a third party to provide independent analysis regarding TEKS alignment. According to the
fiscal note
, SB 1484 would not require additional state funding, but would result in an additional cost of $1.85 million in fiscal year 2018 and $450,000 in subsequent years that would be paid from existing instructional materials funding.
SB 1658
 by Sen. Taylor would make changes to laws regarding the ownership, sale, lease, and disposition of property and management of assets of an open-enrollment charter school.
SB 2078
 by Sen. Taylor would require TEA develop a model multi-hazard emergency operations plan and create a cycle of review. The
fiscal note
anticipates a fiscal impact of roughly $215,000 per year.
SB 2144
 by Sen. Taylor would create a commission to recommend improvements to the public school finance system. ATPE supports this bill.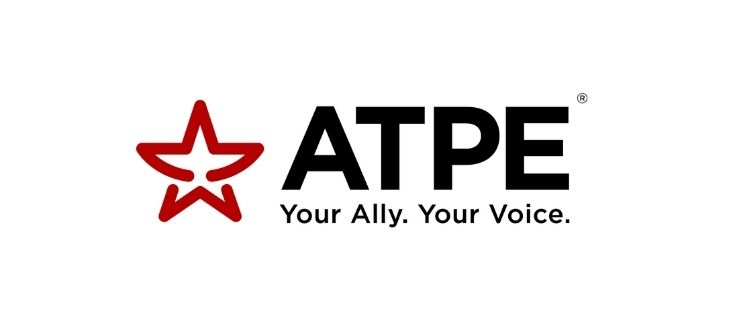 School Finance, Texas Legislature, Privatization | Vouchers, Educator Compensation | Benefits
05/28/2023
ATPE thanks legislators who stood strong with public education students and educators.
School Finance, Retirement | TRS | Social Security, Texas Legislature, Educator Rights, Curriculum | Instruction, Privatization | Vouchers, School Safety, Educator Compensation | Benefits
05/26/2023
Vouchers are still a threat and the attorney general faces impeachment in the final days of the 88th Legislature.
05/25/2023
The Teacher Retirement System (TRS) is seeking nominations for three vacant positions on its Retirees Advisory Committee (RAC).