Texas House committee begins school finance discussion

Teach the Vote
Date Posted: 3/08/2017 | Author: Mark Wiggins
The House Public Education Committee met Tuesday to discuss school finance legislation, including the House's priority school finance bill announced Monday by Chairman Dan Huberty (R-Houston). Underscoring the issue's importance to the House, Speaker Joe Straus (R-San Antonio) greeted committee members shortly before the hearing began.


Speaker Joe Straus (R-San Antonio) expresses support to House Public Education Committee members taking up priority school finance legislation

Unveiled Monday, House Bill 21 would be funded by a budget rider that would allow the basic allotment to be increased to $5,350 from $5,140 per student. The bill is anticipated to create new transportation funding at $125 per student through the basic allotment that would be open to recapture districts. HB 21 would roll both the high school allotment and the additional state aid for non-professional staff into the basic allotment. The bill would lower recapture by approximately $163 million in 2018 and $192 million in 2019, and create a hardship grant to assist districts that will lose money once ASATR expires. Additionally, HB 21 would add a 0.1 weight for students with dyslexia and repeal a hold harmless for districts identified as Chapter 41 in 1993. Model runs were posted Monday for 2018 and 2019. With a fiscal note of $1.6 billion over the biennium, Huberty described the bill Tuesday as a "big lift." If passed, it would mark the first time in decades that the Texas Legislature meaningfully addressed the school finance system without the threat of a court order.

Seven other bills were slated for hearing before HB 21. The first, HB 223 by state Rep. Donna Howard (D-Austin), would provide districts the option of providing childcare services or assistance with childcare expenses to students at risk of dropping out through the existing compensatory education allotment. Since the allotment provides a set amount of funding, the change would not fiscally impact the state.

HB 1245 by state Rep. Philip Cortez (D-San Antonio) would allow students to take CTE courses beginning in the eighth grade. By extending weighted funding to the middle school level from the high school level, the bill carries a fiscal note estimating expenses to the state of $39.7 million in 2018 and $50.6 million in 2019.

HB 395 by state Rep. Cecil Bell (R-Magnolia) would include technology applications courses, such as computer science, in weighted funding for CTE courses. The bill as filed carries a fiscal note of $21 million in 2018 and $23.7 million in 2019, but Bell suggested the committee substitute delaying implementation could result in no fiscal impact in 2018. Supporters testified the inclusion would eliminate confusion and provide districts slightly more room and flexibility in their budgeting.

HB 186 by vice-chair Diego Bernal (D-San Antonio) would order the Texas Education Agency (TEA) to conduct a study regarding the costs of educating educationally disadvantaged students and students of limited English proficiency. The study would determine whether the compensatory allotment and bilingual education allotment provide adequate funding to accomplish their intended purposes, and if not, how much additional funding is needed. Bernal argued Tuesday that the weights for each have not been adjusted since the 1980s, and achievement gaps remain between 18 percent and 27 percent. ATPE lobbyist Monty Exter testified in support of the bill, citing research confirming the importance of investing adequate resources in order to achieve the best educational outcomes for both groups. ATPE expressed a desire to work with the committee to take steps toward increasing the weights this session.

 HB 587 by state Rep. Dwayne Bohac (R-Houston) would create a new technology applications course allotment weighted at the same 1.35 multiplier as the CTE allotment. The bill is aimed to accomplish the same goal as HB 395 by Bell, and carries a similar fiscal note estimating a cost of $44.7 million over the biennium.

HB 883 by state Rep. Ken King (R-Canadian) would raise the adjusted basic allotment multiplier for CTE to 1.60 from 1.35. King explained funding has not caught up with expanded options for CTE courses and increasing technology expenses. According to the fiscal note, the change would cost the state an estimated $950 million over the biennium.

Huberty laid out HB 21 with a reference to the recent school finance lawsuit that reached the Texas Supreme Court, which upheld the current system despite heavily criticizing it. Regardless of the lawsuit, Huberty said, "Texans know that now is the time to help our students." After years of roughly splitting the cost of public education with local taxpayers, the state's share of funding has dropped precipitously in recent years, and will sink to 39 percent in 2019 if nothing is done. Legislative budget writers have taken advantage of rising property values to decrease state spending. That means local taxpayers have shouldered an increasingly outsized share of the burden through increasingly burdensome property taxes. Huberty explained HB 21 will reduce the need for higher property taxes and begin to reduce the amount of money taxpayers have to send away for recapture. The chairman described the hardship provision grant as a "glidepath" for districts that will lose ASATR funding. The grant would be capped at $100 million per school year for the state. "We can't fix the entire school finance system this year, but we can start trying," Huberty said.

ATPE lobbyist Monty Exter testified in support of HB 21, emphasizing it is a "first step" in a more sweeping reform. ATPE advocated in favor of including language to study the weights, as well as increasing support for educators, particularly in terms of health care. ATPE recommended finding ways to increase funding for some of the larger statewide programs established in statute, such as pre-K and bilingual education, and cautioned against potential unintended consequences stemming from the changes to transportation funding.

After hearing several hours of testimony, Huberty notified the committee his intention to take the day's recommendations under advisement and present a committee substitute at next week's hearing, at which point HB 21 could be taken up for a vote.

The last bill of the day focused on extending ASATR. With ASATR scheduled to expire this year, HB 811 by King (R-Canadian) would extend ASATR through 2021 at an estimated cost of $402 million over the next two years. The funding would benefit some 160 school districts that continue to receive varying levels of funding, many of which warn of serious financial problems once the funding runs out.

All bills were left pending. The committee will resume discussion of school finance and other bills next Tuesday, when possible action is expected.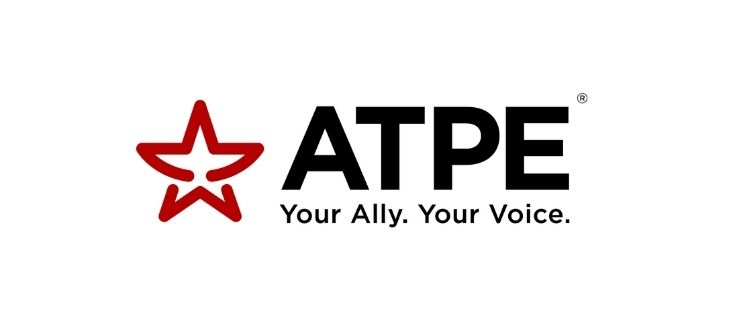 School Finance, Texas Legislature, Privatization | Vouchers, Educator Compensation | Benefits
05/28/2023
ATPE thanks legislators who stood strong with public education students and educators.
School Finance, Retirement | TRS | Social Security, Texas Legislature, Educator Rights, Curriculum | Instruction, Privatization | Vouchers, School Safety, Educator Compensation | Benefits
05/26/2023
Vouchers are still a threat and the attorney general faces impeachment in the final days of the 88th Legislature.
05/25/2023
The Teacher Retirement System (TRS) is seeking nominations for three vacant positions on its Retirees Advisory Committee (RAC).