Senate Education Committee discusses virtual education, teacher work days

Teach the Vote
Date Posted: 3/31/2017
On the same day the full Senate was debating and ultimately passing its voucher bill, Senate Bill 3, the Senate Education Committee met to hear a handful of bills. Bills pertaining to expansion of the Texas Virtual School Network and the days teachers are required to report to school topped the agenda.


Two positive bills for teachers got the seal of approval from ATPE. Senate Bill (SB) 1317 by Sen. Carlos Uresti and SB 1634 by Chairman Larry Taylor would add clarity to the days teachers are required to work in specific situations. Sen. Uresti's bill would prevent a district from requiring a teacher to report to work more than seven days before the first day of school, with an exemption for new teachers who couldn't be called in more than ten days prior. Districts are inconsistent with regard to the number of days teachers are required to prepare for the school year, often exceeding the number of days a teacher is paid to work. Chairman Taylor's bill, SB 1634, would also address work days, this time with regard to aligning them with school calendars. When the legislature moved the amount of required instruction from a specified number of days to a specified number of minutes last legislative session, they failed to align educators contracts. In some cases, school calendars were amounting to less than the number of days the law requires educators to work. Chairman Taylor's bill would address this by giving districts the ability to align their calendars with the educator contracts.

SB 610 by Sen. Donald Huffines seeks to expand eligibility for students participating in full-time virtual school in Texas. Currently, students in Texas can utilize the Texas Virtual School Network beginning in 3rd grade and continuing through high school; Sen. Huffines' bill would expand that eligibility to students in kindergarten through 2nd grade. ATPE opposed the bill based on several concerns addressed in our written testimony to the committee. Those concerns include the pedagogical inappropriateness of full-time virtual education for our state's youngest students, the research calling into question the success of full-time virtual education for a student of any age, and the fact that our accountability system would not be set up to determine the success of the experimental system on our youngest students until the 3rd grade.

ATPE also supported a bill that aims to address the arbitrary 8.5% cap on the percentage of students in a district that can receive special education services. This issue first grabbed the attention of Texans and their policy makers last year when it was reported by the Houston Chronicle's Brian Rosenthal. The Texas Education Agency held a hearing with the U.S. Department of Education late last year on the issue. Several bills this session seek to address the problem.
Texas Legislature
01/23/2023
Texas Lt. Gov. Dan Patrick (R) announced Senate committee assignments Monday for the 2023 legislative session.
01/20/2023
Texas state leaders were inaugurated this week and previewed their priorities for the legislative session now underway. Read more from the ATPE lobby team.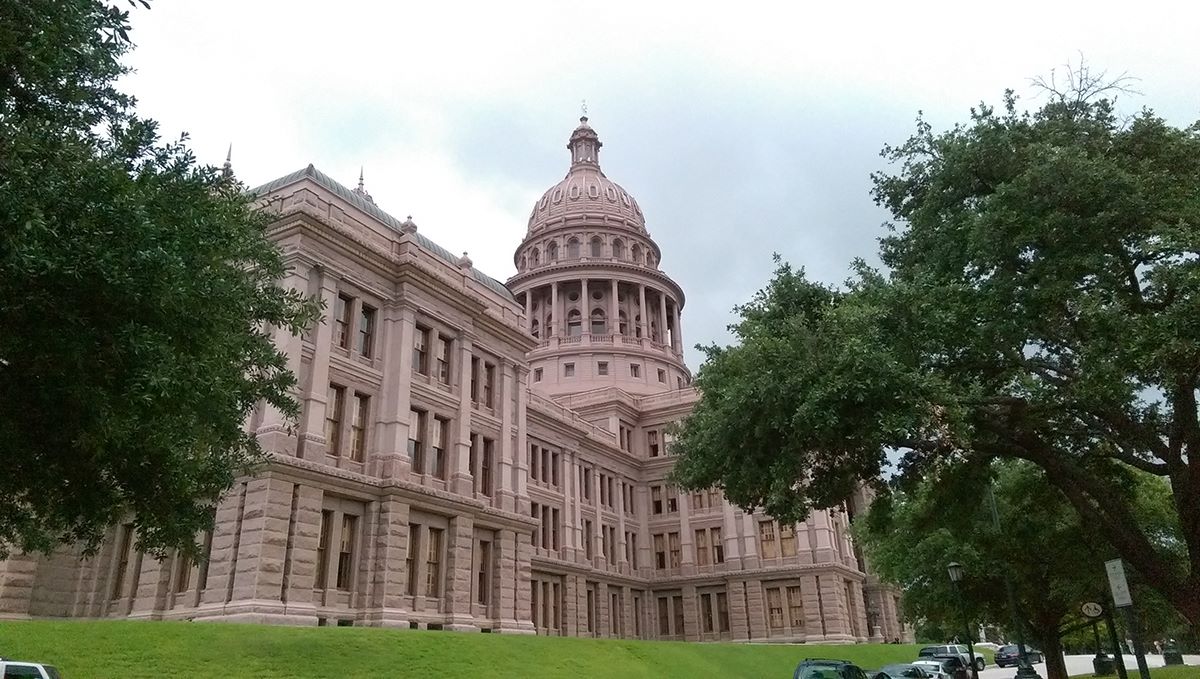 01/17/2023
Lt. Gov. Dan Patrick used the Jan. 17 event to announce he is "all in" with Gov. Greg Abbott on passing a voucher bill this session.