School finance bill on its way to full House

Teach the Vote
Date Posted: 3/28/2017 | Author: Mark Wiggins
The House Public Education Committee convened Tuesday morning with a focus on legislation concerning charters. At the outset, Chairman Dan Huberty (R-Houston) vowed to advance House leadership's priority school finance bill, HB 21. Members approved the bill during a brief break Tuesday morning by a vote of 10-1.
Huberty hearkened back to his days as a school board member to explain his longstanding goal of finding a grand fix for the state's troubled school finance system. The chair noted, "While we're not there, this is a good first step." Casting the lone vote against the committee substitute to HB 21, state Rep. Morgan Meyer (R-Dallas) noted HB 21 increases recapture payments by Highland Park ISD. According to model runs produced by the Legislative Budget Board (LBB), Highland Park ISD would lose $1.6 million in fiscal year 2018, worth $80 per student weighted average daily attendance (WADA). HB 21 now heads to Calendars, where it will be scheduled for debate on the House floor. With the exception of state Rep. Harold Dutton casting a vote of "present" on HB 1291, the committee unanimously approved the following bills heard previously:
The first new bill heard was
HB 1669
by Rep. Tracy King (D-Batesville), which would allow the Texas Education Agency (TEA) commissioner to charge legal fees to parents who the commissioner deems have filed a "frivolous" lawsuit. It would add language to the law regarding complaints that protects school districts from complaints concerning a student's participation in an extracurricular activity that doesn't involve a violation of parental rights.
HB 2611
by Rep. Gary VanDeaver (R-New Boston) would allow districts to list property with a realtor using a multiple-listing service for 30 days. VanDeaver argued the flexibility would allow districts to reach more potential buyers, and he noted that cities and counties are already allowed to do this.
HB 2051
by Chairman Huberty would raise the new instructional facilities allotment (NIFA) to $1,000 from $250. Huberty introduced a committee substitute that would allow the funds to go toward remodeling of facilities. Fast-growth districts and charters argue the funding is needed to keep up with the growing need for new instructional facilities. The allotment is funded off of a set number, and HB 2051 would not increase the total available in the fund. For that reason, HB 2051 has no fiscal note. Similar to the committee substitute for HB 2051,
HB 1081
by Rep. Diana Arévalo (D-San Antonio) would add renovated or repurposed facilities and leased facilities to the New Instructional Facility Allotment (NIFA) under the FSP. The bill makes no change to the amount of the allotment. ATPE Lobbyist Monty Exter testified neutrally on the bill. While ATPE supports the ability to use NIFA dollars for renovation and repurposing of buildings, Exter raised concern with the lease language of HB 1081 and allowing state dollars to pay for renovations to facilities that districts will not actually own.
HB 481
by Rep. Ken King (R-Canadian) would prohibit TEA from collecting over-allocated state funds after seven years if they resulted from statutory changes.
HB 3722
by Rep. King would modify the funding formula for districts to which an academically unacceptable school district is annexed. Under HB 3722, TEA would be able to provide additional funding by allowing such districts to make use of the local fund assignment (LFA) adjustment for the annexed district.
HB 1039
by Rep. Mary González (D-El Paso) would change the funding calculation for open-enrollment charter schools from a calculation based on the state average adjustment and tax effort to the lesser of the state average adjustment and tax effort or that of the school district in which the charter's largest campus is located. González argued that the bill is needed to reduce funding advantages for certain charter schools and bring funding more in line with local ISDs, with the goal of returning charter schools to the original mission of identifying innovative education practices. According to the
fiscal note
, HB 1039 would save $161 million in state funds over the next two years, which González suggested could be returned to school districts.
HB 2649
by Rep. Giovanni Capriglione (R-Southlake) would require the governing bodies of charter schools to hold open meetings in the county in which the school is located and subject to the same requirements as regular government bodies. The bill would require charters to broadcast their governing meetings over the internet and provide archived audio/video recordings online. Capriglione argued the bill closes a loophole that allows charters to avoid open meetings laws. ATPE supports this bill.
HB 2298
by Rep. Tomas Uresti (D-San Antonio) would prohibit anyone associated with a charter school from serving on a local school board or the State Board of Education (SBOE). The prohibition would apply to an employee, officer, or member of a governing body of a charter school, as well as anyone who lobbies on a charter school's behalf or has a business interest in a charter school. Uresti argued the rule is needed to prevent a board member's financial interest in a charter school from creating a conflict of interest with the member's responsibility to students. ATPE supports this bill.
HB 1059
by Rep. Jim Murphy (R-Houston) would allow for the reattachment of property that has been detached from one district and annexed to another for the purposes of meeting the equalized wealth level. Reattachment can occur if the original district's wealth per student drops $10,000 or more below the equalized wealth level that applies to maintenance and operation tax effort. Houston ISD faces the detachment of property worth $17.4 billion in order to meet the equalized wealth level after the district decided not to make its first recapture payment. A majority of the board is reported to support an upcoming "second-chance" election to authorize the recapture payment in order to avoid detachment. Rep. VanDeaver pointed out concerns regarding the effects of reattachment on districts to which property had been annexed. If a district were to issue bonds based on property annexed from another district, then later lost that property through reattachment, taxes on property remaining within that district would necessarily increase.
HB 1023
by Rep. Ron Simmons (R-Carrollton) would allow the TEA commissioner to grant more than one charter for an open-enrollment charter school to a charter holder if the additional charter is for an open-enrollment charter school that serves a distinct purpose or student population. This would allow a charter school operator to be granted an additional charter for programs such as a virtual open-enrollment charter school or an open-enrollment charter school for at-risk students. Current law restricts charter holders to a single charter for an open-enrollment charter school. Rep. Simmons noted there is plenty of room under the charter cap, which is scheduled to be set at 305 charters beginning September 1, 2019. Opponents of the bill voiced concerns regarding the ability of charter holders to skirt accountability through the use of multiple charters. According to the
fiscal note
, HB 1023 would cost the state roughly $20.7 million through 2019.
HB 2340
by Chairman Huberty would require school districts to maintain a minimum balance of undesignated funds that is no less than the district's operating expenses for 90 days. The chairman explained the combined amount of money in undesignated school district fund balances across the state has grown to more than $20 billion and continues to increase. HB 2340 aims to encourage districts to spend down their fund balances by defining the balance in statute and outlining a list of acceptable uses for undesignated funds, such as paying off debt. Some indicated concern that cash-strapped Chapter 41 districts currently without a fund balance could face a problem building one up. Chairman Huberty acknowledged that some districts could have legitimate cash flow concerns, and pledged to continue the dialogue with stakeholders.
HB 852
by Rep. Tan Parker (R-Flower Mound) would remove the cap on the number of individuals who can enroll in the adult high school and industry certification charter school pilot program. The current cap limits the program to 150 individuals. According to Rep. VanDeaver, the bill directly affects the Goodwill Excel Center in Austin, which has graduated more than 205 students who would not otherwise have been able to obtain a high school diploma. After emotional testimony submitted by two adult students, a representative from the center testified the school would like to expand the program to additional locations in order to serve more adult students.
HB 171
by Rep. Dutton would require all school districts to lease or sell unused or underused facilities to charter schools. Current statute requires districts to allow charters an opportunity to purchase or lease underutilized facilities, but there is no requirement as outlined in Dutton's bill. The bill would also require the TEA commissioner to produce a list each year of eligible facilities and post it on the agency website. Dutton said the bill's committee substitute removes the requirement on districts and allows districts to determine what constitutes "unused" or "underutilized" facilities, which many stakeholders found objectionable. ATPE opposes this bill.
HB 2337
by Rep. Dutton would entitle open-enrollment charter schools to facilities funding equal to the number of students in average daily attendance (ADA) multiplied by the guaranteed level of state and local per-student funds provided to school districts, resulting in an additional $170 per pupil. According to the
fiscal note
, HB 2337 would cost the state $411 million over the next biennium in Foundation School Program (FSP) funds that would no longer be available to traditional public schools. Dutton argued that charter schools face a structural disadvantage when it comes to facilities funding, and announced that the committee substitute would reduce the program cost to $100 million. Opponents pointed out that traditional public schools also face funding challenges that HB 2337 would make worse. For example, 80 percent of the state's enrollment growth is occurring in less than 100 school districts. Yet these fast-growth traditional public schools do not receive additional facilities funding from the state. ATPE opposes this bill.
HB 467
by Rep. Murphy would adjust the language regarding the capacity available to charter holders under the bond guarantee program to back bonds with the Permanent School Fund (PSF). It removes language that limits the calculation to capacity available after subtracting the total amount of outstanding guaranteed bonds. Murphy introduced a committee substitute that would move the distribution of funds to a period of five years instead of one year, increase by 50 percent the contributions charters make to the charter reserve fund and expand the TEA commissioner's discretionary oversight to deny access. The bill would have the effect of increasing the amount available to charters to guarantee bonds using the PSF, which would increase access to better interest rates.
HB 1269
by Rep. Jason Villalba (R-Dallas) would allow a charter school to be eligible for supplemental funding if its students perform better than the state average college readiness standard as measured by test performance. The supplemental funding would be capped by the maximum amount received by nearby districts. Participating charters would be prohibited from expelling students in most cases and would be required to enter into a memorandum of understanding (MOU) with the local juvenile justice board to operate a juvenile justice alternative education program on behalf of the charter. Participating charters would also be allowed to contract with a local school board to operate a district campus, which would be immune to action by the commissioner against a failing campus for the first three years. The bill would also expand the scope of reporting for new charter schools to include superintendents, districts, and legislators within a three mile radius of proposed campus locations. Opponents pointed out that HB 1269 would increase facilities funding for charters without addressing charters' existing advantage in maintenance and operation (M&O) funding provided by the state. According to the
fiscal note
, HB 1269 would cost the state $450 million through 2019. ATPE opposes this bill.
HB 480
by state Rep. Cindy Burkett (R-Sunnyvale) would allow the TEA commissioner to grant a charter for prekindergarten-only programs. These programs would be exempt from the annual charter cap. The cap limit beginning September 1, 2017, is 270 charters. According to the fiscal note, the cost of providing half-day pre-K to an additional 5,000 students would cost the state roughly $39.7 million over the next two years. TEA staff explained many existing private pre-K providers would likely opt to become charters instead. ATPE Lobbyist Monty Exter testified neutrally on the bill. While ATPE supports efforts to expand pre-K, Exter identified a number of concerns. If charters are limited to only serving the students who qualify for the funding they receive, they may be set up to fail. Additionally, if providers receive a subsidy for half-day pre-K and are allowed to "upcharge" for the remainder of the day, the program could begin to resemble a pre-K voucher. Finally, certain accountability factors – such as teacher certification requirements – don't apply to charter schools, and that has been a point of contention about public-private partnerships to provide pre-K in the past.
HB 1560
by Rep. Ryan Guillen (D-Rio Grande City) would remove an obsolete reference regarding open-enrollment charter schools from the statute outlining the powers of the State Board of Education (SBOE). This bill would not change the law in any material way. Concluding Tuesday's hearing, Chairman Huberty indicated the committee will consider legislation related to special education and health and safety next week.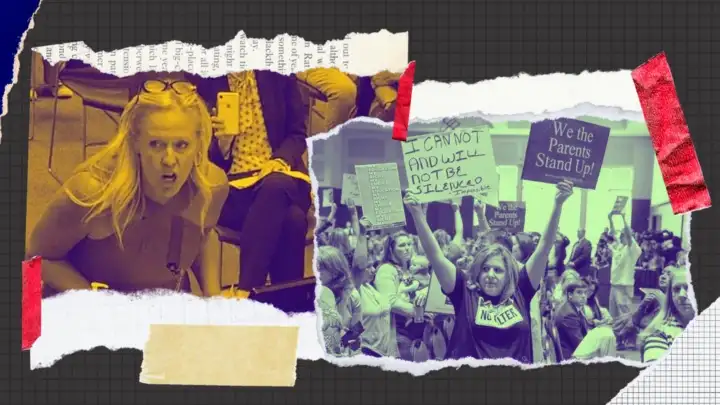 02/01/2023
The public good? Sounds like Marxism.
02/01/2023
Governor's support for this voucher scheme overlooks reality of sending taxpayer dollars out of the public school system.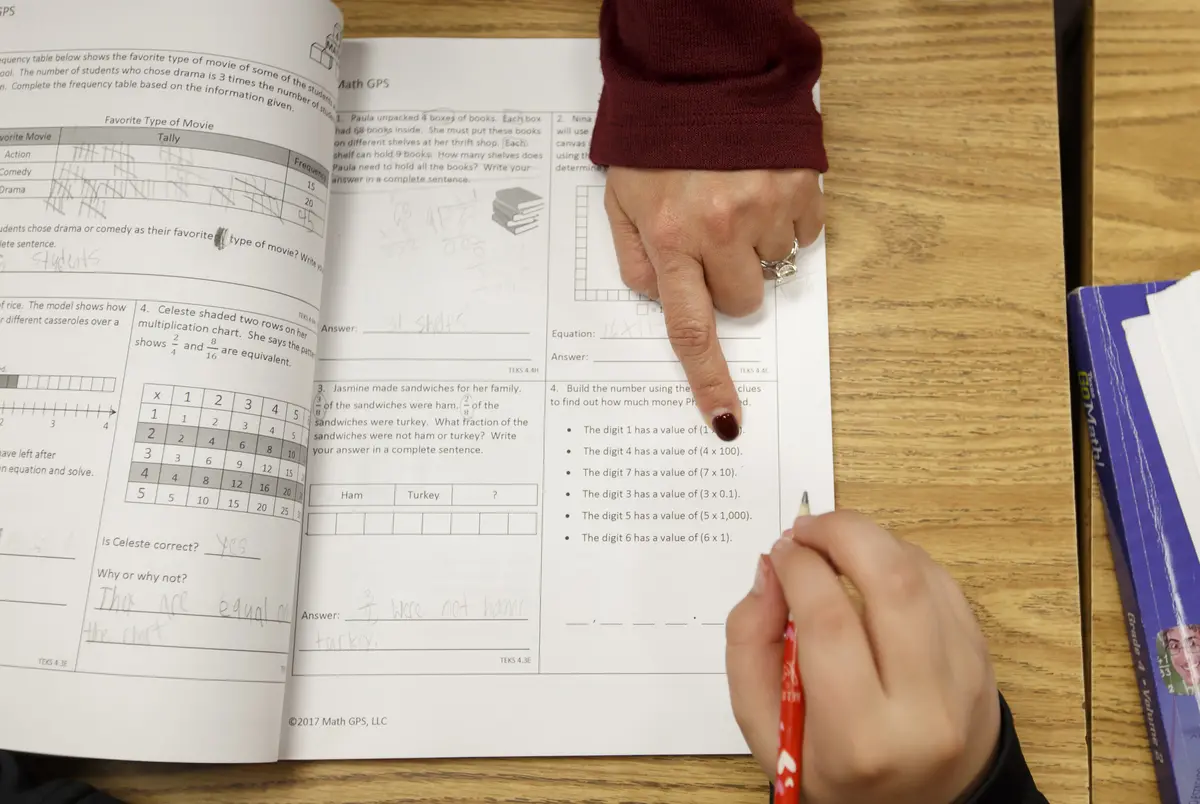 Texas Legislature, Educator Compensation | Benefits
01/30/2023
The pandemic, inflation and burnout have pummeled teachers in the last few years. Lawmakers from both parties agree they should get a pay bump — but it won't happen without negotiation.