Teach the Vote's Week in Review: June 30, 2017

Teach the Vote
Date Posted: 6/30/2017 | Author: Jennifer Mitchell, CAE
Here's your Independence Day weekend edition of ATPE's weekly advocacy wrap-up:
---
ATPE members testified against anti-educator payroll deduction bills in Feb. 2017. With a special session slated to begin on July 18, Gov. Greg Abbott (R) has been rounding up authors for his ambitious 20-item legislative agenda, which includes a number of high-profile education issues. Yesterday, the governor announced which pair of lawmakers will be carrying his preferred 
legislation to prohibit educators from using payroll deduction
for their voluntary association dues. They are freshman Sen. Bryan Hughes (R-Mineola) and Rep. Jason Isaac (R-Dripping Springs), and Gov. Abbott
thanked them in a press release yesterday
for agreeing to carry the so-called "union dues" legislation. Sen. Hughes said in the governor's press release that "taxpayers shouldn't be responsible for collecting their dues," lending his voice to those in the Republican party who have tried to mislead voters into believing that taxpayer dollars are being spent as a result of educators' payroll deduction choices. The governor and lieutenant governor have made repeated references to the notion of taxpayer resources being spent in order to process public employees' payments to professional associations like ATPE, despite overwhelming evidence that the practice does not result in any additional costs to the state, school districts, or taxpayers. In fact, Sen. Joan Huffman (R-Houston), who carried the same anti-educator legislation during the recent regular session, openly debunked the myth about wasted taxpayer resources during her committee's
hearing of Senate Bill 13 back in February
. Those facts haven't kept Gov. Abbott and Lt. Gov. Patrick from repeating their well-rehearsed lines about taxpayer resources and trying desperately to gin up support for these anti-educator bills that they will once again push during the special session. Now, unfortunately, we can add Sen. Hughes and Rep. Isaac to the list of lawmakers jumping on that same fact-challenged bandwagon to try to silence the voices of educators. For his part, Rep. Isaac was similarly quoted in the governor's press release yesterday as saying, "It's long past time to end the outdated practice of using taxpayer-funded resources to collect dues for private organizations."
ATPE will continue to fight efforts to take away educators' right to use payroll deduction in the manner they choose for spending their own hard-earned dollars. We encourage ATPE members to visit
Advocacy Central
and use our tools to send a message to state legislators about this needless attack on educators who choose to join professional organizations that advocate for them and for our public schools. In similar session preparation news, it has also been reported this week that Sen. Larry Taylor (R-Friendswood) and Rep. Ron Simmons (R-Carrollton) will be the designated authors for private school voucher legislation during the special session. Taylor, who chairs the Senate Education Committee, was the author of Senate Bill 3 during the regular session, the signature voucher bill pushed by Lt. Gov. Dan Patrick (R) as one of his top three priorities. Simmons also carried voucher legislation during the regular session and tried unsuccessfully to get the House to consider including vouchers for students with special needs in its major school finance bill.
Related
: For more coverage of the education topics that will be considered during the upcoming special session, check out two recent articles from
The Texas Tribune
republished with permission on our blog:
---
ATPE's Monty Exter, Carl Garner, and Gary Godsey meet with U.S. Rep. Kevin Brady in June 2017. As we
reported on our blog last week
, ATPE state officers and lobbyists traveled to Washington, DC to meet with Congressman Kevin Brady (R-Texas) and others about improving educators'
Social Security benefits
. Brady has spearheaded recent efforts to replace the Windfall Elimination Provision, an offset in federal law that causes many Texas educators and other public servants to see their retirement benefits reduced. While those efforts to change the federal law are ongoing, we've got information about some new tools that can help educators better predict how their Social Security benefits could be affected by such offsets. Check out our
blog post with details about the new Social Security benefit calculators
from the federal government that will help you learn the extent to which your payments will be reduced by the WEP or the Government Pension Offset (GPO). In other retirement news this week, the 
Teacher Retirement System (TRS)
 is considering changing its eligibility rules for providers of certain financial products. The rules pertain to 403(b) investment products, which many educators use to supplement their savings for retirement in addition to receiving a TRS pension. TRS staff hosted an informal conference this week to gather feedback on the rules from interested stakeholders. For more on the potential 403(b) rule changes, read
this blog post
from ATPE Lobbyist Monty Exter.  
---
ATPE is joining with other education allies on Monday, July 17, to help sponsor a
pro-public education rally at the Texas State Capitol
. The event is slated to begin at 1:30 pm and will feature guest speakers and live entertainment. Educators, parents, students, and all backers of our public schools are encouraged to attend and show their support for public education on the eve of the special session that we know will feature many troubling bills to defund our public schools, take away educators' benefits, and dilute local control. We'll be providing additional details about the rally during the next two weeks. For additional information in the meantime,
check out this post from the rally organizers on Facebook
.  
---
ATPE wishes you a safe and happy Fourth of July!
---
06/02/2023
The HB 100 voucher scheme dies at the end of regular session, plus a special session and the TEA takeover of Houston ISD begin.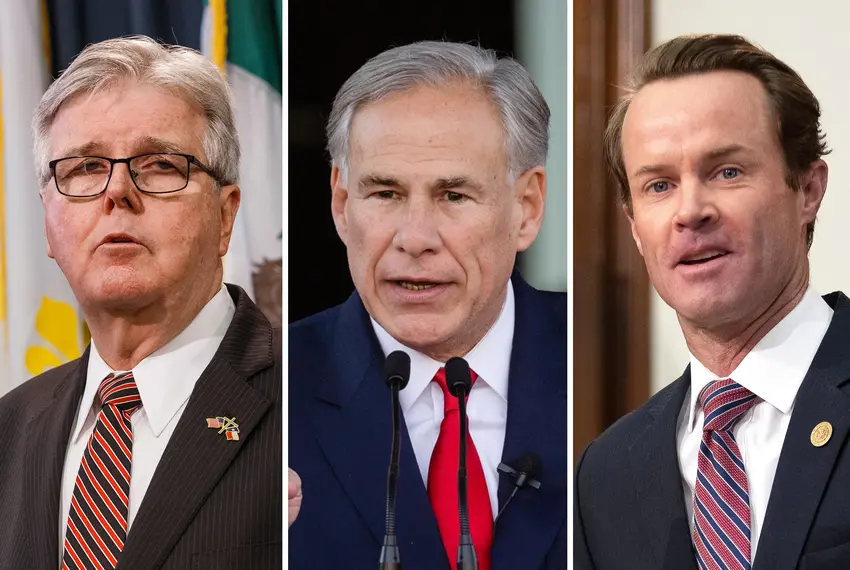 06/01/2023
Always happy to castigate the Texas House, Patrick breaks form to criticize the governor as misinformed and unsympathetic toward homeowners.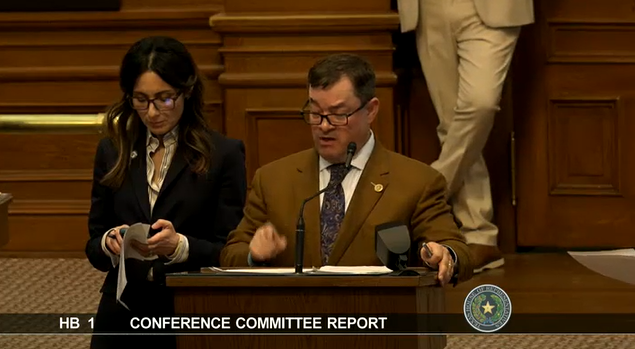 School Finance, Retirement | TRS | Social Security, Texas Legislature, Privatization | Vouchers, Educator Compensation | Benefits
05/30/2023
HB 100 was a casualty of a breakdown in communications between the House and Senate as the regular session drew to a close.