Did lawmakers make the grade on updating the accountability system?

Teach the Vote
Texas Legislature Testing | Accountability
Date Posted: 6/02/2017 | Author: Monty Exter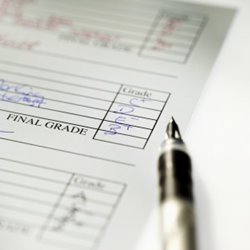 Did lawmakers make the grade on updating the accountability system? You be the judge.

House Bill (HB) 22 by Representative Dan Huberty (R-Kingwood) is likely the most broadly impactful piece of education legislation passed this session. It represents a compromise that was crafted by a conference committee of 10 legislators after the House and Senate passed differing versions of the accountability bill. Over the next two years, HB 22 will affect every district, campus, and charter school.

Below are questions and answers about how ATPE perceives this latest iteration of the accountability system will work.

Does HB 22 maintain an A-F accountability system?
Yes, despite parents, educators, administrators, board members, students, and a host of other advocacy groups expressing their concerns about moving forward with an A-F accountability system, the Senate, largely at the direction of the Lt Governor, made it clear that no bill eliminating A-F would be allowed to pass.

When does the new bill go into effect?
Having been passed by more than two thirds of each chamber, HB 22 will go into effect as soon as the governor signs it. However, not all portions of the bill are immediately applicable. Most of HB 22's provisions will first begin to be implemented during the 2017-18 school year, including assignment of district-level A-F ratings.  Campus-level A-F ratings will not be assigned until the 2018-19 school year. However, the commissioner of education will produce a report that will include non-official campus level ratings using 2017-18 data to be turned into the legislature by Jan. 1, 2019.

Is the HB 22 accountability system based on STAAR test scores?
At least in part, yes. To what degree depends largely on how the commissioner writes the administrative rules to implement the new law. HB 22 certainly allows the commissioner to develop a system that is highly dependent on STAAR test data, particularly at the elementary and middle school levels.

What will the new domains be under the state accountability system?
HB 22 calls for a system with three state-level domains, down from five.  The domains include the following:
Student Achievement

This domain includes students' absolute performance on the STAAR test. For high schools, it also includes the following other factors: TSI, AP, and IB tests; completion of dual credit courses; military enlistment; earning an industry certification; being accepted into certain post-secondary industry certification programs; successful completion of a college prep course under

TEC 28.014;

 "successfully [meeting] standards on a composite of indicators that through research indicates the student 's preparation to enroll and succeed, without remediation, in an entry-level general education course for a baccalaureate degree or associate degree;" graduation rates; successful completion of an OnRamps™ dual enrollment course; and award of an associate's degree.

School Progress

This domain includes student growth as measured by the percentage of students who met the standard for improvement on the STAAR test and an evaluation of performance as compared to similar districts or campuses. It is unclear whether the "performance" being compared is exclusively STAAR performance or if it will be broader.

Closing the Gaps

This domain measures the differences for various categories of sub-populations such as racial, socioeconomic, special education, low mobility, and high mobility students. The bill does not specify which differentiated data is too be used for this purpose. Will it be only STAAR data, or will other data be used as well? The statute is also silent on how the sub-populations will be compared. For example, will gaps be compared to similar districts, or will they be compared within individual districts over time to determine if the gaps are closing, widening, or staying about the same?
Note: there is nothing in the statute as changed by HB 22 that would preclude the commissioner from creating a state-level accountability system that evaluates elementary and middle school campuses entirely on different manipulations of STAAR data.
What is a local accountability system?
Under HB 22, a district may create locally developed accountability domains and may use those domains in addition to the domains required by TEA to award district and campus accountability ratings, including overall ratings. Local domains must be assigned an A-F rating, must be valid and reliable, and must be capable of being audited by a third party. The commissioner of education will write administrative rules on the use of local accountability plans, and TEA will have authority to review and approve those plans. Districts choosing to use a local accountability system are responsible for producing district and campus report cards locally.
How will the summative or overall grade be calculated under the new accountability system?
Each of the three state-level domains will receive a letter grade. At least 30 percent of the summative grade must be based on domain three (Closing the Gaps). The better of the two grades for domain one (Student Achievement) and domain two (School Performance, a/k/a student growth) will make up the remaining calculation for the summative grade, up to 70%. There is an exception, however, if a district or campus receives an F grade on either domain one or domain two; in that case, the highest grade it can receive for that part of the calculation is a B. In case it's not immediately clear, much will depend on the commissioner's rules to implement HB 22. If the commissioner goes with a breakdown of 30% and 70% as contemplated above, the effect will be that a higher grade in domain three can never bring a district's or campus' summative grade up a letter; by contrast, a lower grade in domain three would always bring a district's or campus' summative grade down a letter. #AintMathFun If that's not already complex enough, here is where it gets really tricky. If one or more districts choose to develop one or more local domains to add to their accountability system, the commissioner can, but does not have to, write rules that would allow for up to half of the overall performance rating for that district or campus to be based on the ratings of the local domain(s). That is unless the campus or district would receive a D or an F on the overall performance rating using only the state level domains. The statute is not really clear what overall performance rating the district or campus would receive under that scenario.
How do A-F ratings relate to acceptable and unacceptable performance?
There are several laws in the Texas Education Code that continue to reference either "acceptable" or "unacceptable" performance as triggers for various actions to occur. As opposed to changing all of those references throughout state law, legislators simply benchmarked the new A-F labels to the existing terms. When A-F was first rolled out, the cut point between acceptable and unacceptable was between grades C and D. In the current accountability system as it exists prior to HB 22, improvement required (IR) constitutes unacceptable performance. IR correlates to an F, not a D, under the A-F system. Because of this, setting unacceptable performance at a D under the new system would represent an expansion of what the state considers unacceptable performance. This would result in spreading state resources for turning around struggling schools among a larger group of campuses and districts, which would take the focus off those with the greatest need for intervention. HB 22 has resolved this issue by resetting the unacceptable cut point at the F rating. The new A-F labels will coordinate with previous labels as follows:
| | | | |
| --- | --- | --- | --- |
| Acceptable level of performance | A | Exemplary | Met Standard |
| Acceptable level of performance | B | Recognized | Met Standard |
| Acceptable level of performance | C | Acceptable | Met Standard |
| Acceptable level of performance | D | Needs Improvement* | Met Standard |
| Unacceptable level of performance | F | Unacceptable | Improvement Required |
* This is a new label created by HB 22 that does not correspond to an older system.
What is the difference between a D and F grade under HB 22?
Before HB 22, there was little to no differentiation between getting a D or an F in terms of consequences. Under HB 22, getting a D will no longer trigger the immediate accountability sanctions associated with an unacceptable level of performance. However, there are some requirements attached to this next to lowest ranking.  
| | |
| --- | --- |
| Year 1 of a D rating in either a single domain or overall | The Commissioner shall instruct the district's board of trustees to develop a local district or campus improvement plan. |
| Years 2 and beyond with a D rating overall | The Commissioner shall implement interventions and sanctions that apply to an unacceptable campus until the district or campus is ranked C or higher on the overall rating. |
| Years 2 and beyond with better than a D rating overall but a D rating in a single domain | The Commissioner shall instruct the district's board of trustees to develop a local district or campus improvement plan. |
How will stakeholders be involved under the new law?
Through multiple, sometimes broad grants of rulemaking authority, the Commissioner has been given a massive amount of latitude in structuring how the new accountability system under HB 22 will actually work. Thanks to amendment language requested by ATPE, this authority will be balanced at least to some degree by a statutory requirement to involve a stakeholder group in those decisions. HB 22 requires that the group must include  school board members, administrators and teachers employed by school districts, parents of students enrolled in school districts, and other interested stakeholders.  
Additional changes made by HB 22:
Public education grants and mandatory access to transfers
A student at a campus that receives an unacceptable rating in both the student achievement and school progress domains must be allowed to transfer to another campus in the district and will be eligible for public education grant (PEG) funding.
Extra- and co-curricular indicator study
The commissioner shall study the feasibility of including an indicator that accounts for extracurricular and co-curricular student activity. By the year 2022, the commissioner shall either incorporate the indicator into the accountability system or present a feasibility report to the legislature.
Adopting indicators and setting cut scores
The commissioner may adopt indicators for the accountability system or standards (cut scores) at any point during the school year prior to evaluation of the district or campus. In setting the cut score for all indicators yearly, the commissioner shall consult with educators, parents, and business and industry representatives. The standards are to be modified in a way that promotes continuous improvement in student achievement and closing education gaps.
Reporting
Each school year, the commissioner shall provide each school district a document in a simple, accessible format that explains the accountability performance measures, methods, and procedures. Thanks to language requested by ATPE, the commissioner, in consultation with stakeholders, must also develop language for each domain that clearly describes the district and campus performance on the indicators used to determine those assigned performance ratings.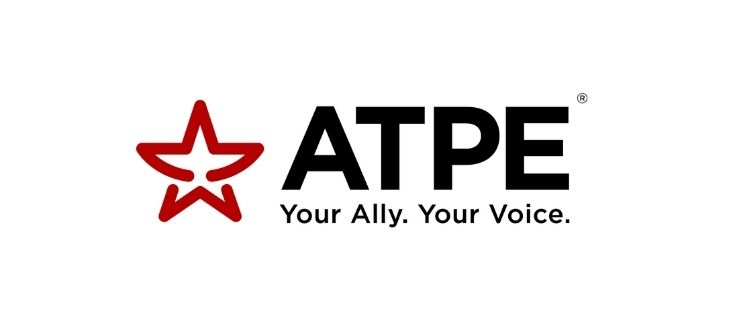 School Finance, Texas Legislature, Privatization | Vouchers, Educator Compensation | Benefits
05/28/2023
ATPE thanks legislators who stood strong with public education students and educators.
School Finance, Retirement | TRS | Social Security, Texas Legislature, Educator Rights, Curriculum | Instruction, Privatization | Vouchers, School Safety, Educator Compensation | Benefits
05/26/2023
Vouchers are still a threat and the attorney general faces impeachment in the final days of the 88th Legislature.
05/25/2023
The Teacher Retirement System (TRS) is seeking nominations for three vacant positions on its Retirees Advisory Committee (RAC).