Outcry against DeVos continues amid majority support from U.S. Senate

Teach the Vote
Congress | Federal Privatization | Vouchers
Date Posted: 1/24/2017
Educators, parents and other stakeholders continue to express concern over Secretary of Education nominee Betsy DeVos and her qualifications to the lead the U.S. Department of Education. Especially since her nomination hearing held last week, concerns are growing regarding DeVos's lack of commitment to public education, meaningful experience in public schools, and credentials to become the next Education Secretary. U.S. Senate Democrats aren't letting up, but the latest reports continue to indicate she has wide support among Republicans, meaning her confirmation is in sight.
After pressing hard for a delay of the vote to advance DeVos's nomination to the full Senate (the final step in the process to confirmation), Democrats on the Senate Health, Education, Labor, and Pensions (HELP) Committee got a small win over the weekend. They had requested the delay in order to have more time to review the Office of Government Ethics report that found 102 potential conflicts of interest DeVos would have on the job (she's agreed to divest from the companies and investments of concern) and to give her more time to answer additional questions they were unable to ask during her confirmation hearing. Chairman Lamar Alexander (R-TN) ultimately granted the delay, pushing it to Jan. 31, but he and many of his Republican colleagues remain vocal in support of the nominee.
That does not seem to be the case when considering the outcry from educators, parents, and the public, which has exploded since the hearing. As we reported last week, DeVos showed a lack of understanding for some federal education laws, namely the Individuals with Disabilities Education Act. She also failed to commit to protecting funding for public schools, wouldn't agree that equal and rigorous accountability should follow tax dollars, and didn't indicate a belief that federal laws protecting and supporting students should extend to any school where public money was transferred.
Despite all of that, in a publication this week, Chairman Alexander again called DeVos's positions "well within the mainstream" of the public's views on education. He compared the 837 follow-up questions for DeVos to the roughly 50 submitted by Republicans for each of the two previous secretaries nominated by President Obama. And in an exchange on the Senate floor with HELP Committee Ranking Member Patty Murray (D-WA), Chairman Alexander said Democrats and DeVos's opponents are "grasping for straws." Ranking Member Murray countered: "it's our job to ask [cabinet nominees] tough questions."
Democrats have also maintained that the two previous Secretaries of Education, Arne Duncan and John B. King, had established records in education. DeVos, on the other hand, has no professional experience in public schools, has never attended public schools, and has never enrolled her children in public schools.
The reality of DeVos's nomination is that she seems to have a clear path to confirmation. Republicans support her nomination and make up a majority on both the HELP Committee and in the full Senate. Still, as the opposition to her nomination grows, advocates for public education have seen some small wins so far.
Texas's two Senators do not sit on the HELP committee, but they will vote on confirmation when it hits the Senate floor. ATPE members can access Advocacy Central to write Texas Senators John Cornyn and Ted Cruz regarding their position on DeVos's confirmation.
06/02/2023
The HB 100 voucher scheme dies at the end of regular session, plus a special session and the TEA takeover of Houston ISD begin.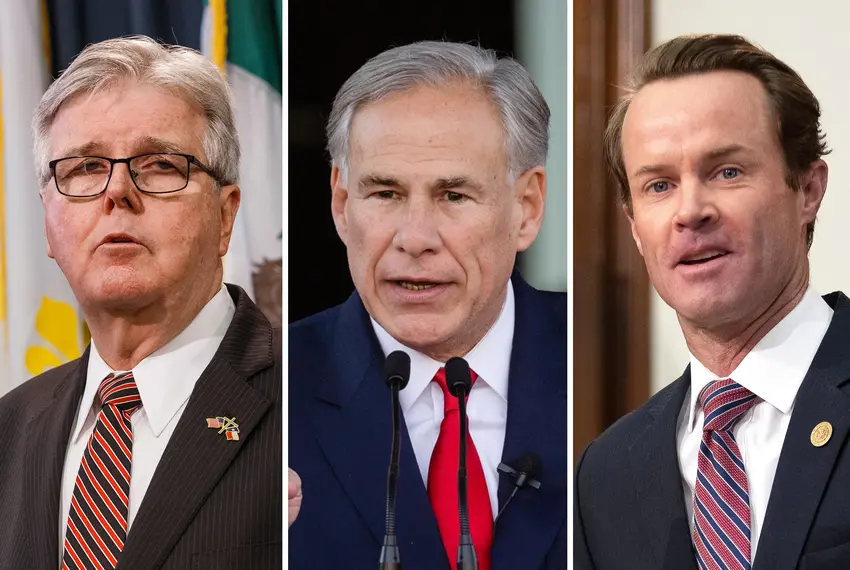 06/01/2023
Always happy to castigate the Texas House, Patrick breaks form to criticize the governor as misinformed and unsympathetic toward homeowners.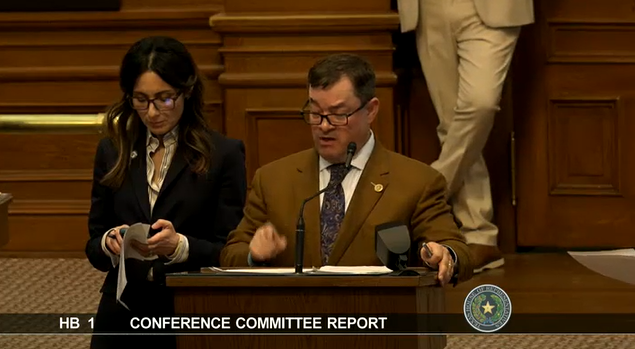 School Finance, Retirement | TRS | Social Security, Texas Legislature, Privatization | Vouchers, Educator Compensation | Benefits
05/30/2023
HB 100 was a casualty of a breakdown in communications between the House and Senate as the regular session drew to a close.