And so begins the tenure of the 85th Texas Legislature...

Teach the Vote
Date Posted: 1/11/2017 | Author: Monty Exter
Today marked the first official day of the 85th legislative session. At noon today, 181 legislators were sworn in before their families and other invited guests in their respective chambers. In the upper chamber, Senator Kel Seliger (R) of Amarillo was elected President pro tempore, while across the rotunda, Representative Joe Straus (R) of San Antonio was re-elected to his fifth consecutive term as Speaker of the House. In a dramatic show of strength, Speaker Straus was elected by a vote of 150 to 0. He is now tied with Gib Lewis and Pete Laney as the longest serving Speaker in Texas history. In his comments today, Speaker Straus called on his fellow House members to be thoughtful with tax dollars but also smart with regulation, doing their part to ensure that the legislature creates a government that works. In his remarks on crafting education policy this session, the Speaker called on legislators to partner with teachers and not treat them as adversaries. For the sake of educators and schoolchildren alike, we hope the sentiment of cooperation with the state's teachers prevails over the remaining 139 days of the 85th legislative session. Either way, your ATPE lobby team will be here every step of the way to report back on what the legislature is doing with regard to public education and to represent you with passion and professionalism at your Texas capitol. We encourage you to join us in our efforts by talking to your own lawmakers about ATPE's legislative priorities. ATPE members can use our convenient grassroots tools on Advocacy Central to track the progress of bills, send messages to lawmakers, and even receive mobile updates. Stay tuned to Teach the Vote and ATPE.org for more as the legislative session continues.
ATPE Lobbyist Monty Exter was at the Capitol to welcome legislators back for the start of the 85th legislative session.
Rep. Dan Huberty shows off a celebratory cookie he received during a visit from Humble ATPE's Gayle Sampley on opening day of the 85th legislature.
06/02/2023
The HB 100 voucher scheme dies at the end of regular session, plus a special session and the TEA takeover of Houston ISD begin.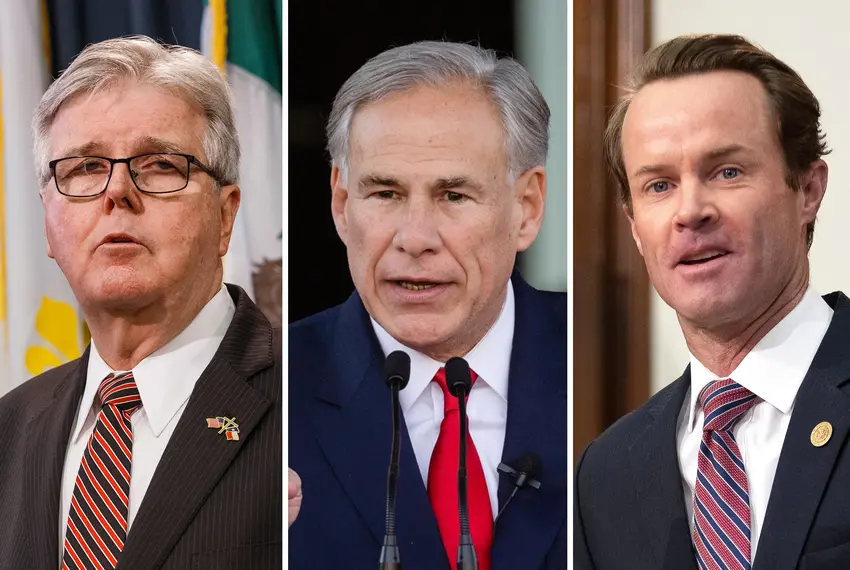 06/01/2023
Always happy to castigate the Texas House, Patrick breaks form to criticize the governor as misinformed and unsympathetic toward homeowners.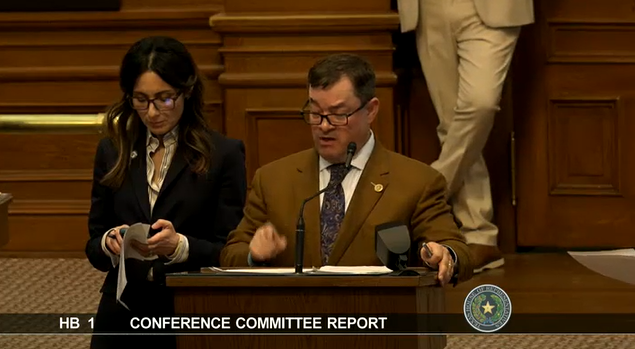 School Finance, Retirement | TRS | Social Security, Texas Legislature, Privatization | Vouchers, Educator Compensation | Benefits
05/30/2023
HB 100 was a casualty of a breakdown in communications between the House and Senate as the regular session drew to a close.