SBOE approves preliminary changes to science and language arts curriculum standards

Teach the Vote
Date Posted: 2/03/2017 | Author: Mark Wiggins
The State Board of Education (SBOE) welcomed two new members this week in its first meeting of 2017. Nonprofit executive Georgina C. Pérez (D-El Paso) and chiropractor Keven Ellis (R-Lufkin) were sworn in Tuesday, along with those reelected in November. Last week, Gov. Greg Abbott reappointed Donna Bahorich (R-Houston) to chair the 15-member body for a term expiring in February 2019. Committees were reshuffled for the new board, with chairs elected from among the members. Sue Melton-Malone (R-Robinson) was reelected as chair of the Committee on Instruction; David Bradley (R-Beaumont) was elected to chair the Committee on School Finance/Permanent School Fund; and Barbara Cargill (R-The Woodlands) was elected to chair the Committee on School Initiatives. On Wednesday, Texas Education Agency (TEA) Commissioner Mike Morath updated the board on deadlines for new instruction standards. The commissioner also fielded several questions from board members concerning the rollout of preliminary grades under the new "A through F" accountability system approved by the Texas Legislature in 2015. Many districts and parents have raised concerns that the system relies too heavily on standardized test results, and creates a superficial and misleading picture of campus and district performance. Official grades will be released in August 2018, and Morath acknowledged, "A lot of work has to go into it between now and then." The commissioner cited identifying pathways for career and technical education (CTE) as a particular area of concern under the new system. In an effort to address the concern, the agency recently issued school districts a list of 67 industry certifications that would theoretically count toward "postsecondary readiness" under Domain IV. Morath said TEA ran at least 40 different models of "A through F" internally, and promised the agency "will continue to gather feedback." Rules are expected to be finalized by Spring 2018, in order for the first official grades to be released on time. The board's agenda this week focused largely on curriculum standards. The Texas Essential Knowledge and Skills (TEKS) for biology once again drew passionate public comment revolving around evolution and creationism. In November, the board heard from members of teacher committees assigned to streamline the science TEKS. Biology teachers recommended the elimination of four sections that creationism proponents argued removed avenues for discussing alternatives to Darwin's theory of evolution. The teacher committee argued the sections were either unnecessary, were not grade level appropriate, or took up too much class time. This week, the board heard public testimony calling for those sections to be maintained in their original forms. Board members voted along party lines to reject three of the teacher committee's revisions to the biology TEKS. The board will hear more public testimony and take a final vote on the science TEKS when it meets in April. The board also gave final approval Friday to revised K-8 English Language Arts and Spanish Language Arts TEKS, with final approval set for April. Consideration of revised high school English Language Arts TEKS was postponed until April, which is within the timeframe for new TEKS under the current proclamation schedule for textbooks. On a final note of interest, the board voted to expand charter schools' ability to utilize the Bond Guarantee Program (BGP), which allows access to better interest rates by backing loans with the Permanent School Fund (PSF). In November, charter operators argued greater access would allow them to better keep pace with growth. This week, the board heard testimony from municipal securities specialists recommending additional due diligence and regulations for charters in order to protect the PSF. Capacity is determined by a multiplier currently set at 3.25 times the cost value of the PSF. The board voted to increase that multiplier to 3.5 times the cost value of the PSF, effective March 1, and 3.75 times the cost value of the PSF, effective September 1. The board also added the proviso that "under no circumstances could the capacity of the fund exceed the limits set by federal regulation." The rule will go into effect 20 days after filing.  
School Finance, Educator Preparation | Certification, Retirement | TRS | Social Security, Texas Legislature, Curriculum | Instruction, Privatization | Vouchers, School Safety, Educator Compensation | Benefits
03/24/2023
ATPE testifies against vouchers at marathon Senate Education Committee hearing, plus House committees hear bills on student restraint, curriculum issues, pre-k certification, and more.
03/23/2023
The Texas Senate Education Committee heard overwhelming opposition to school vouchers in a marathon hearing Wednesday, March 23.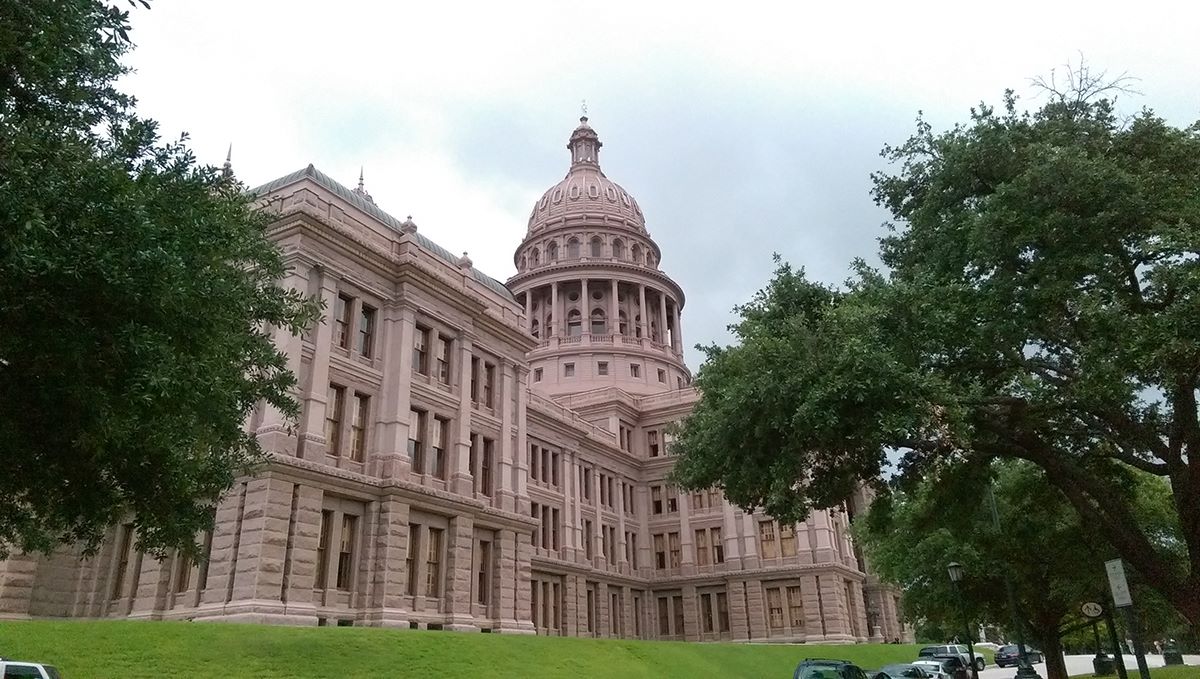 Educator Preparation | Certification, Texas Legislature, Curriculum | Instruction, Privatization | Vouchers, School Safety, Testing | Accountability
03/23/2023
The pace at the Capitol noticeably increased this week, including in the House Public Education Committee where ATPE testified on several bills.