House Public Education Committee convenes first meeting

Teach the Vote
Date Posted: 2/21/2017 | Author: Mark Wiggins
The House Public Education Committee met at the Texas State Capitol on Feb. 21, 2017. The committee heard invited testimony only. The House Public Education Committee held its first meeting of the 2017 legislative session today, Feb. 21. Newly-appointed chair Rep. Dan Huberty (R-Kingwood) began the hearing by appointing state Rep. Ken King (R-Canadian) chair of the Subcommittee on Educator Quality, where he is joined by Rep. Alma Allen (D-Houston) as vice-chair and Reps. Harold Dutton (D-Houston), Morgan Meyer (R-Dallas), and Gary VanDeaver (R-New Boston). Chairman Huberty kicked off the hearing by noting the committee's efforts to address school finance during the interim. After the Texas Supreme Court ruled the current system "lawful but awful," according to Huberty, the committee spent much of 2016 working on fixes under the leadership of then-outgoing Public Education Committee chair Jimmie Don Aycock (R-Killeen) and Appropriations chair John Otto (R-Dayton). Notably, Huberty vowed the committee would get to work on school finance early, and suggested the topic would be the focus of hearings during the next two to three weeks. Texas Education Agency (TEA) Commissioner Mike Morath briefed the committee on agency operations and priorities. The agency currently serves roughly 5.3 million students and oversees $56 billion in funds. About 348,000 teachers are employed across 8,685 campuses. Texas boasts an 88 percent high school graduation rate, despite serving a student body that is almost 60 percent economically disadvantaged. Morath highlighted a brief list of priority initiatives, including an agency "lesson study" initiative – a professional development tool used to develop best approaches to individual Texas Essential Knowledge and Skills (TEKS) components – as well as high-quality pre-kindergarten, math innovation zones, and rolling out the "A through F" accountability system. Chairman Huberty pressed the commissioner on several areas of recent interest, beginning with informal "caps" on special education enrollment unveiled by a Houston Chronicle investigation. Morath told the chairman the special education performance indicator at issue had "outlived its usefulness." House Bill 363 filed this session by Huberty would require TEA to cease using the indicator. Morath assured the chair, "If for some reason it doesn't pass, we're going to do it anyway." Chairman Huberty also asked the commissioner about TEA's interaction with testing vendor Educational Testing Service (ETS) over faulty STAAR tests. Morath said the agency has imposed financial penalties on ETS. Continuing on the testing subject, Huberty prodded Morath on efforts to shorten the STAAR test as required by Huberty's House Bill 743 from the 2015 legislative session. Morath indicated the process of creating a shorter test has cost the agency more than anticipated, and teachers may not have been provided adequate practice time with testing changes. In response to Huberty's inquiry regarding Districts of Innovation (DOI), Commissioner Morath testified that 105 districts have applied for DOI status thus far. According to the commissioner, the most popular exemptions are from teacher certification requirements, the first day of instruction, and class-size limits. With regard to charter schools, Morath told the committee the state currently hosts 178 public charter entities, which operate a total of 603 campuses and serve roughly 245,000 students – about five percent of the total student population. A total of 22 entities have had their charters revoked, and seven have been non-renewed. Chairman Huberty pointed out the state has not reached the charter cap and is not in danger of doing so. Rep. VanDeaver, a former superintendent, noted that in districts forced to pay recapture such as Houston ISD, the state pays more to educate a student in a charter school than in a public school. Finally, the committee received a briefing from Comal ISD Superintendent Andrew Kim, who chaired the Texas Commission on Next Generation Assessments and Accountability. The 15-member commission was convened as a result of House Bill 2804 in 2015, and delivered a report to the legislature in August 2016, which included nine final recommendations for new systems of student assessment and public school accountability. You can read the commission's full report here. Chairman Huberty concluded today's hearing by announcing that the committee will begin school finance discussions at the next meeting. The committee will hear from school districts when it meets again next Tuesday, and school finance bills will be posted for hearing the following week. Once those bills are voted out, Huberty said the committee will take up accountability issues, including A through F.
Rep. Dan Huberty Related: House Public Education Committee Chairman Rep. Dan Huberty will be one of our legislative panelists for ATPE at the Capitol, our upcoming political involvement training event exclusively for ATPE members on March 5, 2017.  
06/02/2023
The HB 100 voucher scheme dies at the end of regular session, plus a special session and the TEA takeover of Houston ISD begin.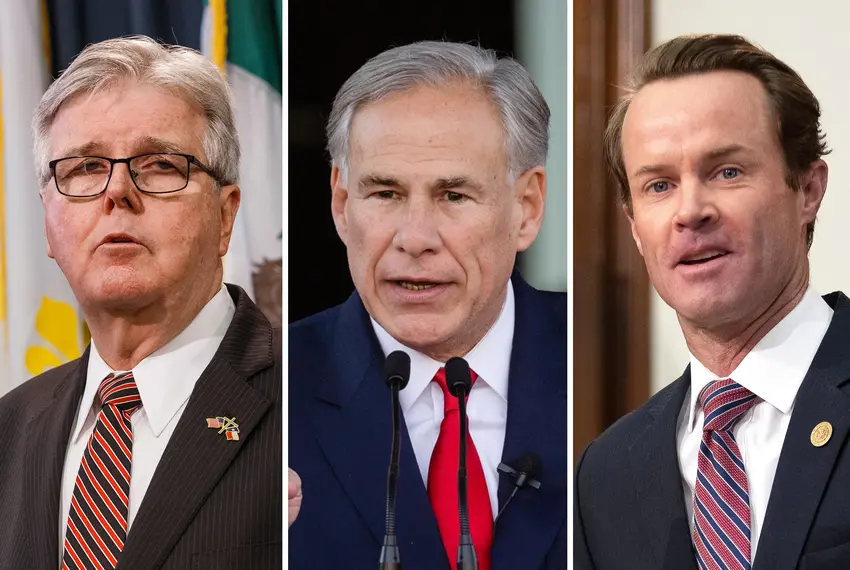 06/01/2023
Always happy to castigate the Texas House, Patrick breaks form to criticize the governor as misinformed and unsympathetic toward homeowners.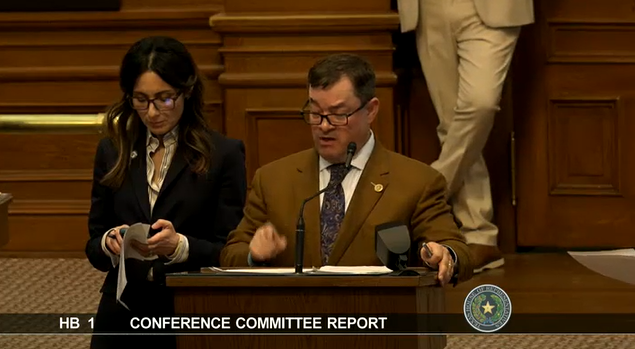 School Finance, Retirement | TRS | Social Security, Texas Legislature, Privatization | Vouchers, Educator Compensation | Benefits
05/30/2023
HB 100 was a casualty of a breakdown in communications between the House and Senate as the regular session drew to a close.