Teach the Vote's Week in Review: Dec. 15, 2017

Teach the Vote
Congress | Federal Elections Testing | Accountability
Date Posted: 12/15/2017 | Author: Jennifer Mitchell, CAE
As you're preparing for a holiday break, here's a look at this week's education news from ATPE:
---
As ATPE and other associations are working to encourage the education community to get out the vote in the 2018 elections, our GOTV efforts are rankling some officeholders and the special interests that have supported them financially. Seemingly frightened by the prospect of high voter turnout among educators, at least one lawmaker is complaining about school districts fostering a culture of voting among their staffs and students. As ATPE Lobbyist Mark Wiggins reported yesterday on our blog, Sen. Paul Bettencourt (R-Houston) is asking Texas Attorney General Ken Paxton to issue a legal opinion to try to stifle the nonpartisan voter education efforts being spearheaded by the Texas Educators Vote coalition, of which ATPE is a member.
ATPE and other groups involved in the movement were quick to defend the nonpartisan work of the coalition, which is comprised of several groups that do not endorse candidates at all. The League of Women Voters, for example, tweeted, "The League's mission is Empowering Voters. Defending Democracy! We are proud to partner with Texas Educators Votes and support their mission to create a culture of voting in Texas."
Some educators naturally questioned why a sitting state senator would want to dissuade educators from voting and teaching students about the importance of voting. "Why would a leader not want school boards to adopt a resolution that encourages students, faculty, and staff to #vote?" asked former ATPE State President Cory Colby (@EffectualEdu) on Twitter. Another educator (@drdrbrockman) tweeted, "Looks like @TeamBettencourt doesn't want educators to turn out to vote. Nothing in the Texas Educators Vote resolution pushes particular candidates or electoral outcomes." ATPE member Rita Long commented on our blog, "I will vote in every election and encourage every citizen to vote. It is my right and privilege to have a voice in our elections. Educators must use their votes to have a voice in what is happening in public education. Our students are our future. Education issues should be a top priority with every American."
Responding to the growing criticism on social media, Sen. Bettencourt doubled down on his unfounded claim that the coalition was using public school resources to promote particular candidates or ballot measures. The senator has not yet identified any examples of particular candidates allegedly being promoted by way of the coalition's GOTV efforts.
By law the Attorney General's office has six months to respond to Bettencourt's request for an opinion, but AG Paxton is likely to issue a ruling ahead of the 2018 primaries. Several education groups involved in the coalition efforts will be submitting briefs to the AG's office in the coming weeks. Stay to tuned to Teach the Vote for updates.
Related content: As part of our ongoing effort to encourage educators to participate in the 2018 primary and general elections as informed voters, be sure to check out our candidate profiles right here on our nonpartisan Teach the Vote website. This election cycle, we're featuring profiles of every candidate running for a Texas legislative seat, State Board of Education, governor, and lieutenant governor. Profiles includes incumbents' voting records on education-related bills, responses to our candidate survey, contact information for the campaigns, and additional information compiled by ATPE's lobby team. New information is being added daily as we learn more about the candidates.
If candidates in your area have not yet answered our candidate survey, please encourage them to do so. Inquiries about Teach the Vote and our candidate survey may be sent to government@atpe.org.    
---
The U.S. Congress conference committee established to hash out disagreements between the U.S. House and U.S. Senate Republican tax plans has come to an agreement on a final plan. The committee met Wednesday to review the plan in a public hearing. Much of the high-profile provisions of the final plan have been discussed in public and reported by the media. For example, the corporate tax rate would be reduced from 35 to 21 percent, the top tax rate for individuals would go from almost 40 to 37 percent, the Obamacare-era tax fine for those who don't buy health insurance would be removed, and the state and local taxes (SALT) deduction would be kept but capped at $10,000. Still, many smaller details of the negotiated plan remain unknown. Those include two issues raised in an ATPE letter to members of the Texas delegation: (1) a deduction for educators who use personal money to buy classroom supplies, and (2) a potential new tax for public pension investments, such as those in the Teacher Retirement System (TRS) trust fund.
The details of the bill are expected to be released later today. Follow @TeachtheVote on Twitter and watch for more updates as information becomes available. The tax bill must still receive a final vote of support in both chambers and receive the signature of the president before it becomes law, which Republican leadership hopes to have completed by Christmas.  
---
Students in some school districts affected by Hurricane Harvey will see relief from certain standardized testing requirements. The Texas Education Agency (TEA) announced Thursday that Commissioner Mike Morath would waive some STAAR requirements for certain students affected by the massive storm. The commissioner has remained reluctant to provide relief in the form of STAAR testing schedules or accountability requirements, but he changed his tune slightly after Gov. Greg Abbott joined the chorus of those in favor of loosening accountability and testing requirements for Harvey-affected students and schools. Morath sent a letter to impacted school districts on Thursday explaining that fifth and eighth grade students who fail to pass the required state standardized tests twice can advance to the next grade level if district educators agree they are ready. Learn more about Morath's decision to waive some testing requirements in this article from the Texas Tribune.  
---
The State Board for Educator Certification (SBEC) and State Board of Education (SBOE) will host a free conference on teacher preparation and retention in January. The one-day event will feature roundtable and panel discussions on how Texas can better prepare its future teachers, support those in the classroom, and retain teachers tempted to the leave the field. It will also feature keynote speeches from Doug Lemov, who authored Teach Like a Champion, and Peter Dewitt, the author of Collaborative Leadership: Six Influences that Matter Most.
The conference, titled Learning Roundtable: Recruiting, Preparing and Retaining Top Teachers, will be held at the Austin Convention Center from 8:30 am until 4:30 pm on Thursday, January 25, and will offer up to 5.5 hours of continuing professional education (CPE) to participating educators. To view the full-day agenda, learn more about the event, or register to attend, visit the Texas Education Agency's conference web page.
Related content: SBEC met last week for its final meeting of the year to discuss a broad agenda that included rulemaking resulting from bills passed during the 85th legislative session. The board also rejected revisiting a controversial and unnecessary pathway for superintendent candidates to seek certification without prior experience in a classroom, school, or managerial role. Read a recap of the meeting from ATPE Lobbyist Kate Kuhlmann who attended the meeting and testified on behalf of ATPE.  
---
The Teacher Retirement System (TRS) board met yesterday and today, and ATPE Lobbyist Monty Exter was in attendance. As reported in Exter's blog post, the meeting included a discussion of the annual reports on the actuarial valuation of the TRS pension and healthcare funds.  
---
Texas Legislature, Elections, Curriculum | Instruction, Privatization | Vouchers, School Safety
05/05/2023
Don't forget to vote Saturday in the May 6 local election. Plus, the House will be tackling its first Saturday calendar, which means sine die is nigh.
06/02/2023
The HB 100 voucher scheme dies at the end of regular session, plus a special session and the TEA takeover of Houston ISD begin.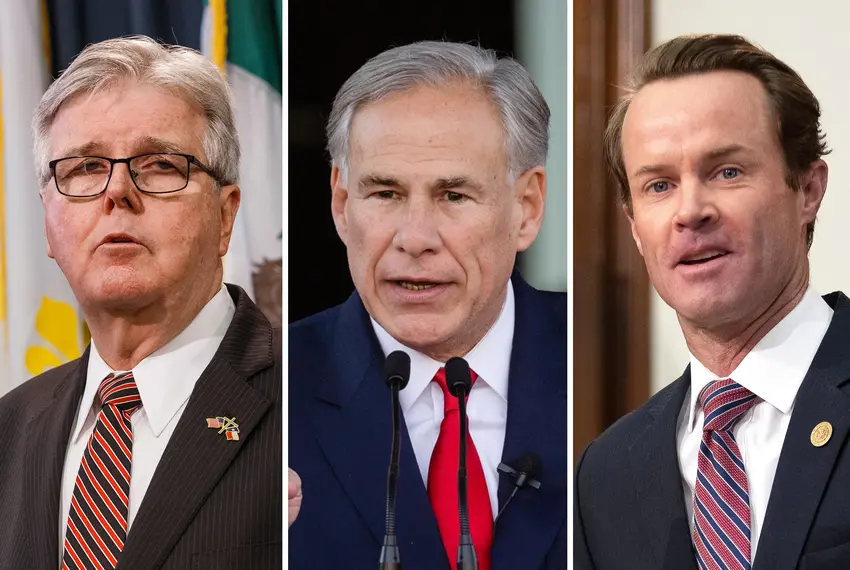 06/01/2023
Always happy to castigate the Texas House, Patrick breaks form to criticize the governor as misinformed and unsympathetic toward homeowners.