Teach the Vote's Week in Review: Dec. 1, 2017

Teach the Vote
Retirement | TRS | Social Security Congress | Federal
Date Posted: 12/01/2017
The weekend is here, and it's time for your wrap-up of education news from ATPE:
---
The U.S. House of Representatives Committee on Ways and Means Chairman Kevin Brady (R-TX) provided a guest post this week on the Windfall Elimination Provision (WEP). He calls the WEP "unfair to public servants in Texas and across the nation" and says it is time for a fix.
ATPE has worked for decades to repeal the WEP, an arbitrary formula that affects the retirement earnings of some public employees who are eligible for both Social Security and government pensions (such as TRS). More information from ATPE on the WEP as it currently exists can be found here. In recent years, ATPE has joined with a coalition of active and retired public employee groups from Texas and across the country to bolster our work specific to this issue, working closely with Chairman Brady and his staff in order to repeal the WEP and replace it with a fairer formula for affected active and retired public employees.
Chairman Brady's guest post addresses his thoughts on the current WEP and his vision for a new approach.  
---
The Permanent School Fund (PSF), an endowment used to help fund public education in Texas in a variety of ways, has hit a record value: $41.44 billion as of August 31. The Texas Education Agency and the State Board of Education (SBOE), which manages the majority of the fund, announced the milestone this week, adding that a projected $2.5 billion from the PSF is expected to be distributed to Texas schools during the 2018-2019 biennium. For more on the announcement, the fund's purpose, and the a brief history of the fund, check out this post from ATPE Lobbyist Mark Wiggins.  
---
12/02/2022
It's December! As ATPE gears up to fight for public education in the Texas legislative session starting next month, we're also pushing Congress to pass an important bill before its session ends.
Retirement | TRS | Social Security, Congress | Federal
12/02/2022
ATPE and retiree groups are urging Congressional leaders to complete negotiations by the end of 2022 on a deal to fix the Windfall Elimination Provision.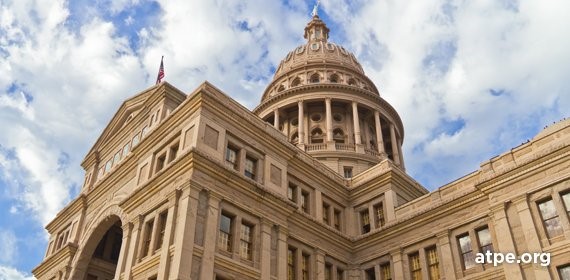 School Finance, Educator Preparation | Certification, Texas Legislature, Curriculum | Instruction, Privatization | Vouchers
12/01/2022
The Texas Commission on Virtual Education met Wednesday to discuss a draft of the commission's findings and recommendations for the 2023 legislative session.