Teach the Vote's Week in Review: Aug. 4, 2017

Teach the Vote
Texas Legislature
Date Posted: 8/04/2017 | Author: Jennifer Mitchell, CAE
Here's a look at this week's education news as reported by the ATPE lobby team:
---
The Texas House passed several bills relating to school funding and narrowly rejected a bill to extend payments to some districts today on the floor.
Most importantly, the House passed school finance House Bill (HB) 21, which would put an additional $1.8 billion into the public school system. The bill would raise the basic allotment to $5,350 from $5,140, provide $200 million hardship grants to districts losing additional state aid for tax reduction (ASATR), expand career and technology education (CTE) allotment funds to the eight grade, and increase weighted funding for dyslexia and bilingual education. This legislation was killed by the Senate during the regular session after Lt. Gov. Dan Patrick refused to allow a school finance bill to pass without a voucher attached. Earlier this week, the committee reconsidered HB 21 in order to remove controversial charter school facilities funding that had been attached to the bill filed at the beginning of the special session. The House also passed HB 30, which would pay for HB 21 by deferring payments to school districts through the Foundation School Program (FSP).
"This bill is the most important legislation, I believe, we're debating during this session," House Public Education Committee Chairman Dan Huberty (R-Houston) told members on the House floor.
The House also approved HB 23, which would create a grant program for students with autism and related disorders. The House voted down HB 22, which would extend ASATR funding for an additional biennium. Some school districts which rely heavily upon ASATR funding have warned they may have to close schools once the funds expire this year. After initially passing on a vote of 73 to 70, HB 22 was voted down 67 to 61 after a vote verification was requested.  
---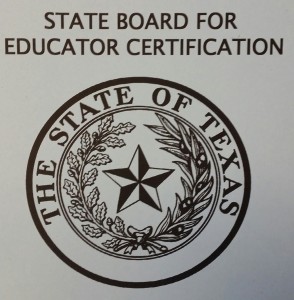 The State Board for Educator Certification (SBEC) has been meeting today in Austin. ATPE Lobbyist Kate Kuhlmann attended the meeting and provided this update on the board's activity.
The board met to cover a fairly lengthy agenda, as it begins the process of writing rules to implement laws passed during the regular session of the legislature. Laws involving teacher misconduct, professional development, educator preparation, and more were passed and now require a sometimes lengthy process of developing and finalizing SBEC rules that reflect the new laws. While no final decisions were made with regard to new laws, the process was initiated for many and the board gave preliminary approval to a new law regarding military spouses seeking educator certification in Texas. The board also gave preliminary approval to the continuing professional education pieces of three laws involving cyber-bullying, educator misconduct, and digital literacy. Still, not all actions taken by the board were the result of changes to law. Preliminary approval was granted to a new rule proposal regarding diagnostician and counseling certification, and final approval was given to new requirements regarding English language proficiency for educator preparation candidates.
Yesterday, many of the board members also convened for a work session organized and directed by the Texas Education Agency (TEA) staff that support the board. Staff presented items on ethics, the mission of the board, certification structure and requirements, and legal sanctions. On a few items, TEA staff sought feedback from the board that will play out in future meetings. Those include decisions to revisit an additional route to certification for non-traditional superintendents (three already exist), add fines to sanctions regarding certain principal and superintendent reporting requirements (authority granted to them by the 85th Texas Legislature in the instance of inappropriate relationship reporting), and restructure the current Texas certification design. The latter involves the addition of the EC-3 certification required by the legislature. Staff also pressed the board to consider a multi-tiered certification structure that involves standard, accomplished, distinguished, and master certifications. The conversation was linked to implementation of performance-based assessments for certification, inclusion of national board certification, and student data.
Watch for more on all of thee topics at future meetings. The agenda for today's meeting can be viewed here and an archived video of the meeting will be posted here.  
---
Earlier this week, the Texas House voted to approve additional funding for TRS healthcare programs. ATPE Lobbyist Mark Wiggins provided additional information in this blog post on Tuesday.
The two bills approved by the lower chamber, House Bill (HB) 20 by Rep. Trent Ashby (R-Lufkin) and HB 80 by Rep. Drew Darby (R-San Angelo), will head next to the Senate where their future is uncertain. Ashby's HB 20 calls for pulling $212 million from the state's rainy day fund in order provide one-time relief for retired educators who are facing higher deductibles as a result of a longtime shortfall in TRS-Care funding. The Senate has demonstrated little interest in using the rainy day fund for lowering healthcare costs or any other education-related expenses. Darby's HB 80 would make it easier for TRS to provide its members with a cost-of-living adjustment in the future.
Stay tuned to Teach the Vote for updates on both these bills in the latter part of the special session.  
---
The Texas Education Agency has released its draft of a state plan for compliance with the Every Student Succeeds Act (ESSA). As we reported last week, TEA is inviting stakeholders to submit their feedback on the draft plan, and, this week, ATPE Lobbyist Kate Kuhlmann has more on the draft plan. The comment period ends Aug. 29, 2017. Comments can be submitted by email to essa@tea.texas.gov. For additional information and to view the draft ESSA plan, click here.  
---
The House Public Education Committee held a formal meeting after the House adjourned Friday to strip the controversial voucher from SB 2. The committee substituted state Rep. Gary VanDeaver's (R-New Boston) HB 320 into SB 2, replacing all of the language approved by the Senate. VanDeaver's bill would create an education enhancement program for certain students with disabilities. The program would cover costs for transportation, private tutoring, educational therapies and related services for students with dyslexia, autism, speech disabilities, and learning disabilities. Program participants would continue to be public school students and would retain IDEA rights. The program would be funded at $10 million per year from the state's general revenue fund. The bill will now head to the full House for consideration.
House Public Education Committee meeting August 4, 2017.
In addition to the substituted SB 2, the committee approved CSHB 60, HB 98, HB 145, HB 149, HB 157, HB 204, CSHB 272, HB 324, CSHB 320, and HB 232.
---
06/02/2023
The HB 100 voucher scheme dies at the end of regular session, plus a special session and the TEA takeover of Houston ISD begin.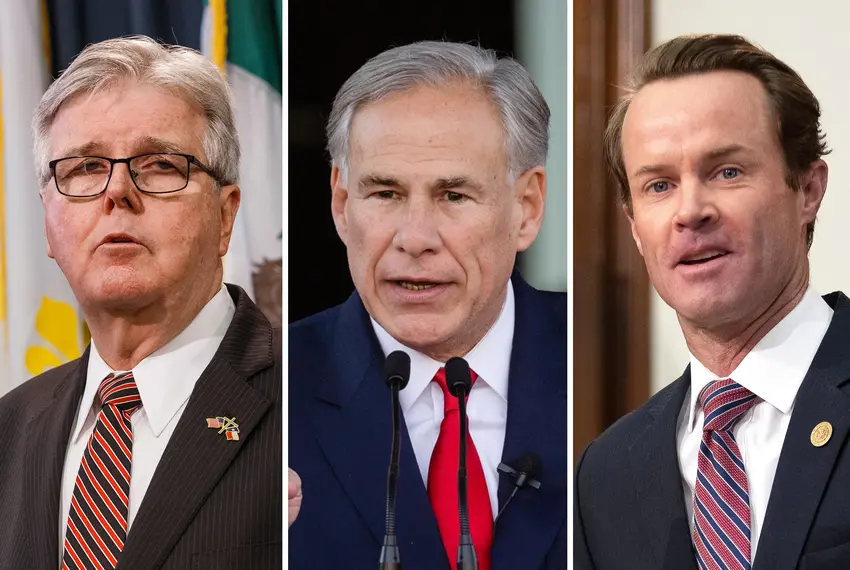 06/01/2023
Always happy to castigate the Texas House, Patrick breaks form to criticize the governor as misinformed and unsympathetic toward homeowners.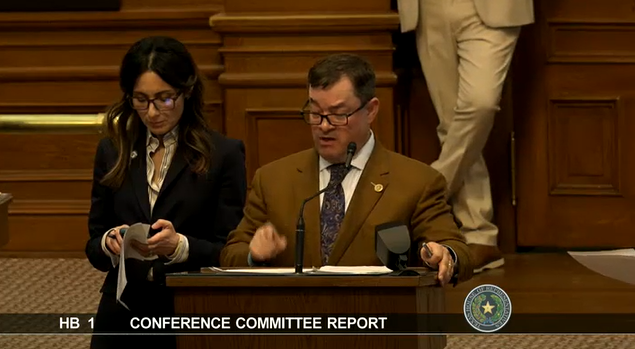 School Finance, Retirement | TRS | Social Security, Texas Legislature, Privatization | Vouchers, Educator Compensation | Benefits
05/30/2023
HB 100 was a casualty of a breakdown in communications between the House and Senate as the regular session drew to a close.