TEA releases draft Texas plan to satisfy ESSA

Teach the Vote
Congress | Federal
Date Posted: 8/03/2017
The Texas Education Agency (TEA) released its draft plan Monday to satisfy requirements under the Every Student Succeeds Act (ESSA), the federal education law that replaced No Child Left Behind (NCLB). Texas's draft plan offers an initial look into how TEA intends to implement the federal policy and funding parameters involving accountability, educator effectiveness, struggling schools, and more. The public has through August 29 to submit feedback on the draft plan.
Since President Obama signed ESSA into law in December 2015, the U.S. Department of Education (ED), under the direction of both the Obama and Trump administrations, has spent time developing, altering, and in some cases even omitting the rules that govern the law. Now that they've been finalized, it is on states to submit a plan telling ED how they intend to implement the law at the state and local level. Like other states, Texas has until September 18 to finalize and submit its ESSA state plan, which will then go through a peer review process for approval.
Texas's draft ESSA plan can be read in its entirety here; below are some initial takeaways:
Long-term goals
ESSA removed adequate yearly progress (AYP) from federal law, instead giving states the task of establishing their own long-term, ambitious goals for academic achievement. Texas's draft ESSA plan establishes an academic achievement (as measured by annual STAAR results in reading/language arts and mathematics) goal intended to align with the state's 60X30 goal, which seeks to have 60% of Texans aged 25-34 possessing some form of post-secondary credential by 2030. To assist in accomplishing that, TEA sets a goal under ESSA of having 90% of all students and subgroups at the "approaches grade level" performance level by 2032.
Other long term goals include a four-year graduation rate of 96% and a 46% threshold for students making progress toward English language proficiency, all by 2032. The plan includes interim targets in five-year intervals. These are laid out in the chart in Appendix A, with some targets not yet identified.
Accountability indicators
Indicators defined under federal accountability requirements include an academic indicator, an indicator of achievement specific to schools other than high schools, a graduation rate indicator, an English language proficiency indicator, and a school quality or success indicator. Texas's accountability system, which was altered as recently as this year during the 85th Texas Legislature under HB 22, now consists of three domains and indicators within indicators that can be used to satisfy federal indicator requirements.
Texas's plan intends to utilize STAAR test results (both proficiency and growth), Texas English Language Proficiency Assessment System (TELPAS) results, graduation rates, and post-secondary readiness rates to satisfy the first four federal indicator requirements. To weigh the school quality and success indicator, which is new under federal law, the draft plan suggests using STAAR results in elementary and middle schools and post-secondary readiness rates in high schools. More on these indicators are found in the table starting on page 17 of the draft ESSA plan.
The state draft plan highlights the state's A-F system as a way of satisfying differentiation requirements under federal law, which says that states' accountability systems must be able to "meaningfully differentiate" among all schools in the state.
Identifying and supporting struggling schools
TEA offers four options for identifying the 5% of Title I schools considered to be the most struggling and in need of comprehensive support and improvement: (1) all F rated schools, (2) all F rated schools and all schools rated D for multiple years, (3) all F and D schools, or (4) all schools existing in the bottom 5% when ranked chronologically. The options work so that if the first option does not constitute 5% of all schools, then the second option is triggered, and so on. Any campus that does meet a 67% 4-year graduation rate would also automatically be identified for comprehensive support and improvement.
For schools that remain in need of comprehensive support for five years, interventions including the following could be implemented: school closure, partnership with a charter school, charter school conversion to include independent governing board and leadership change, or oversight by a Conservator or state-appointed Board of Managers.
The Texas draft plan proposes reserving 7% of the state's Title I funding for struggling schools, an unidentified portion to be delivered via formula funding and an unidentified portion for competitive grant funding. More on identifying and supporting struggling schools can be accessed beginning on page 21 of the draft plan.
Educator effectiveness
The Texas plan highlights two ongoing strategies for spending educator effectiveness funding under Title II of ESSA: continued investment in the Texas Equity Toolkit and implementation of an instruction leadership initiative, which is "designed to provide to LEAs and schools that did not earn satisfactory ratings on the state accountability system with comprehensive instructional leadership training for principal supervisors, principals, assistant principals, and teacher leaders in an effort to build skills in coaching, growing, and developing educators." TEA also intends to reserve 3% of the funding for district grants focused on improving principal practice, potentially through "principal residency programs." The plan also highlights recent changes made to the certification structure for educators in Texas and ongoing efforts to change Texas's principal preparation as improvements to educator effectiveness. The draft plan's portion covering Tittle II of federal law begins on page 37.
Equitable access to educators
TEA identifies in its draft plan three "priority contributing factors" why schools with high concentrations of low-income and minority children have inequitable access to experienced and effective educators teaching within field. They center on insufficient training, support, and alignment between and within districts. For teacher training, the draft plan proposes addressing this through continued support and implementation of T-TESS, the Educator Excellence Innovation Program (a grant program supporting innovative retention, training and support within districts), the recent changes to teacher preparation rules, and Lesson Study (a professional development program). More beginning on on page 27 of the draft plan.
Assessments
The state, at least currently, is poised to continue federal testing requirements that, in Texas, amount to annual STAAR assessments in reading and math in grades 3-8 plus three science assessments (in grades 5 and 8 plus once in high school). The new federal law does offer states some minimal flexibility to assess students and provides for a pilot program where states and districts can more meaningfully address alternate approaches to assessing students.
The public comment period is open now and runs through Tuesday, August 29. Comments on the draft plan can be submitted via email to essa@tea.texas.gov.
06/02/2023
The HB 100 voucher scheme dies at the end of regular session, plus a special session and the TEA takeover of Houston ISD begin.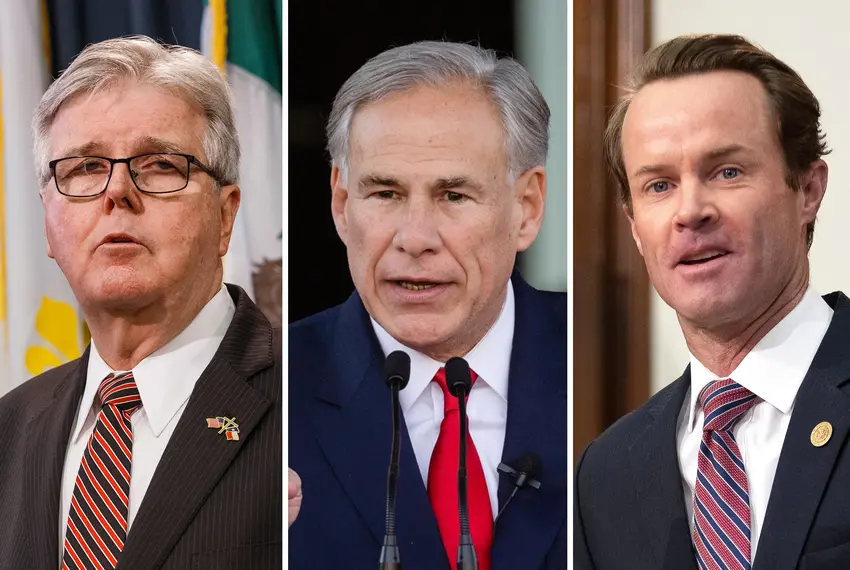 06/01/2023
Always happy to castigate the Texas House, Patrick breaks form to criticize the governor as misinformed and unsympathetic toward homeowners.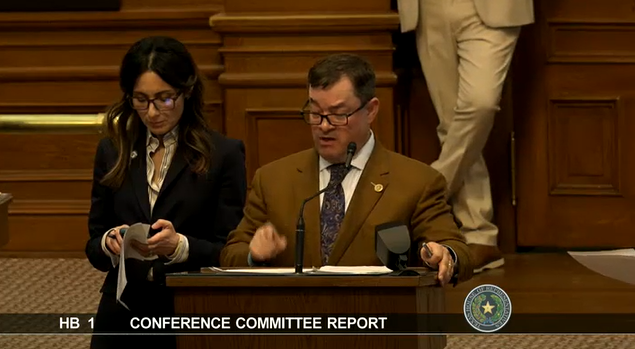 School Finance, Retirement | TRS | Social Security, Texas Legislature, Privatization | Vouchers, Educator Compensation | Benefits
05/30/2023
HB 100 was a casualty of a breakdown in communications between the House and Senate as the regular session drew to a close.