How you can assist Hurricane Harvey relief efforts

Teach the Vote
Miscellaneous
Date Posted: 8/28/2017 | Author: Mark Wiggins
Much of Texas, especially Southeast Texas and the Coastal Bend, continues to deal with the disastrous results of Hurricane Harvey. With ongoing emergency conditions across large parts of the state, many of our members in less affected areas are asking how they can help.
AFFECTED AREAS
Thousands of students, faculty and staff are expected to be displaced in Houston, which continues to experience catastrophic flooding and rescue operations. There will be a need for school uniforms, school supplies, and financial donations in HISD. District staff is organizing recovery and relief efforts at this early stage. Surrounding districts will likely face similar challenges.
The Red Cross is operating emergency shelters and is distributing truckloads of supplies across affected areas. Information on where to find a shelter, reconnect with loved ones, and obtain relief can be found by following this link to the Red Cross website. General information regarding emergency shelters for those evacuating disaster areas can be obtained by calling 2-1-1.
NORTH TEXAS
Dallas County Voluntary Organizations Active in Disaster member Trusted World is accepting donations and volunteers for the Hurricane Harvey Donation Drive. Supplies needed include:
New underwear and socks (all sizes)
Non-Perishable food
Toiletries
Feminine hygiene products
Baby diapers, wipes and formula
Donations can be dropped off Monday between 3:00 pm and 8:00 pm and Tuesday through Friday from 9:00 am to 7:00 pm at 15660 Dallas Parkway. More details can be found by following this link to their website.
CENTRAL TEXAS
According to Austin Eater, several Austin bars and restaurants are collecting money or sending partial sales proceeds to help those affected by Hurricane Harvey.
The city of San Antonio is collecting non-perishable food, baby food, water, new or packaged clothing and hygiene items. San Antonio Mayor Ron Nirenberg posted a list of donation drop locations to Twitter:
We have coordinated with our city council to collect necessary items for evacuees at district offices near you. See below: #CompassionateSA pic.twitter.com/B2YgOKVT4M

— Mayor Ron Nirenberg (@Ron_Nirenberg) August 27, 2017
STATEWIDE
Providing financial assistance through the Red Cross is quick and easy:
Text "HARVEY" to 90999 to make a $10 donation
Call 1 (800) RED-CROSS
Visit www.redcross.org
The Houston Press has compiled a list of food banks, which can also accept monetary donations as well as foodstuffs: 
Houston Food Bank
832-369-9390
www.houstonfoodbank.org
Galveston Food Bank
409-945-4232 
www.galvestoncountyfoodbank.org
Food Bank of the Golden Crescent (Victoria) 
361-578-0591 
www.victoriafoodbank.org
Closed Friday
Corpus Christi Food Bank
361-887-6291
www.foodbankcc.com
Southeast Texas Food Bank (Beaumont) 
409-839-8777 
www.setxfoodbank.org
Food Bank of the Rio Grande Valley (Pharr) 
956-682-8101 
www.foodbankrgv.com
Brazos Valley Food Bank (Bryan)
979-779-3663 
www.bvfb.org
Central Texas Food Bank (Austin)
512-282-2111
www.centraltexasfoodbank.org
San Antonio Food Bank
210-337-3663
www.safoodbank.org
Houston Texans NFL star J.J. Watt launched a YouCaring Houston Flood Relief campaign which has raised more than $460,000 of its $500,000 goal. Watt announced the fund in an Instagram post: 
Donations can also be made to the Salvation Army, Catholic Charities, Texas Diaper Bank, Samaritan's Purse, North American Mission Board/Southern Baptist Disaster Relief, and SPCA of Texas. Texas Monthly has a list of additional aid organizations in this article on Hurricane Harvey aid.
Educator Preparation | Certification, Retirement | TRS | Social Security, Texas Legislature, Educator Rights, Privatization | Vouchers, School Safety, Educator Compensation | Benefits, Miscellaneous
03/10/2023
On final day of bill filing, Texas lawmakers rush to file legislation on vouchers, teacher pay, and more.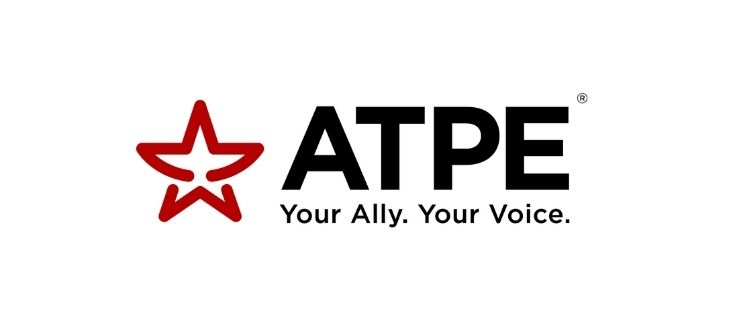 School Finance, Texas Legislature, Privatization | Vouchers, Educator Compensation | Benefits
05/28/2023
ATPE thanks legislators who stood strong with public education students and educators.
School Finance, Retirement | TRS | Social Security, Texas Legislature, Educator Rights, Curriculum | Instruction, Privatization | Vouchers, School Safety, Educator Compensation | Benefits
05/26/2023
Vouchers are still a threat and the attorney general faces impeachment in the final days of the 88th Legislature.