Late night House hearing tackles Tebow bill, vouchers

Teach the Vote
Date Posted: 4/28/2017 | Author: Mark Wiggins
The House Public Education Committee met Thursday morning just hours after the House wrapped up a marathon floor session on immigration legislation. Members heard a handful of bills just hours after debate from the previous day wrapped up on the House floor, then broke for another long day of floor activity. After the committee resumed its meeting Thursday evening, members voted out the following items of pending legislation:
HB 145, which would require any district with a student enrollment that includes more than 1,000 African-American males to use only the academic achievement differentials among African-American males for accountability purposes under the first domain of "A through F."
CSHB 306, the anti-cyberbullying bill. A committee to the bill substitute removed language relating to bullying "causing a student to suffer substantial negative mental health affects." The substitute also removed language that would have prohibited bullying outside of school related activities. The new version loosened time restraints on reporting, removed the protection for anonymous reporting and removed mandatory reporting to law enforcement. It added a mental health training provision, removed the liability cause of action for parental responsibility, removed the newly-created crime of cyberbullying and added cyberbullying to harassment penal code. The substitute removed all of the felony language and added a severability clause.
CSHB 674, which was heard Thursday morning.
CSHB 811, which would extend ASATR through 2021 at an estimated cost of $402 million over the next two years. A committee substitute moved the expiration of ASATR to September 2019 for most districts.
HB 884, which would order the State Board of Education (SBOE) to review and revise the foundation curriculum Texas Essential Knowledge and Skills (TEKS) to be narrower and require less time than the TEKS adopted as of January 1, 2017.
CSHB 1152, which would require a successful voter referendum before a board of trustees is allowed to change the name of a school district. State Rep. Harold Dutton (D-Houston) voted against the bill, and Vice-chair Diego Bernal (D-San Antonio) voted present.
HB 1799, which would create a registry for teachers who have been involved in inappropriate relationships with students or those who have been deemed ineligible to teach as a result of their criminal history.
CSHB 2209, which would incorporate "universal design for learning" into the required training for all classroom teachers. It would require additional continuing education and require SBEC to add training in disabilities to the requirements for educator preparation programs (EPPs).
CSHB 2395, which would order each district and charter to test their water for lead using a third-party testing service.
HB 2782, which would prohibit the Texas Education Agency (TEA) commissioner from implementing an accountability system designed to produce A-F results along a bell curve, and would require implementation in a manner that provides the mathematical possibility that all districts and campuses receive an "A" rating.
HB 2790, which would allow an independent apprenticeship committee to conduct an apprentice program and receive funding.
CSHB 3349, which would allow for abbreviated certification for CTE.
CSHB 3526, which would rename the instructional materials allotment to the technology and instructional materials allotment. A committee substitute removed the study requirement.
CSHB 3606, which would order the TEA to conduct a survey regarding the number of physical education classes, ratio of students enrolled in PE, average PE class size, etc.
CSHB 3887, which would add physical and emotional trauma training to the mental health training requirements for school staff.
ATPE lobbyist Monty Exter testifying before the House Public Education Committee, April 27, 2017. Thursday's hearing stretched into the early morning hours, finally wrapping up just after 3:00 a.m. Friday. The day's hearing began Thursday morning with
HB 674
by state Rep. Eric Johnson (D-Dallas), which would prohibit a student under six from being placed in out-of-school suspension unless he commits a violent or drug-related offense.
HB 2159
 by state Rep. Helen Giddings (D-DeSoto) would allow at least a two week grace period for students whose meal card expires and extend credit in order for them to be able to continue to purchase meals. ATPE supports this bill.
HB 2093
 by state Rep. Rick Miller (R-Sugar Land) would order TEA conduct a study and issue a report to determine the most appropriate method for including the performance of gifted and talented students in determined school accountability.
HB 3684
 by state Rep. Carol Alvarado (D-Houston) would add instruction to prevent the use of e-cigarettes to the tobacco prevention section of the duties of the local school health advisory committee.
HB 1759
 by state Rep. John Smithee (R-Amarillo) would allow a school district and county to enter into a contract for the district to contribute resources to pay for an instructional facilities or stadium owned by, on the property of or under the control of the county. Rep. Smithee explained it would allow his local school district to utilize a former minor league baseball facility.
HB 3861
 by state Rep. Eddie Rodriguez (D-Austin) would allow a failing campus to operate as a community school as a campus turnaround plan. The bill would require a school partner with a lead organization that has experience implementing a community school plan and would require approval of at least 75 percent of campus faculty and staff, as well as 75 percent of parents. It would prohibit the TEA commissioner from closing a campus without first giving them the opportunity to operate as a community school, essentially establishing the model as a backstop.
HB 3437
 by state Rep. Joe Moody (D-El Paso) would order the TEA to develop a special education recovery program for the benefit of students negatively affected by the special ed "cap." The bill would order the agency to identify students who were denied special education services and offer reevaluation. It would determine the districts required to participate by identifying those whose special education enrollment declined by 75 percent or 200 students from the 2004-2005 school year to the 2016-2017 school year. Rep. Moody introduced a committee substitute that would focus on parental notification that the cap is no longer in effect, while allowing for the incorporation of forthcoming guidance from the U.S. Department of Education.
HB 1692
 by state Rep. Cole Hefner (R-Mount Pleasant) would allow a licensed handgun owner to store a firearm in a vehicle parked in the parking lot of a public school, open-enrollment charter school or private school.
HB 1516
 by state Rep. Jeff Leach (R-Plano) would allow a school district to excuse a student on final exam day if they're exempt from the final without the district losing ADA funding.
HB 3472
by state Rep. Matt Schaefer (R-Tyler) would exempt those teaching applied STEM or noncore mathematics courses from the requirement to hold a bachelor's degree and obtain permission from the TEA commissioner in order to obtain a school district teaching permit. ATPE lobbyist Monty Exter testified against HB 3472, pointing out that school districts are already allowed to designate uncertified subject matter experts as teachers through the district permit process, which can be renewed. Exter noted that it is educationally inappropriate for an individual without a college degree to be teaching a mathematics course.
HB 2329
 by state Rep. Cindy Burkett (R-Sunnyvale) would prohibit the Dallas County school district from assessing a countywide equalization tax. Burkett explained her bill deals with concerns over the management of Dallas County Schools, which provides transportation services to several districts in the Dallas area.
HB 867
 by state Rep. Jason Villalba (R-Dallas) would expand the school marshal program to private schools.
HB 930
 by state Rep. Pat Fallon (R-Frisco) would allow a board of trustees of an independent school district to enact or lift term limits.
HB 3244
 by state Rep. Poncho Nevárez (D-Eagle Pass) would allow a district to provide a salary bonus "or similar compensation" to a teacher who completes autism training through a regional education service center. ATPE supports this bill.
HB 1261
 by state Rep. Gina Hinojosa (D-Austin) would ban charter schools from discriminating based generally on discipline history. ATPE lobbyist Mark Wiggins testified in support of HB 1261, pointing out that discriminatory admissions policies are not product envisioned in the original idea that charter schools operate as laboratories of innovation. If charters are to be deemed successful, they should be deemed so by proving they are capable of successfully educating the same mix of students as traditional schools.
HB 3270
 by state Rep. Dwayne Bohac (R-Houston) would waive background check requirements for certain construction subcontractors working under specific conditions that render student contact unlikely.
HB 1687
 by Rep. Bohac would require each district to develop a written agreement between the student, teacher and parents for every grade level that outlines the responsibilities of each. Parents and teachers would be required to sign, and the district would be responsible for determining enforcement of signatures and provisions.
HB 1577
 by state Rep. J.M. Lozano (R-Kingsville) would prohibit UIL from assigning a school to a district for competition purposes that would require the school to travel more than 100 miles to compete, unless placement in an appropriate conference based on the school's enrollment is unavailable and the school declines placement in a district in a conference for schools with higher enrollment.
HB 4027
 by state Rep. Alma Allen (D-Houston) would add additional guidelines to the transition plan for special education students preparing to leave the public school system. ATPE supports this bill.
HB 2730
 by state Rep. Eddie Lucio III (D-Brownsville) would allow the TEA commissioner to create additional CTE credentials or certificates. The bill would order the commissioner to conduct a study to identify unmet needs and create a credential or certification for information technology in accordance with the results of the study. According to the fiscal note, HB 2730 could cost $535,000 over the biennium ending August 31, 2019. ATPE supports this bill.
HB 1335
 by state Rep. Ron Simmons (R-Carrollton) would create a voucher in the style of an "education savings account" (ESA) for certain children with special needs and other educational disadvantages. According to the
fiscal note
, HB 1335 would cost the state as much as $212 million over the next biennium. Under extensive questioning by committee Chairman Dan Huberty (R-Houston), Rep. Simmons acknowledged that an ESA voucher would likely not cover the full cost for a school that specializes in special education. TEA staff pointed out districts are already required to contract with private programs for the full cost of special education services in the event that the district does not provide those services itself. Such a contract could cost $76,000 per year for a single student for whom the district generates roughly $10,000 in per-pupil funding. ATPE lobbyist Monty Exter testified against HB 1335, pointing out that the bill is open to students that have not been in the public school system, which would dramatically increase the fiscal note. Exter also noted that the bill does not specify who will determine whether children should be enrolled in a special education program. Exter suggested that concerns about a special education voucher being a toehold for a full voucher program could be allayed if lawmakers passed a constitutional amendment to limit any voucher program to special education. Such an amendment would require a legislative supermajority to reverse.
HB 4193
 by Rep. Simmons would set up a bank account and debit card for qualifying special education students to receive money for educational services and therapies. The program could be funded through special education grants under Chapter 29. The bill would establish the financial framework for a special ed ESA. According to the
fiscal note
, the true fiscal impact of HB 4193 cannot be determined due to the uncertainty of the grant program, but costs to the state could be quite substantial. ATPE lobbyist Monty Exter testified neutrally on HB 4193, raising concern over the way the language mirrors an ESA.
HB 1323
 by state Rep. James Frank (R-Wichita Falls), referred to by some supporters as the "Tim Tebow bill," would allow home-schooled students to participate in University Interscholastic League (UIL) sponsored activities. This would create an uneven playing field that would leave public school students at a significant competitive disadvantage. ATPE submitted written testimony against HB 1323, pointing out that home-schooled students would not be subjected to the same requirements as students enrolled in the public school system. Home-schooled students would not be required to meet the same attendance requirements, and giving parents responsibility for their children's academic eligibility is problematic.
HB 356
 by Chairman Huberty would allow a school board member or administrator who is licensed to carry a handgun to lawfully carry a handgun to a school board meeting.
HB 3800
 by state Rep. Harold Dutton (D-Houston) would state that an open-enrollment charter school is not a political subdivision or local governmental entity unless a provision in Chapter 12 states that a specific statute applies to an open-enrollment charter school. The bill would specify that an open-enrollment charter school is a political subdivision for the purposes of Chapter 617, Government Code, which prohibits strikes and collective bargaining by public employees.
HB 3716
 by state Rep. Jason Isaac (R-Dripping Springs) would remove the prohibition on including student information in the results of individual student performance on the physical fitness assessment.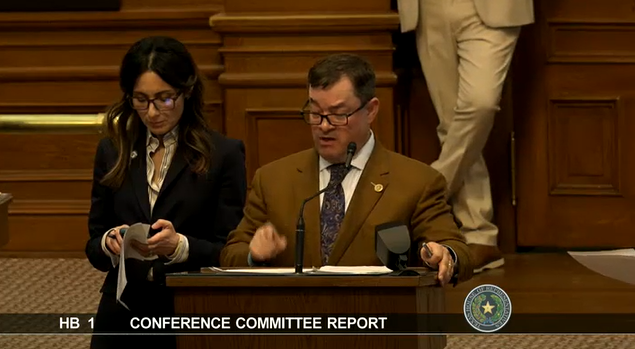 School Finance, Retirement | TRS | Social Security, Texas Legislature, Privatization | Vouchers, Educator Compensation | Benefits
05/30/2023
HB 100 was a casualty of a breakdown in communications between the House and Senate as the regular session drew to a close.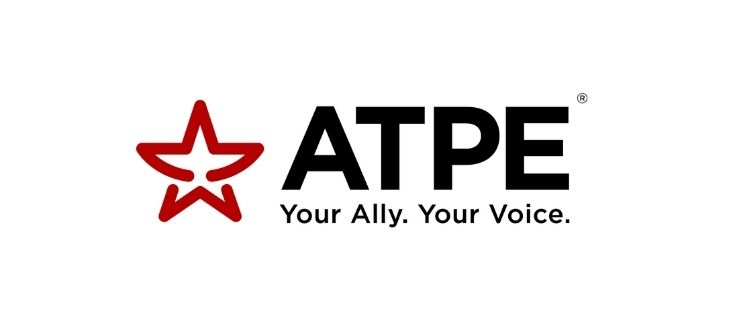 School Finance, Texas Legislature, Privatization | Vouchers, Educator Compensation | Benefits
05/28/2023
ATPE thanks legislators who stood strong with public education students and educators during the 2023 regular legislative session.
School Finance, Retirement | TRS | Social Security, Texas Legislature, Educator Rights, Curriculum | Instruction, Privatization | Vouchers, School Safety, Educator Compensation | Benefits
05/26/2023
Vouchers are still a threat and the attorney general faces impeachment in the final days of the 88th Legislature.