From The Texas Tribune: Texas teachers have mixed opinions on bid to reduce state tests

Teach the Vote
Date Posted: 4/26/2017
by Aliyya Swaby, The Texas Tribune

April 25, 2017

 
State Rep. Jason Isaac, R-Dripping Springs, on the floor of the House on May 15, 2015. Photo by Bob Daemmrich. Jennifer Stratton said her third-grade son has been on the honor roll for the last three quarters but is anxious his progress could be erased if he does poorly on standardized tests. She testified Tuesday before the House Public Education Committee to support

House Bill 1333

, which would scale back the number of required standardized tests and reduce its importance in rating schools and districts. HB 1333 is one of several this session aimed at

limiting the high stakes

of standardized testing across the state. The House is expected to soon 

hear a bill

 that would radically change the proposed A-F accountability system to be more palatable to educators, who do not want their ratings tied to the State of Texas Assessments of Academic Readiness (STAAR) exams. And the Senate

could pass a bill

 as soon as this week allowing students who fail required exams to graduate by submitting alternative coursework to a committee of teachers and administrators. HB 1333, proposed by Rep.

Jason Isaac

, R-Dripping Springs, would slash the number of required state tests from 22 to 17, allow districts to choose their own test providers with state oversight, reduce the weight of the state STAAR exam when rating schools and districts, and allow districts to use national exams as alternative tests with federal approval. It would also disallow using student test scores to evaluate teachers. "Students and educators are stressed — and rightfully so — preparing," Isaac said Tuesday. "Taking the 22 exams required by state law steals valuable time from the children we are preparing to become the next leaders of our state and nation." Monty Exter, who represents the Association of Texas Professional Educators, said he supported most of the components of Isaac's bill

—

but not the provision that would let districts across the state use different tests. Standardized tests are useful to compare data between different districts, especially when it comes to disadvantaged groups of students, he said. Texas Aspires, a nonpartisan group that lobbies for increased testing and stricter accountability for schools, organized a few parents and teachers to testify against Isaac's bill. Stefanie Garcia, a teacher in Keller ISD, said her students failed the STAAR exam because they had not absorbed the content and were not on track to move up a grade level. "Before, no one noticed that they could not really read and write," she said. Weakening the system that holds educators and schools accountable for student learning would mean more students would slip through the cracks, she said. "Because that failure actually mattered, now they are ready to graduate," she said. Molly Weiner, director of policy for Texas Aspires, argued Isaac's bill would cut out standardized tests in subjects that are important for measuring student growth. "For the system to work, we need objective comparative data and it must be weighted heavily in our accountability system," she said. A

State Board of Education survey in 2016

showed parents, teachers, students and business leaders agree state test results should not be tied to high school graduation or promotion to the next grade level. Instead, they want test scores to be used to see where specific students need more support.

Read related Tribune coverage:
The House Public Education Committee passed a bill to overhaul a proposal to give schools and districts grades between A and F, to try and get educators on board with the accountability system.
The Texas Senate Education Committee heard Tuesday from supporters, and a few critics, of a bill that would make permanent a 2015 law that allows students to graduate even if they haven't passed their required exams by going before a graduation committee.
Disclosure: The Association of Texas Professional Educators has been a financial supporter of The Texas Tribune. A complete list of Tribune donors and sponsors can be viewed here.

This article originally appeared in The Texas Tribune at https://www.texastribune.org/2017/04/25/house-panel-hears-teachers-proposal-decrease-testing/. Texas Tribune mission statement The Texas Tribune is a nonprofit, nonpartisan media organization that informs Texans — and engages with them — about public policy, politics, government and statewide issues.
School Finance, Texas Legislature, Curriculum | Instruction, TEA | Commissioner | SBOE, Privatization | Vouchers
02/03/2023
The SBOE squeezed a four-day meeting into two, and most legislative activity was canceled this week due to a winter storm. Read more from ATPE Governmental Relations.
Texas Legislature, TEA | Commissioner | SBOE, Privatization | Vouchers, Deregulation | Charter Schools
02/03/2023
Texas Gov. Greg Abbott swore in six new members at the State Board of Education's February 2023 meeting.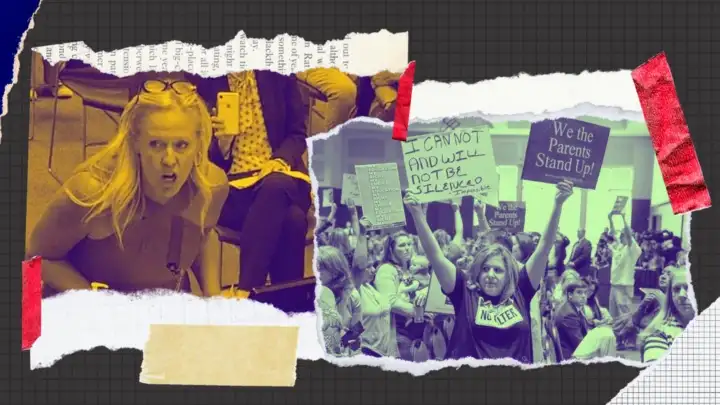 Privatization | Vouchers
02/01/2023
"The public good? Sounds like Marxism." Read more from guest writer Joel Nihlean.