Recap of Sept. TRS board meeting

Teach the Vote
Date Posted: 9/23/2016 | Author: Monty Exter
The Teacher Retirement System (TRS) board is meeting in Austin this week for a regularly scheduled meeting. The board will wrap its two day meeting today. Here is a breakdown of the board's agenda and actions taken so far. First, the board adopted several policy changes, including changes that will impact current or future beneficiaries. § 25.31, relating to Percentage Limits on Compensation Increases This change impacts a small group of members whose first year of service is a short or partial year (it's particularly impactful to those who enter the system toward the end of their career). Under the current rule, a partial year of employment creates an artificially low compensation number for the member's first year. The member is then limited to an increase not to exceed 10% in each subsequent year. Under the new rule, only the year that counts as service credit (approximately five months of service) will be considered with regard to the limit on year-over-year compensation increases for the purposes of calculating the member's highest five years of compensation. § 29.83, relating to Calculation of Amount of Retirement Benefit This change positively affects a small group of TRS members whose years of service include years in a reciprocal system outside of TRS. By making this change, members who retire before normal retirement age will have a less harsh decrease in their retirement benefits than they otherwise would under the existing rule. The board also made a change to TRS Active Care, implementing a new rule that allows an employee going from part-time to full-time employment to immediately enroll without waiting for the next open enrollment period. This change benefits both the employee, who is gaining access to state and potentially new district dollars toward their insurance premiums, and the district, who is required under the federal Affordable Care Act (ACA) to offer coverage to all full-time employees. On the legislative front, the board is scheduled to hear an update on the system's legislative priorities during its October meeting. Expect the legislative priorities to focus heavily on TRS health care. An additional (potentially legislative) issue being watched by TRS staff is a downward shift in the average expected rates of return used by large funds to create their actuarial valuations. Currently TRS assumes that long-term investment returns will average 8%. This number is critically important because it is a huge factor in determining the assumed amount of money available to pay benefits. The ability to pay benefits into the future, or a fund's unfunded liability, is the primary indicator of a fund's health. Because assumptions of future investment returns are based on an assumed (not real) number, decreasing the assumed rate of return dramatically decreases future assumed investment returns that can be used to pay for retiree benefits and increases the fund's unfunded liability. The only way to decrease a fund's unfunded liability in the face of lower assumed investment returns is to increase member and employer contributions. TRS staff have indicated that they hope to avoid serious discussions on changing the assumed rate of return until after the upcoming legislative session, primarily to avoid drawing attention away from the TRS Care issue, which is currently more pressing. The technology infrastructure update continues to move forward. To date the TEAM project has provided TRS with improved technical infrastructure, better data, documented business rules, an enhanced financial data hub, and a new website. The board received a presentation preview of the new site including the following short video produced by TRS. The new website goes live on Monday. The project timeline for the completion of this project has been extended to ensure that the work is done correctly and that implementation dates align with the school year. Phase 1A and 1B are complete. The remainder of Phase 1 will go live in August of 2017. Phase 1 was initially scheduled to go live this year. Phase 2 which is progressing concurrently to Phase 1 is scheduled to go live by August of 2019, but may be ready by 2018. Finally, the board heard a fascinating presentation on the causes and effects of Brexit from Brit Harris, Chief Investment Officer of TRS, and Jes Staley, CEO of Barclays. Many of the underlying issues surrounding immigration, income inequality, and the effects of globalization which drove the vote are present in many countries around the world including the U.S.
06/02/2023
The HB 100 voucher scheme dies at the end of regular session, plus a special session and the TEA takeover of Houston ISD begin.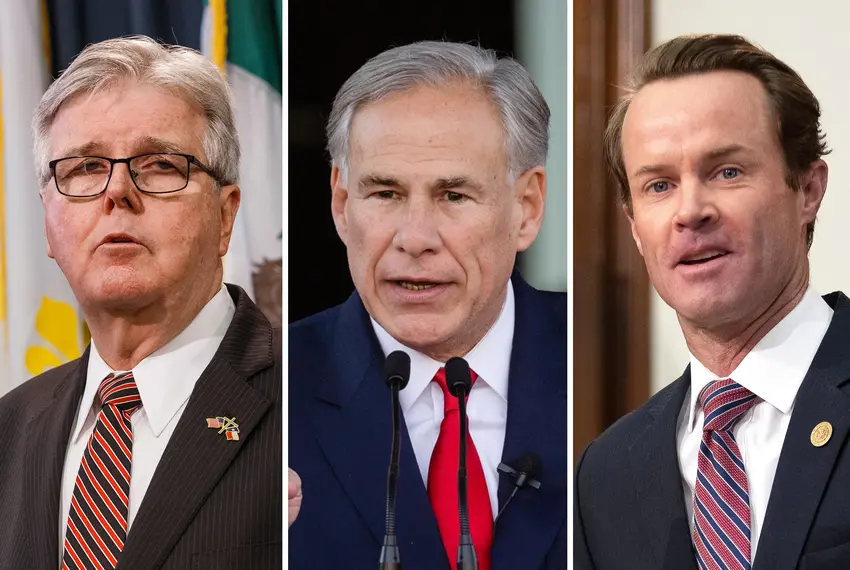 06/01/2023
Always happy to castigate the Texas House, Patrick breaks form to criticize the governor as misinformed and unsympathetic toward homeowners.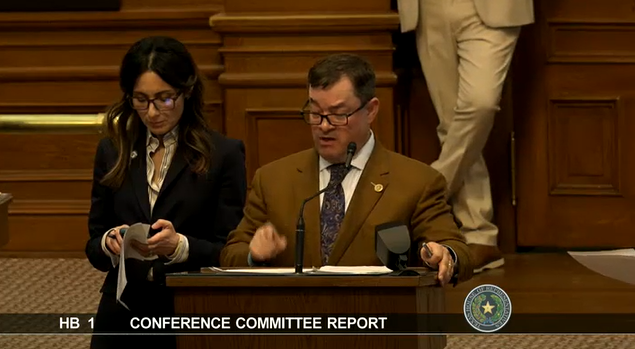 School Finance, Retirement | TRS | Social Security, Texas Legislature, Privatization | Vouchers, Educator Compensation | Benefits
05/30/2023
HB 100 was a casualty of a breakdown in communications between the House and Senate as the regular session drew to a close.