From The Texas Tribune: Analysis: A Game of Chicken Between Texas, Its Biggest School District

Teach the Vote
Date Posted: 9/27/2016
by Ross Ramsey, The Texas Tribune September 26, 2016
Houston, Texas Voters in Texas' biggest school district in Texas might do what the nine Republicans on the state's Supreme Court wouldn't do: Force the Legislature to overhaul the way it pays for public education. Such a move would require some daring. Voters in the Houston Independent School District will have a choice in November to approve spending $165 million raised locally from school property taxes on other, poorer school districts in the state. The ballot language is opaque, and a pretty good argument for improving the writing skills of the people in charge of state and local governments: "Authorizing the board of trustees of Houston Independent School District to purchase attendance credits from the state with local tax revenues." The actual choice presented by that ballot measure? Vote "for" spending $165 million of the district's money in other districts, or vote "against" spending that money and risk taking $18 billion of the district's commercial properties from the tax rolls and assigning them to the tax rolls of another district. A "No" vote in November — urged by many of the HISD's trustees, the city's mayor, and others — would spark some political drama. About one Texas school district in four spends some of its locally raised money to help educate students in districts that can't raise enough money from their own tax bases. It's called recapture by the policy wonks, but because it takes from "property rich" districts and gives to "property poor" districts, it's more commonly called the Robin Hood system. When a district's voters refuse to go along — something that hasn't happened — the Texas Education Agency is required to move part of that district's property tax base to another, poorer district. The agency obviously doesn't move the real estate, but it would assign some of one district's biggest commercial property taxpayers to pay taxes in another district. The law gives a preference to closer districts. In HISD's case, a "no" vote would mean taking an estimated $18 billion in property from that district's rolls. The TEA would start with the most valuable properties and work its way down until it has taken away enough property to cover the $165 million or so that HISD owes under the Robin Hood system. Houston's biggest commercial property taxpayers would be paying taxes in another school district — and they could be asked to pay at a different tax rate up to 15 cents higher than what they'd be paying in HISD. It means that some school taxes — those used to pay borrowing debts — would probably rise for the taxpayers left behind. The district still has to pay what it owes even with $18 billion pulled out of the tax base. The taxpayers left behind would pay more. The commercial taxpayers are mobilizing against being moved to a tax roll in another district where they might not own any property. The Austin-based Texas Taxpayers and Research Association, which represents many of them, is warning policymakers of the consequences, both to the departing taxpayers and to those left behind. So, one might ask, why would anyone in HISD cast a vote that could result in higher tax bills for every taxpayer now in the district? Because they think the Texas Legislature will blink. Some of Houston's political leaders think the combination of big, angry taxpayers and a multitude of incensed voters will be enough to force state lawmakers to rework the formulas used to pay for public education and to make sure each district in the state has a reasonably equal financial foundation for its schools. So, one might ask, why would anyone in HISD cast a vote that could result in higher tax bills for every taxpayer now in the district? Because they think the Texas Legislature will blink. "I'm counting on the business community to step up," said Mayor Sylvester Turner. "And I'm counting on conservatives, too. This would be a redistribution without the consent of the people. I have not found one elected official, including the trustees themselves, that is advocating a yes vote on this deal."
So, one might ask, why would anyone in HISD cast a vote that could result in higher tax bills for every taxpayer now in the district? Because they think the Texas Legislature will blink.
  If he and others are right, Turner's former colleagues in the Legislature might take on school finance. The system is unfair and broken — so much so that half of the state's districts went to court to try to force an overhaul. The Texas Supreme Court
agreed in a May ruling
that the financing schemes are "byzantine" and "imperfect" but said the system is not unconstitutional. At the same time, the court's opinion suggested lawmakers should enact "transformational, top-to-bottom reforms that amount to more than Band-Aid on top of Band-Aid." Cool idea, but Texas lawmakers simply don't make major reforms to school finance — this is something that arises every decade or so — unless their hands are forced by the courts. Or, perhaps, by a game of chicken with taxpayers and voters in the state's largest school district.  
---
The Texas Tribune is a nonpartisan, nonprofit media organization that informs Texans — and engages with them – about public policy, politics, government and statewide issues.
Retirement | TRS | Social Security, Congress | Federal
12/02/2022
ATPE and retiree groups are urging Congressional leaders to complete negotiations by the end of 2022 on a deal to fix the Windfall Elimination Provision.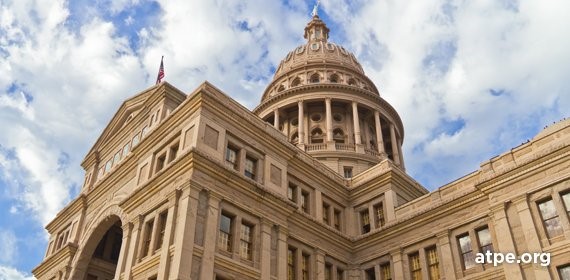 School Finance, Educator Preparation | Certification, Texas Legislature, Curriculum | Instruction, Privatization | Vouchers
12/01/2022
The Texas Commission on Virtual Education met Wednesday to discuss a draft of the commission's findings and recommendations for the 2023 legislative session.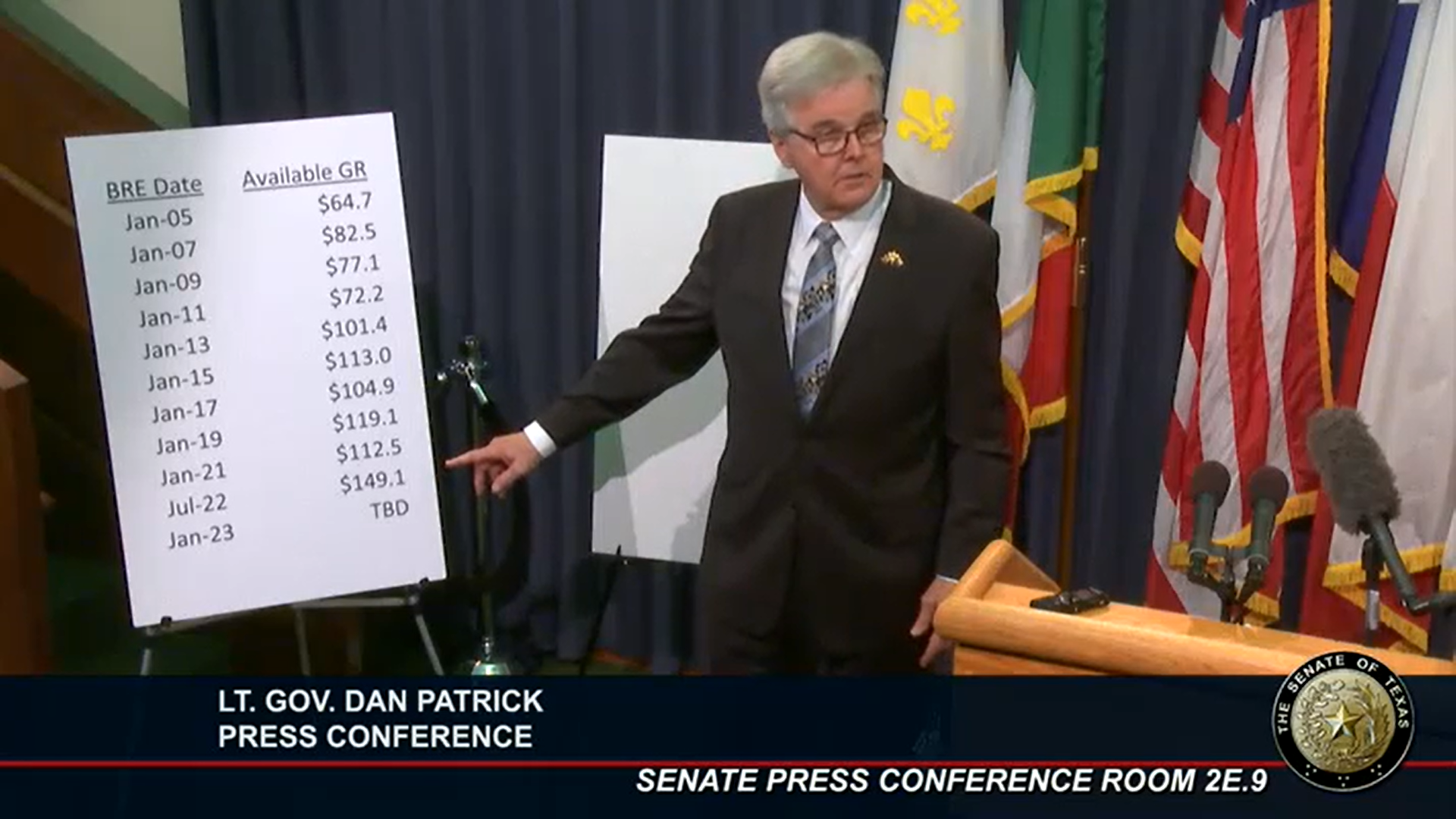 School Finance, Retirement | TRS | Social Security, Texas Legislature, School Safety, Educator Compensation | Benefits
11/30/2022
Lt. Gov. Dan Patrick held a press conference Wednesday, Nov. 30, outlining priority issues and spending recommendations for the upcoming legislative session.