Texas parent group announces support for general election candidates

Teach the Vote
Date Posted: 10/24/2016 | Author: Monty Exter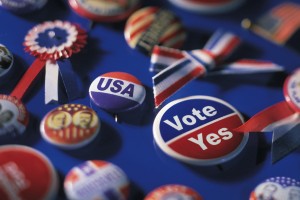 The bipartisan political action committee Texas Parent PAC, which supports high-quality public education, has released its 2016 general election endorsement list. Each election cycle, the group engages in a rigorous endorsement process that results in support for candidates whose campaign platforms match the values embraced by Texas Parent PAC. The group supports using public tax dollars only to fund public schools, local control, sufficient and equitable funding of schools, and accountability, among other pro-public education positions.

To learn more about Texas Parent PAC, its endorsement process, and ATPE's collaboration with the group, read our blog post from earlier this year when the group announced its support for pro-public education candidates running in the March primary election. 

The following announcement on the group's support for 2016 general election candidates is republished with permission from Texas Parent PAC. In related news, early voting in the general election begins today! Voters can vote early through Friday, Nov. 4, and Election Day is Tuesday, Nov. 8! Find your polling locations here.  
Yay! It's Time for Our Parents and Grandparents To Vote
Early Voting: Monday, October 24 - Friday, Nov. 4 Election Day:  Tuesday, Nov. 8, 7 am - 7 pm
Texas Parent PAC is delighted to endorse 12 first-time candidates running for state representative and 9 incumbent legislators who are being challenged in the general election. They are men and women of integrity, open and responsive to parents, actively involved in their communities, and committed to investing in public education to achieve economic prosperity in Texas. The PAC also endorses two State Board of Education candidates.
Please vote for the endorsed candidates listed below and encourage your friends and family to vote as well.
Texas Parent PAC is a
bipartisan
political action committee. In the 2016 Texas primary and general elections, the PAC has endorsed 23 Republicans and 18 Democrats. We do not have a political agenda. We have an education agenda. Texas Parent PAC endorses only a select number of candidates in each election cycle. Read about our endorsement process 
here
.
Candidates Endorsed by Texas Parent PAC
Texas House of Representatives: First-Time Candidates
HD 18 
Ernest Bailes
, R-Shepherd  
Web Site
HD 23
  Lloyd Criss
, D-La Marque 
Web Site
HD 26 
Sarah DeMerchant
, D-Sugar Land 
Web Site
HD 33 
Justin Holland
, R-Heath  
Web Site
HD 49
  Gina Hinojosa
, D-Austin 
Web Site
HD 54
  Scott Cosper
, R-Killeen
Web Site
HD 64 
Lynn Stucky
, R-Sanger  
Web Site
HD 71 
Stan Lambert
, R-Abilene  
Web Site
HD 105 
Terry Meza
, D-Irving  
Web Site
HD 118 
Tomás Uresti
, D-San Antonio   
Web Site
HD 144
  Mary Ann Perez
, D-Houston   
Web Site
HD 150 
Michael Shawn Kelly
, D-Spring  
Web Site
Texas House of Representatives: Incumbents With Challengers
HD 41 
Rep. Bobby Guerra*
, D-Mission  
Web Site
HD 48 
Rep. Donna Howard*
, D-Austin  
Web Site
HD 50
  Rep. Celia Israel*
, D-Austin  
Web Site
HD 78 
Rep. Joe Moody*
, D-El Paso  
Web Site
HD 95 
Rep. Nicole Collier*
, D-Fort Worth  
Web Site
HD 101 
Rep. Chris Turner*
, D-Arlington  
Web Site
HD 102 
Rep. Linda Koop*
, R-Dallas  
Web Site
HD 137
  Rep. Gene Wu*
, D-Houston  
Web Site
HD 149
  Rep. Hubert Vo
, D-Houston  
Web Site
*  These incumbents were endorsed by Texas Parent PAC when they first ran for office in 2006-2014. We are very proud of them and their accomplishments. They deserve re-election
State Board of Education
SBOE 5 
Rebecca Bell-Meterau
, D-San Marcos  
Web Site
SBOE 9 
Keven Ellis
, R-Lufkin  
Web Site
06/02/2023
The HB 100 voucher scheme dies at the end of regular session, plus a special session and the TEA takeover of Houston ISD begin.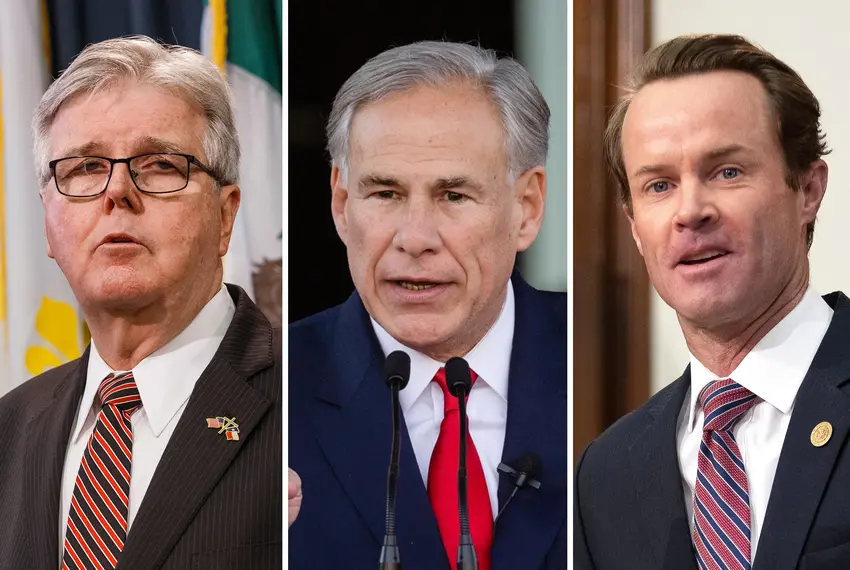 06/01/2023
Always happy to castigate the Texas House, Patrick breaks form to criticize the governor as misinformed and unsympathetic toward homeowners.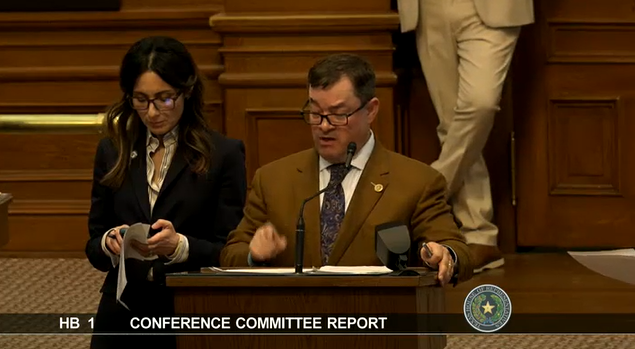 School Finance, Retirement | TRS | Social Security, Texas Legislature, Privatization | Vouchers, Educator Compensation | Benefits
05/30/2023
HB 100 was a casualty of a breakdown in communications between the House and Senate as the regular session drew to a close.