Teach the Vote's Week in Review: Oct. 28, 2016

Teach the Vote
Date Posted: 10/28/2016
Vote! Vote! Vote!...and catch up on this week's education news:
---
Early voting is underway and Teach the Vote has all
the information you need to know before going to the polls.
The ATPE Governmental Relations team joined ATPE Executive Director Gary Godsey at the voting booth earlier this week to cast votes for public education. Join our GR team and cast your ballot today!
Early voting runs through Friday, Nov. 4, and Election Day is Tuesday, Nov. 8
. Voters are turning out to vote in record numbers across Texas; be sure to make plans now to take advantage of the convenience of early voting, which often means shorter lines and helps you avoid last minute scheduling conflicts that could prevent you from casting a vote!
ATPE State Treasurer Tonja Gray snaps a selfie after voting in the 2016 general election! Once you've voted, be sure to head over to ATPE's Facebook page to enter
ATPE's early voting contest
. Just snap a selfie with your "I Voted!" sticker and upload your photo in the comments section of the contest post pinned to the top of ATPE's Facebook page. Three photos will be randomly selected to win a Target gift card. Don't forget to visit our
2016 Races
page before voting to see where your candidates for the Texas Legislature of State Board of Education stand on public education issues. You might also want to consider the
endorsements of an influential parent group
, which supports candidates who share the group's high-quality public education principles. Already voted?
Check out ways
you can help ATPE and the Texas Educators Vote coalition in encouraging your colleagues to vote for their students, classrooms, and careers!  
---
Teacher retirement
was a popular topic this week. On Wednesday, the Texans for Secure Retirement coalition, of which ATPE is a member, conducted its third annual symposium in Austin. ATPE's newest team member, Lobbyist Mark Wiggins, attended the symposium and reports on it
here
. The program included projections for the upcoming legislative session by Pension Committee Chair Dan Flynn (R-Van), an analysis of the current political climate from former state representative Vicki Truitt, and presentations on a popular trend: the push for pension reform by Wall Street fund managers and others wanting a piece of the pie. While you're catching up on the symposium, be sure to
learn more about Mark
and the great experience he brings to the ATPE team! The Teacher Retirement System (TRS) Board of Trustees also met this week. ATPE Lobbyist Monty Exter attended and provides a report on the soundness of the fund and plans for the upcoming legislative session
here
.  
---
In a
story published this week by the Texas Tribune
, Aliyya Swaby reports on the latest development in a state practice involving special education students. The fallout results from a Houston Chronicle investigation that found officials at the Texas Education Agency (TEA) set an arbitrary 8.5 percent cap on the amount of
students in Texas that receive special education services
. The response to the report has been strong and includes concern from many elected officials. The Tribune reports on a letter sent this week to TEA Commissioner Mike Morath. The letter from Speaker Joe Straus calls on the agency to immediately suspend and overhaul the alleged practice.  
---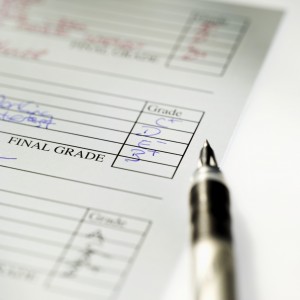 The Texas Education Agency (TEA) released its final
financial accountability ratings
for the state's public schools in the 2015-16 school year.
As we reported when TEA released the preliminary ratings
, the vast majority of Texas school districts and charters earned a superior rating under the School Financial Integrity Rating System of Texas (FIRST). The FIRST rating system uses 15 financial indicators to assign the state's school districts and charter schools a letter grade of A, B, C, or F. A corresponding financial management rating is also assigned: Superior (A), Above Standard Achievement (B), Meets Standard (C), or Substandard Achievement (F). Read more about the final FIRST ratings in TEA's press release found
here
.  
---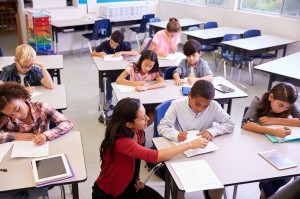 The 2015 science scores on the
National Assessment of Education Progress (NAEP)
, the assessment used by policymakers to gauge the academic success of our nation's students, are out this week, and
Texas students in the fourth and eighth grade outperformed the national average
. Further, when looking at disaggregated data, white, African-American, and Hispanic fourth- and eighth-grade students rank in the top ten nationally. In some cases, they rank as high as second when compared to their peer student populations throughout the country. Commissioner Morath called the strong performance "a reflection of effective teaching and rigorous curriculum seen on Texas campuses every school day." Read more about NAEP and the strong performance of Texas students and educators in TEA's press release found
here
. The science scores of fourth- and eighth-grade students also show improvement across the nation, with racial and gender achievement gaps shrinking. At the high school level, scores remained stagnant.  
---
Head to the voting booth, educators, and take your friends and colleagues with you!
06/02/2023
The HB 100 voucher scheme dies at the end of regular session, plus a special session and the TEA takeover of Houston ISD begin.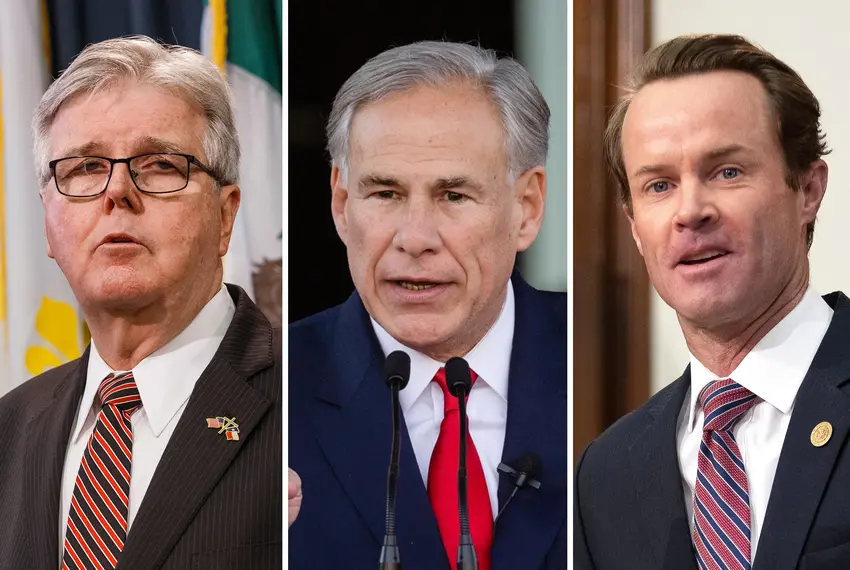 06/01/2023
Always happy to castigate the Texas House, Patrick breaks form to criticize the governor as misinformed and unsympathetic toward homeowners.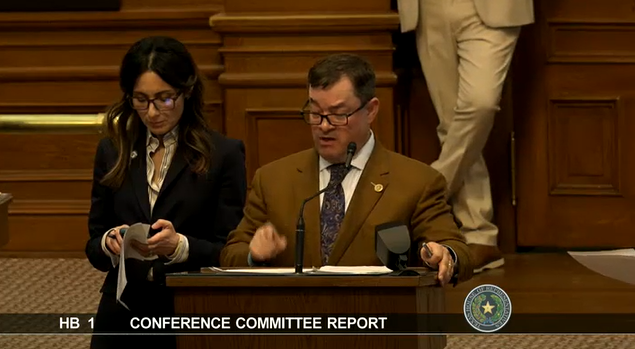 School Finance, Retirement | TRS | Social Security, Texas Legislature, Privatization | Vouchers, Educator Compensation | Benefits
05/30/2023
HB 100 was a casualty of a breakdown in communications between the House and Senate as the regular session drew to a close.